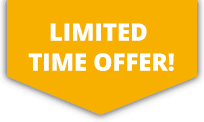 10% OFF ALL Sports Travel INSURANCE In JANUARY!
GET A QUICK QUOTE
Our Sport Accident Insurance will cover UK residents to play netball in their home country.  This policy offers benefits such as income protection should an injury from netball prevent you from working, as well as personal accident cover and personal liability.
---
GET A QUICK QUOTE
Our Sports Travel Insurance is perfect for trips abroad involving netball, such as team tours.  This policy provides cover for sport as well as all the benefits from traditional travel insurance.
---
Netball Insurance
Netball is one of the most popular sports in Britain as it is played by people of all ages, with games available to suit every level.  It is a fantastic way of developing agility and stamina, as players must mark their opponents and keep up with the fast pace of the game.
Netball is a non-contact sport, although collisions and contact between players can occur in aggressive matches where the ball is fiercely contested.  Injuries such as broken fingers, twisted ankles, knee problems and sprains are all common in the sport, so it's important to protect yourself by warming up properly and taking out appropriate insurance.