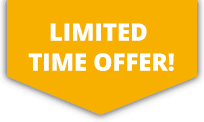 10% OFF ALL Sports Travel INSURANCE In JANUARY!
GET A QUICK QUOTE
For individuals and groups travelling to destinations worldwide, our kite buggying travel insurance includes benefits such as £10 million medical cover & repatriation, personal accident cover, personal liability, baggage and personal effects protection and delayed travel cover.
---
GET A QUICK QUOTE
This policy includes benefits such as income protection, personal liability and personal accident cover should an accident or injury occur during kite buggying.
---
GET A QUICK QUOTE
If you already have travel insurance but require cover for kite buggying, our Activity Top Up policy is perfect for you.  This adds cover for sport onto your existing travel insurance, giving you all the protection you need.
---
Kite Buggying Insurance
Kite buggies are used to harness the power of the wind and speed along beaches or flat, open spaces.  The buggies themselves are small, 3-wheeled carts which are steered with the legs, by turning the front wheel.  The driver is attached to his or her kite as they sit in the buggy, and they change its position in the air to gain or lose momentum.
Whether you are looking to try out kite buggying on holiday or take part in this activity at home, our insurance can cover you.