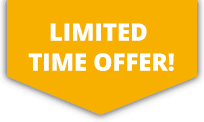 10% OFF ALL Sports Travel INSURANCE In JANUARY!
GET A QUICK QUOTE
Our football team insurance is specifically designed to cover the individuals within a football team. It incorporates non-professionals whilst they are playing or practicing for their team. The policy can remove the worry of the financial consequences of an accident, thereby enhancing your enjoyment of the sport.
---
Football Team Insurance
Football is the world's most popular sport, enthusiastically played and watched by men and women from just about every country on earth. One of the reasons for the sports popularity lies in its simplicity: two teams of 11 players attempt to kick a ball into the opponents net. Compared with more complex sports such as cricket and Rugby there are fewer rules, as a result matches tend to be free-flowing and highly exciting spectacles.
At SportsCover Direct, we understand that football, as with all contact sports, can be a very high risk activity and have developed insurance products that meet the needs of our customers.