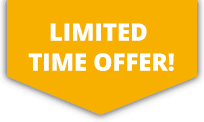 10% OFF ALL Sports Travel INSURANCE In JANUARY!
What does Football Team Insurance cover?
Our football team insurance is specifically designed to cover the individuals within a football team. It incorporates non-professionals whilst they are playing or practising for their team.
This policy protects each individual player from some of the potential financial hit should they suffer an injury and be forced to miss work. It also offers up to £9,000 personal accident cover, personal liability and £350 worth of physiotherapy fees cover.
With our Football Team insurance, you can choose the team size and the number of teams to be insured on an annual policy.
---
Why do you need Football Team Insurance?
At SportsCover Direct, we understand that football, as with all contact sports, can be a very high-risk activity and so we have developed insurance products that meet the needs of our customers.
With our Football Team Insurance in place, each individual player is covered whilst participating in Football with the below benefits to list a few;
• Personal Liability which covers your legal liability resulting from accidents causing death, bodily injury or property damage to a third party.
• Personal accident cover will pay you a lump sum if whilst participating in your sport or activity you sustain an injury resulting in permanent total disablement, loss of one or more limb, loss of sight in both eyes, or loss of hearing.
• Physiotherapy, consultants and dental fees.
• Income protection for senior players if you are injured whilst participating in football and were signed off by a doctor.
FAQs
Do I have to list individual player names?
No, this is a team policy so as long as your team and squad size does not exceed the cover you choose then each individual on that team is covered on the policy.
The team play football on a professional level, can you provide cover?
No, unfortunately our policies can not provide cover for professionals. A professional is any person who derives more than £5,000 income per calendar year from their participation in a sport or activity. Benefits received such as free or reduced-cost accommodation, entry fees or clothing are not considered to be income.
Also any person who has a contract of employment (paid or unpaid), a sports scholarship or where their full-time occupation is undertaking the sport / activity.
Why choose us
✔ We have been providing tailored Sports Travel Insurance policies for over 25 years, and over that time protected more than 200,000 sports enthusiasts.
✔ Highly experienced UK based sales team on hand should you have any questions.
✔ Our Sports Travel Insurance policy is underwritten by one of the world's leading insurers AXA XL.
✔ Over 3,000 customers have awarded us a 5 star customer service score on independent feedback system, Feefo. Plus, we are proud winners of Feefo's Platinum Service Award 2020.
✔ We're also a member of the British Insurance Brokers' Association.