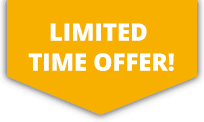 10% OFF ALL Sports Travel INSURANCE In JANUARY!
GET A QUICK QUOTE
For individuals travelling abroad to do banana boating, our Sports Travel Insurance offers benefits including £10 million medical cover, personal liability, baggage and personal effects protection and delayed travel cover.
---
GET A QUICK QUOTE
Wanting to do banana boating abroad but your insurance won't cover it? Our Activity Top Up policy is designed for customers with existing travel insurance, who require additional cover for sport.  This policy will add cover for banana boating onto your travel insurance from another provider, giving you comprehensive protection.
---
Banana Boating Insurance
A banana boat is an unpowered, inflatable recreational boat that is towed behind a motor boat. There are a variety of models but they usually seat three to ten people or 'riders'. The 'riders' sit on the main tube and balance by resting their feet on two smaller tubes that run alongside the main tube.
SportsCover Direct provides banana boating insurance to UK residents when travelling abroad.