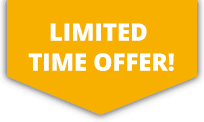 10% OFF ALL Sports Travel INSURANCE In JANUARY!
GET A QUICK QUOTE
For individuals taking part in ballet within the UK our Sports Accident Insurance policy should be considered for all round protection.
The product offers various benefits including personal accident, income protection and personal liability insurance whilst participating in ballet.
---
GET A QUICK QUOTE
If you are taking part in ballet dancing overseas then our Sports Travel Insurance will provide you with the cover you need.
This policy gives you £10 million medical cover for any emergency treatment you may require while away as well as personal liability cover and protection against lost baggage and flight cancellation.
Our ballet insurance is suitable for amateur dancers, including when taking part in competitions.
GET A QUICK QUOTE
Our Activity TopUp policy provides cover for ballet dancers who may already have general travel insurance elsewhere.
Personal accident cover and protection against liability claims come as standard, as does cover for search and rescue and repatriation costs.
Ballet Insurance
The most common injuries in ballet are sprains and strains. The ankle sprain is the most common acute injury in dance and once you have injured your ankle you are more likely to injure it again. The knee is also a joint that has a lot of stress on it during ballet dancing. All the ligaments in the knee are at risk of tears and sprains.
Ballet dancing is classified as a sport where injuries sometimes occur of a minor nature. Therefore, it is recommended that adequate ballet insurance is taken out to guard against unexpected injuries. Treatment can be extremely costly without it.