The world's largest, tallest, oldest or most expensive; there is a certain type of traveller who likes to secure the bragging rights of visiting the ultimate version of the planet's attractions.
Whether it's experiencing the tallest building in the world in Dubai, or the climbing Mount Everest, some people get a kick out of knowing that they visited the pinnacle of a particular specification.
Spare a thought then for Baldwin Street in Dunedin, New Zealand. The residential road attracts thousands of tourists every year to see it's 19 degree incline.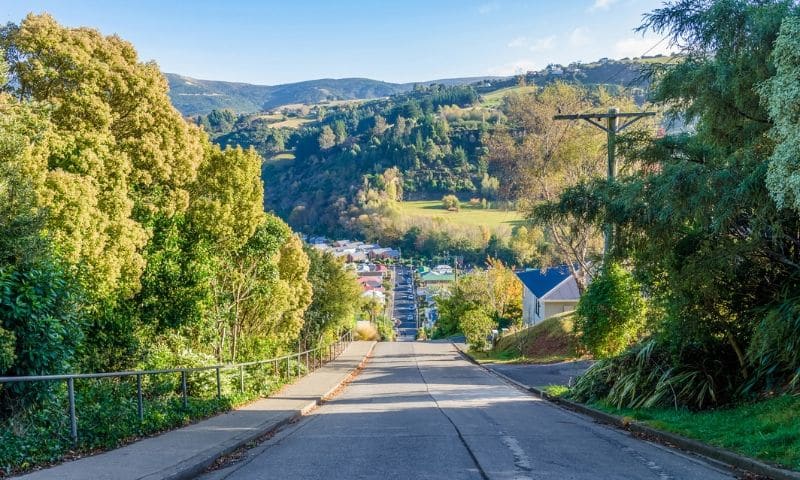 But no longer does Baldwin Street hold the record for tallest residential street in the world. That honor now goes to Ffordd Pen Llech in Harlech, north Wales. You can expect the already popular Snowdonia location's visitor numbers increasing slightly in the coming years with travellers aiming to tick it off their steep-list.
A steep street might not be enough to evoke an urge to travel. So how about these five slightly off-the-beaten track destinations that can claim top-spot in a variety of measurements?
Flam Railway, Norway
We're sticking with the steep theme here for our first suggestion. And while the trains that transverse the Flam Railway in Norway's southern Fjords may not be climbing at an eye-watering gradient, they out-do any other non-funicular railway in the world.
The experience of travelling on one of the 10 trains that trundle through the countryside at around 20mph is about more than just climbing though.
The scenery experienced on the way is hard to beat. When you are not travelling through one of the 20 tunnels on the route, passengers are treated to spectacular sights of waterfalls, luscious green valleys and dramatic mountain peaks.
How to get there: Express trains from Bergen are a particularly scenic way to get to Flam in two-and-a-half hours, making it possible in a day from the coastal city. Alternatively stay in the town of Flam overnight to really soak up the experience.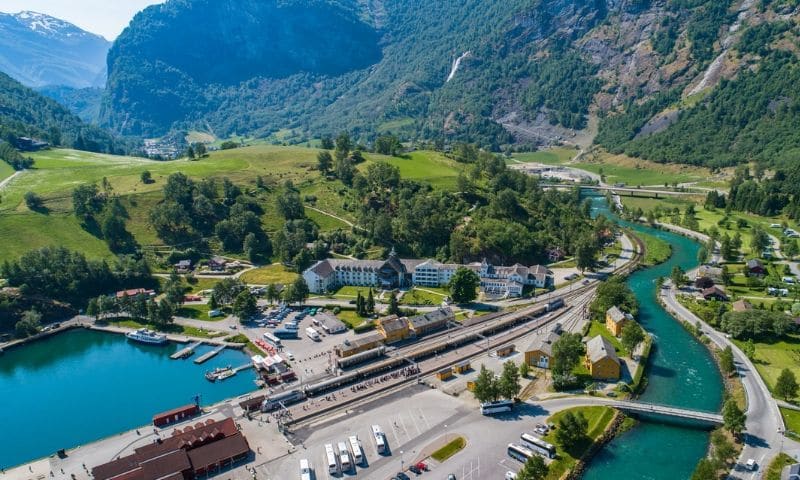 Bailong Elevator, China
It's just a giant lift, right? Not quite. The Bailong Elevator is quite the feat of engineering and one that will put those with a objection to heights in a rather uncomfortable position.
Clinging to one of the many 1,000m+ high sandstone pillars that are dotted through the Zhangjiajie National Forest Park, Bailong is the world's tallest outdoor elevator. Rising 326m into the air, with up to 50 willing passengers, the lift provides some awe-inspiring views across the forest canopy.
The view is out of this world. So much so, that the location was used as inspiration for the Hallelujah Mountains in the 2009 movie, Avatar. The Bailong Elevator obviously didn't make it into the film, but that doesn't mean you shouldn't spend the £10 ticket price riding this incredible attraction.
How to get there: The nearest airport to the Zhangjiajie National Forest Park, Zhangjiajie Hehua is reachable via a connection in Beijing. It's a long journey that will take over 24 hours door-to-door, but this part of the world is full of great sights to enjoy.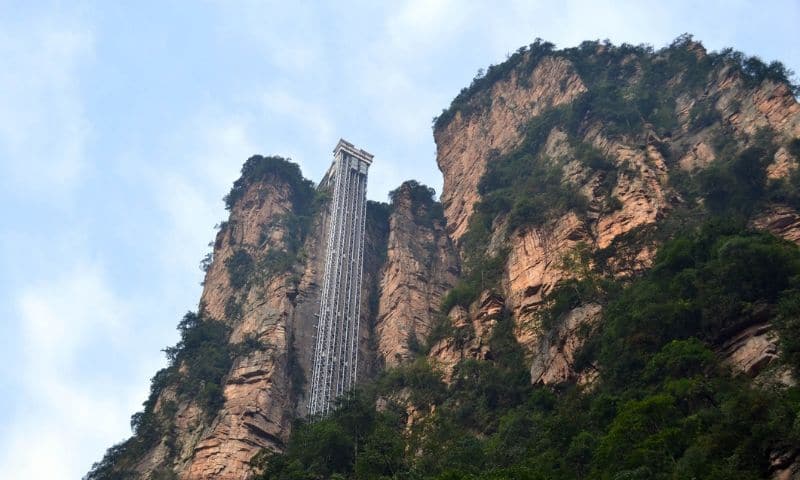 Ojos del Salado, Chile
Sticking with heights, trekking the 6893m to the top of Ojos del Salado is something for those who don't want to climb 'just' a mountain. The peak in Chile lays claim to being the world's tallest active volcano.
While it is technically still active, there hasn't been an eruption for over 1,000 years. Guided hikes to the edge of the caldera are therefore accessible for mountain climbers who have prepared themselves physically for the ascent.
Scaling the volcano is no walk in the park though, altitude sickness and exposure to the elements is very real. For those deciding against climbing the mountain, the lunar-like landscape of the Atacama Desert provides plenty of hiking trails.
How to get there: Flights to Chile's capital Santiago are extremely frequent from the UK with a stop in Madrid or Paris often required. From there, travellers can either take an irregular domestic flight to Copiapo, or prepare themselves for an overnight coach before arriving at their otherworldly destination.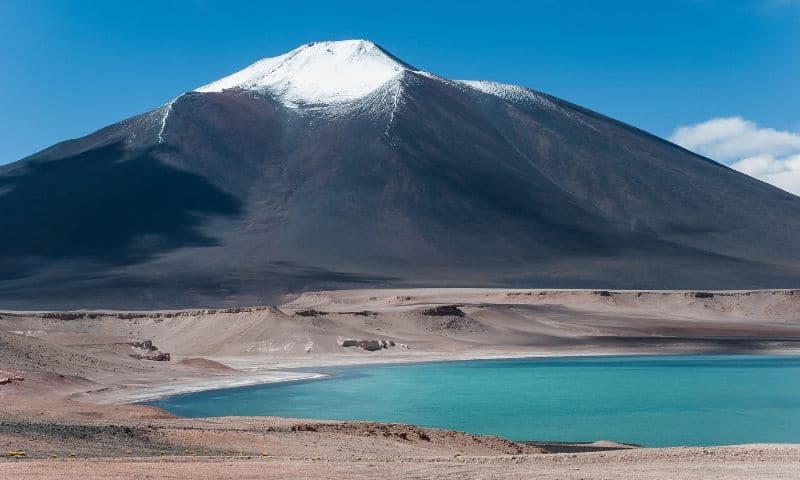 Dead Sea, Jordan
From one of the highest, to the lowest place on Earth whilst still being on land. The banks of the Dead Sea, accessible from either Jordan or Israel sit 420m below sea level. This means you cannot be any lower on the planet without getting your hair wet!
Of course, it's likely that any visitor to the Dead Sea isn't going to stay dry. But with a salt content of 34% (10 times that of the world's oceans), there's not much swimming to be done. Instead travellers can just lie back and relax as they float in the warm waters.
Travellers won't need to spend all week in the area though. Aside from the intriguing 'Lowest Point on Earth Museum', most visitors will opt for a few days at the Dead Sea whilst exploring Jordan's incredible ancient desert culture.
How to get there: Shuttle buses and taxis run from Jordan's capital Amman regularly, taking around two hours each way. With direct flights to and from London, this makes the Dead Sea a relatively easy to visit Middle Eastern destination.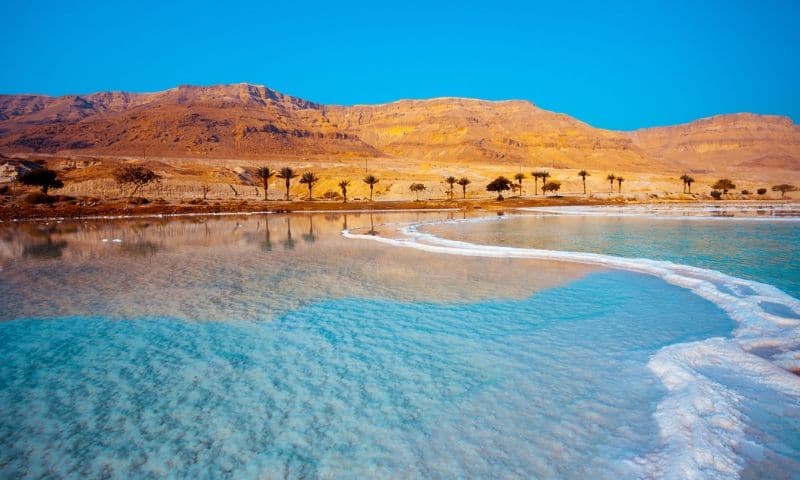 San Doong cave, Vietnam
The world's biggest cave recently got bigger! Already measuring 38.5 million cubic metres, the cave is astronomical in size. But recently divers discovered a hidden passage adding another 1.6 million cubic metres to it's capacity.
The figures simply don't do this attraction in central Vietnam justice. Son Doong cave was only discovered in 1990, but having been opened to the public in 2013, is already a hotbed for exploratory adventure tourism.
Although limited to 1,000 people a year, tourists can book on tour groups that spend days at a time trekking through the vast cave system. From trekking to caving, to canyoning and diving, the area within Phong Nha-Ke Bang National Park is a haven for intrepid travellers.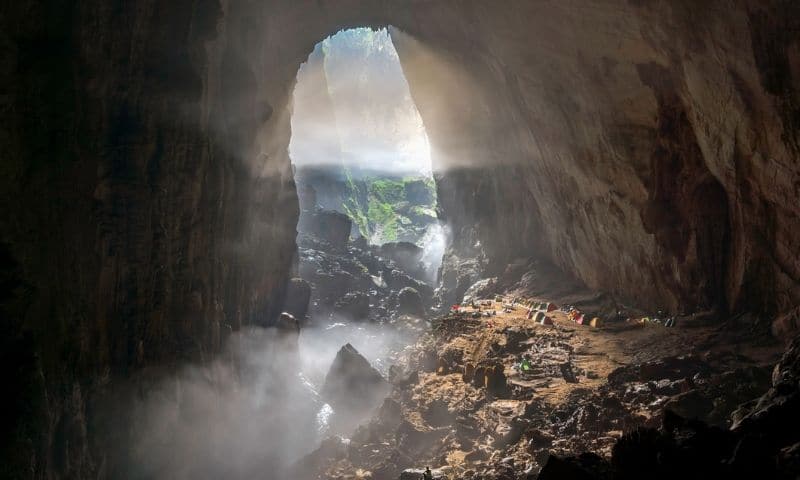 How to get there: There is only one way to see the largest cave in the world and that is by joining a five day trek run by Oxalis . It's not cheap, but who else can say they've explored and slept in the world's largest cave?
If you are tempted to explore some of the world's biggest, tallest and steepest attractions, ensure you are fully protected. Whether you are trekking, swimming, or opting for a slightly more relaxed holiday, our Sports Travel Insurance can help. We cover over 500 different sports and activities across the globe, including Trekking Insurance and Swimming Insurance. Not planning on doing any sport? Just select 'Travel' in the sports menu.