While it may seem like a fairly low risk sport, according to one study seven out of 10 golfers will suffer an injury at the hands of the sport in their lifetime.
The golf injuries suffered may not necessarily be serious, but knowing how to avoid them always helps.
Here are our four top tips for staying injury-free on the golf course
Master your swing
The vast majority of golfing injuries can be traced back to something you are doing wrong in your swing. Whether it is lower back strain because of an abnormal rotation on your drive, or wrist problems due to constantly hitting ground before ball on your stroke – a problematic swing can lead to problems with the body.
Practice your movement and develop your swing technique to ensure good posture and movement through your shot. Maybe you could employ the services of a golf coach to put you on the right track.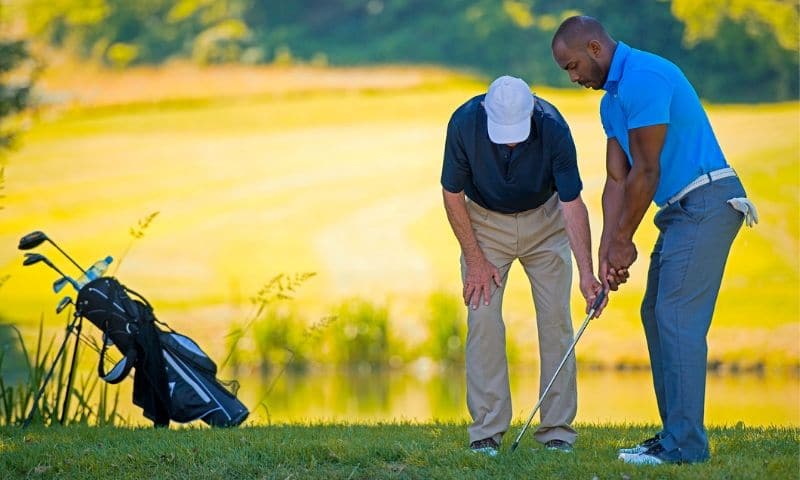 Get your technique right and not only will you reduce the risk of injury, but you'll increase your chance of a better score. Remember, golf isn't just about smashing a long drive down the fairway. What's more, a hefty tee-shot doesn't necessarily come from forcing your club through the swing. A consistent and smooth completion of the swing is far more likely to yield results.
Don't rush
Using the phrase "don't rush" might seem pretty self-explanatory when it comes to golf. However, you should be taking things slow even in the early stages of developing your game.
If you have recently taken up the sport, it's possible that eagerness will get the better of you. Try not to spend every hour of every day practising your golf swing. With the stress and strain that constantly swinging a club places on your body, it's probable that your body will not be conditioned to cope with these new extreme demands.
The same goes when you are coming back from a long time off the course. Rather than diving back into two or three rounds a week and plenty of practice in between, try and ease yourself back in gently to allow your body time to adapt.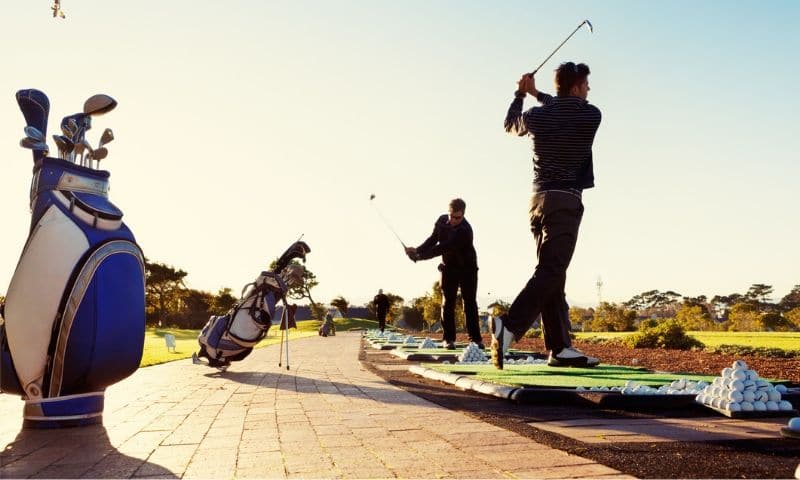 Build up your strength
By gradually building up your body's ability to handle extended physical activity you can reduce the chance of causing yourself an injury on a golf course.
Stronger muscles and joints are less susceptible to tears, strains and other common physical problems among golfers.
You don't need to become a body builder, but having some extra strength isn't going to hurt. There's the added benefit that stronger arms, shoulders and back will also increase your swing speed (though don't overdo it), and therefore striking distance.
Remember to warm up
It may obvious, but there are still plenty of golfers who fail to properly prepare themselves for a morning or afternoon on the golf course. With the average round involving anything between 70 and 120 swings of a club and around four miles of walking, your body needs to be fully tuned up beforehand.
With golf you are likely to be involving all parts of your body at some point, so try not to neglect any specific area.
However, particular focus should be paid to your upper body. Stretch out your arms and shoulders and loosen up sufficiently so that your body isn't going to get a shock to the system when you drive that first tee shot.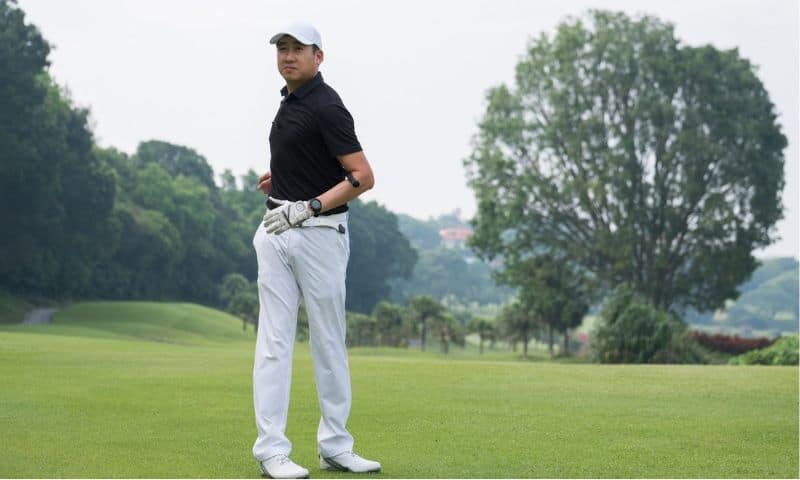 You can't totally rule out golf injuries when you're on the course, but follow these simple steps and you can reduce the possibility.
If, however, you do fall foul to an injury on the course, having a suitable Golf Insurance policy could provide you with a lump sum payout if the injury was particularly serious.