As golfers, protecting your golf equipment is likely to be a high priority. Knowing what protection you have on your Golf Insurance policy can be confusing though. And that's before you throw in the added benefit of new-for-old cover.
Many insurance policies for golfers will include protection against damage caused to your golf clubs. This could be down to an accident on the course or a mishap at home. A lot of the time, the amount of money you receive from a claim will be related to the value of your damaged or lost items at the time of the incident.
However, with new-for-old cover, a benefit included on SportsCover Direct's Golf Insurance, things are different.
Understanding new for old cover
Essentially what new for old means is that the price you pay for your clubs will be the value of any replacement issued by your insurance provider, regardless of the length of time you had them.
For example, let's imagine you paid £150 for a driver five years ago. But on your latest round of golf, you take a tumble and landing on your club, snapping the shaft. If the damage isn't repairable, you will be provided with a replacement driver worth £150.
Put simply, the policy doesn't take into account that your driver will have decreased in value over those five years.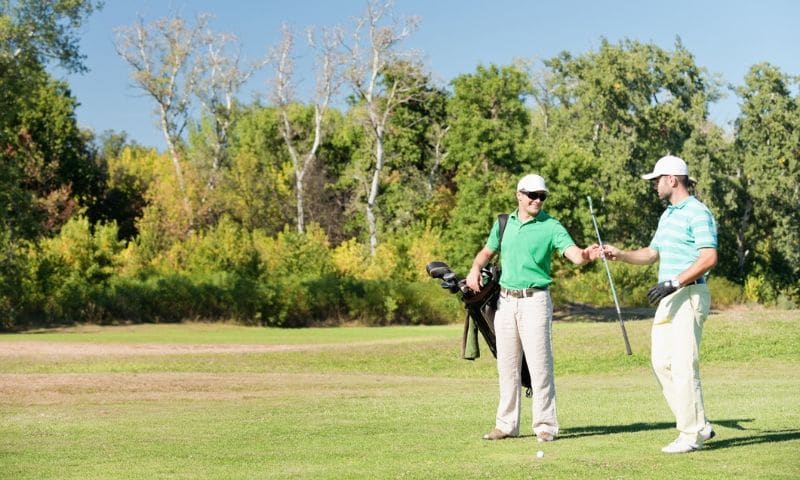 What you need to remember
This added benefit to any SportsCover Direct Golf Insurance policy is an added bonus, but you need to remember a few things. First of all, as with many other insurance providers, without proof of ownership it is very difficult to progress a claim.
Proof could come in the form of photographic evidence, a receipt, or a bank or credit card statement which confirms the purchase of the clubs or equipment. Only the latter two methods of proving your purchase are acceptable if you wish to take advantage of the new-for-old cover.
Without this form of proof of purchase, it is impossible for claims handlers to know exactly what you paid for your golf equipment. In this scenario, SportsCover Direct reserve the right to settle your claim at the current value of your equipment at the time of damage or loss.
That could mean that your five-year-old driver is valued as exactly that, rather than a brand new item.
When is your golf equipment insurance applicable?
Unlike some golf insurance providers, we provide you with cover for your clubs at all times, not just when you are on the course. We do, however, require you to take some precautions when it comes to your equipment.
For example, when your equipment is in your car, it is required to be out-of-sight in a locked boot or covered luggage area. We also required there to have been signs of forced entry to get to the clubs. Clubs on show, in the foot-well of your front seats would not be covered, nor would equipment left in an unlocked car.
Damage sustained on the golf course is generally covered as standard. For example, if a club shaft snaps after an over-zealous swing, or your rangefinder goes missing during a round, you would be covered.
As with clubs, all other golf equipment, such as shoes, rangefinders, bags and single-seated golf buggies are covered with new-for-old protection.