For anyone competing in any sport, injuries can be a nightmare. But, think about how you would cope if you were to suffer a serious injury when competing or training abroad.
That is exactly what happened to 20-year-old Robert Hazelwood whilst on a waterskiing training trip to Chile. Robert, who has been skiing since the age of three and picked up three medals at the Junior World Championships back in 2017 gave us a bit of background to his trip:
"I travelled to Chile to ski at a Ski School with the aim of improving my skiing and gain some new experience travelling the world, learning new languages and meeting new people. I chose Chile because I knew there was a world-class training facility there, as I had previously competed in a World Championship there three years ago, and I loved the country, the people and the skiing."
All was going well for Rob at first, until disaster struck during one of his training runs:
"I was getting well into my training and took a fall at my hardest line length," Rob explained to us. "I ended up putting my arm through the handle, pulling my arm and completely rupturing my bicep muscle, meaning I had to be rushed to hospital to see the source of the problem."
Although it was pretty clear to everyone in the vicinity that Rob had suffered a serious injury to his arm, it was only upon a visit to the local hospital in Chile that the full extent of his injuries were discovered.
"It was fairly obvious that I had done something major. I was in a large amount of pain and could see that my bicep had almost disappeared, so I had a strong feeling that it was serious."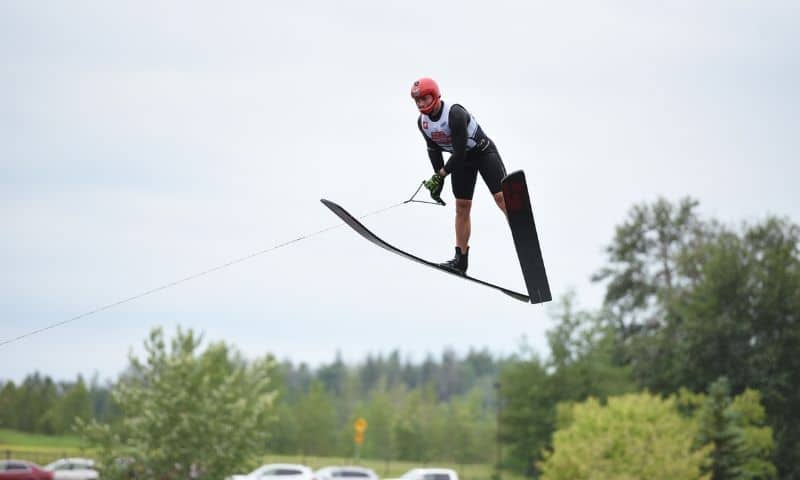 Surgery in Chile
With a serious injury to his arm and a future career as a water-skier potentially hanging in the balance, not to mention the potential limitations to his day-to-day life, Rob contacted SportsCover Direct's claims handlers. It was agreed that rather than him waiting until he got home to be operated on, he should instead undergo an operation on the injured arm right away in Chile.
It was a decision that paid off for Rob, as the implications of a delay were serious.
"As the muscle was completely torn, the lower part of the bicep muscle was without blood flow. If I'd have had the surgery back home, it would have been at least another week without treatment, meaning too long without blood flow. This would have meant the injuries were irreparable and I would have been left with no bicep.
"This would obviously make a huge difference in everyday life. A lot of movements are dictated by the bicep in waterskiing and my future in the sport would have been questionable."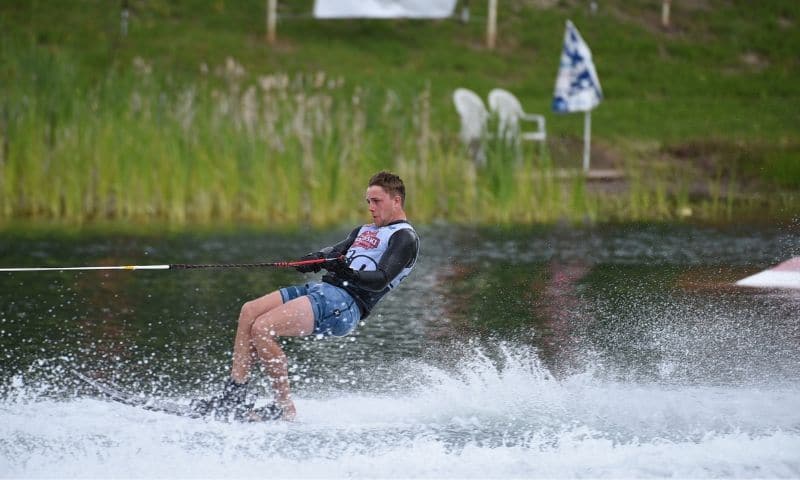 Rob's Claims Experience
At SportsCover Direct we pride ourselves on dealing with our customer's claims as efficiently as possible. It can be a worrying time for anyone when they are injured abroad, and Rob's situation was no different.
"Injuries are a very stressful time and my situation was very special as I knew I needed the surgery as soon as possible to avoid further complications. But SportsCover Direct were always there on the other end of the line to update me on my situation and my options. Most of all, when the time came, I was granted my money very quickly. I was always kept at ease and felt like the right decision would be made."
Rob's claim exceeded £13,000, an extortionate amount of money for anyone to stump up if they failed to have insurance. And when we asked Rob what he would say to anyone considering travelling overseas to compete without travel insurance, his response was clear:
"I would say; how can it be worth it? For the price of insurance, it is a no brainer! Once you realise you're injured, the last thing you want to be worrying about is if you can afford to be treated. Luckily enough none of my injuries have been life threatening, but to sit in hospital, knowing you are covered and to have a company fighting your corner to get you home in the safest and quickest way possible is worth every penny"!"