Autumn may be perfect for curling up with a blanket and hot chocolate in a cottage somewhere remote, but the looming winter chill doesn't make it the obvious choice for getting out and exploring by foot, bike and water.
The last six weeks on expedition in this extraordinary country, though, has completely transformed my opinion on this. Discovering the wild beauty of Scotland in the off-season is utter perfection. As the seasons change and fill the wilderness with fiery, dazzling colours, this country comes alive in both its fauna and flora. I've put together my top reasons to head off on your Scottish road trip during the off-season.
1. The landscape
The timing of my expedition meant I would arrive as the first signs of autumn appear and leave just as the first of the winter snowfall is due. By the end of September and all through October Scotland's landscape puts on one of the most spectacular shows of colour, set amongst the most jaw dropping mountains, forest and lochs. This ancient landmass is a photographers dream, as mountainsides appear to transform into huge flows of molten lava, ablaze with every shade of red, purple, orange and yellow imaginable.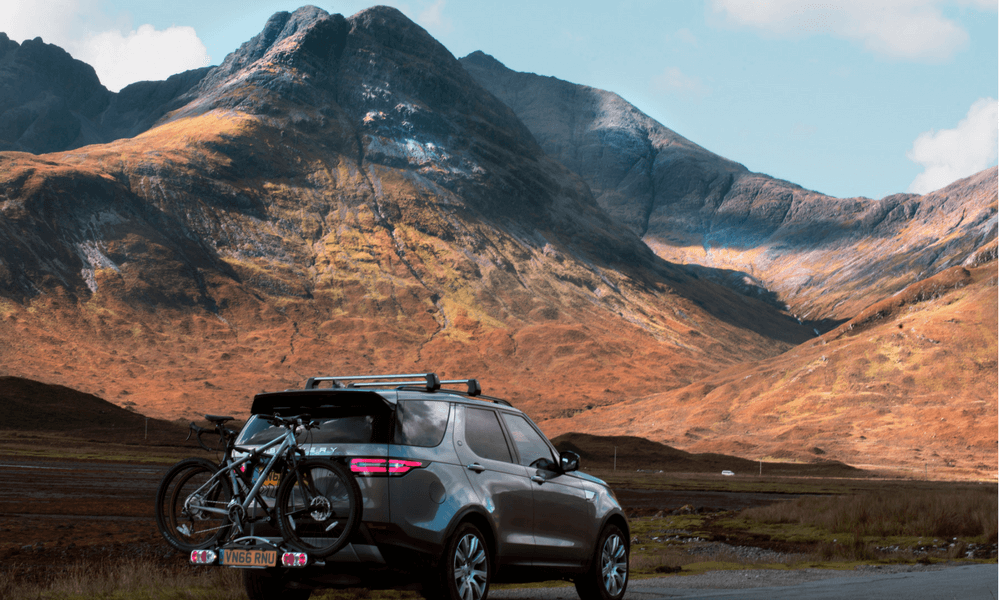 These glowing ridgelines drop down till they meet with the rich, deep hues of evergreens that form impossibly beautiful vistas. Around lochs you can find forest and woodland that host a vast array of species of tree and shrub, with walks that take you through magical trails past rivers, waterfalls and up into the mountaintops, each trail speckled with every colour imaginable as though someone has taken buckets of bright paints and flung them far and wide. As winter sets in this fiery landscape turns into a snowy wonderland, with huge, ancient peaks jutting out from soft white foothills. Millions of years of tumultuous geological change stretching back halfway to the origin of planet Earth has created dramatic landscapes up here.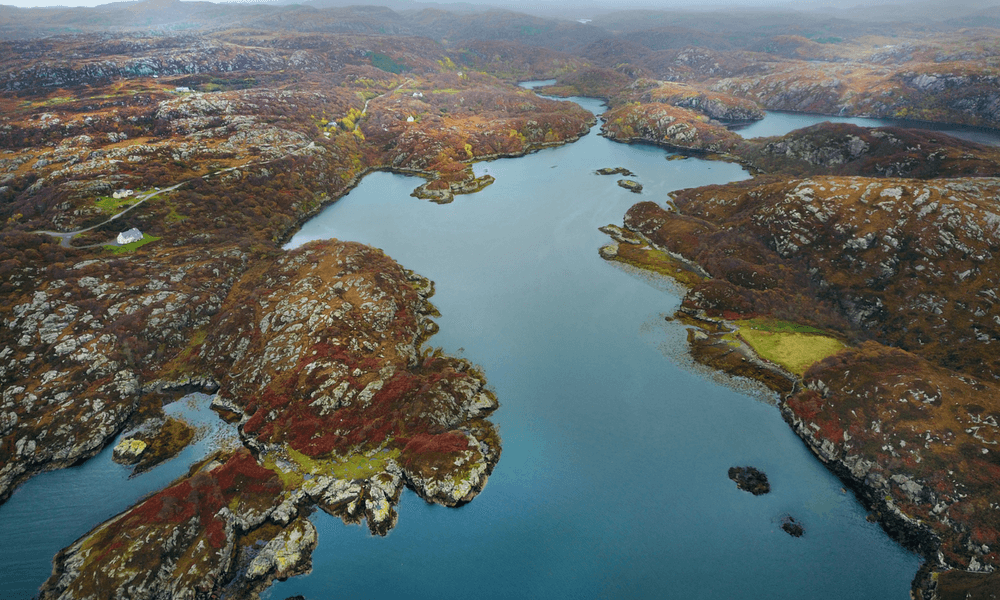 2. Wildlife
The first two weeks of October sees rutting season in full swing, the vast Scottish valleys and mountainsides heaving with huge stags locking antlers in head-to-head battles vying for the attention and mating rights of the doe. Over the wind you can hear the bellowing roars of the stags as they roam the plains and woodlands in groups, sizing up the bigger males. It is a spectacular event to witness.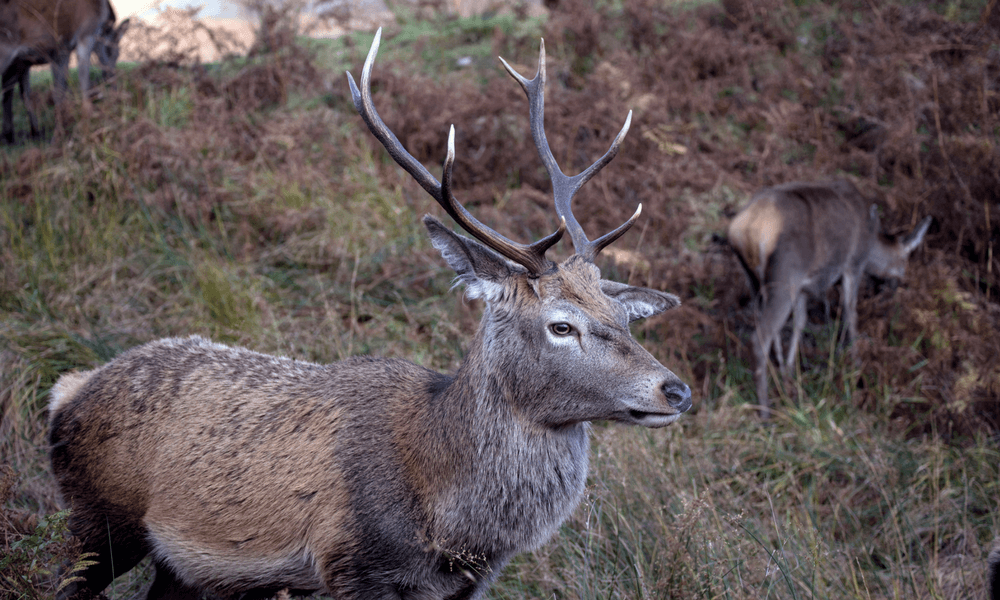 In the Western Isles large numbers of birds use these islands ether along their migration passage or as a wintering location. Geese can be seen passing in huge flocks in the autumn en route to Greenland, along with the arrival of chaffinch that burst up from the coastal rocks in great clouds in a cacophony of chatter. Every creature appears to be either purposefully going about preparing for the winter or a passage migrant on long journeys across the planet with Scotland seeming to be a significant and vital rest point for these extraordinary feats of endurance.
Scotland is home to around 40% of the global grey seal population and you will find them dotted along the shorelines as they come in to give birth to their pups in the autumn. I've snorkelled and paddleboarded alongside the curious and magnificent creatures and it truly is the best way to see them up close in their own habitat.
3. Few Tourists
This is the second year I have visited Scotland in the off-season and with good reason. Voted the most beautiful country in the world, Scotland plays host to incredible numbers of tourists during the summer months, but this stream of people ends abruptly towards the tail end of September at which point you find yourself surrounded by nothing but wilderness, wildlife and the most incredible geological landscapes. Great open beaches, where white sands and turquoise waters meet, are yours alone.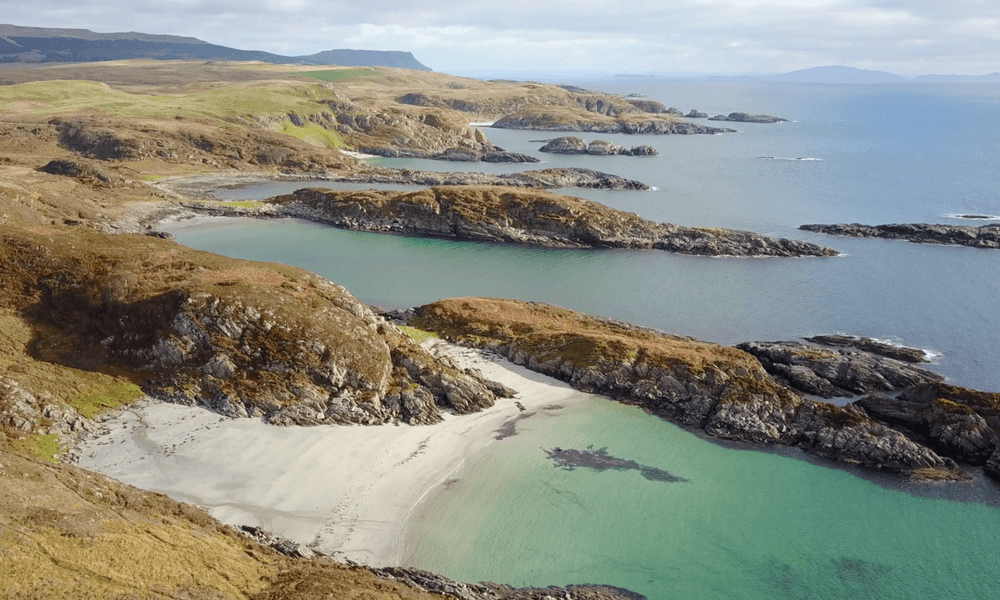 You can spend entire days paddleboarding along coastlines and walking along secluded bays with only sheep, deer, otters and seals for company. Go in the summer, and it is a different story altogether with swathes of tourists clambering for space to wedge an umbrella and towel on the shores.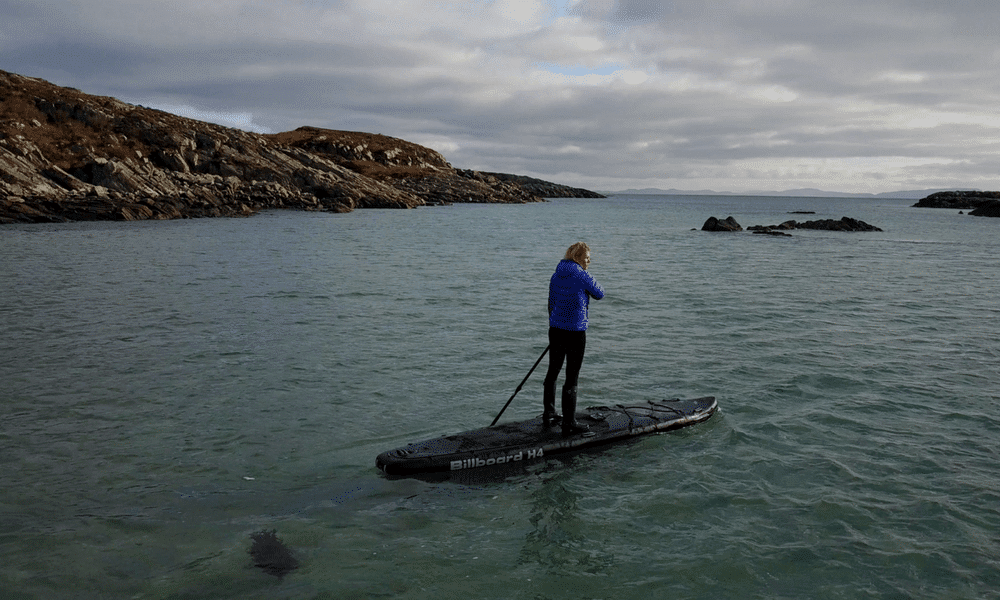 The castle ruins and caves will be quiet, too, giving you opportunity to explore without bumping shoulders. All the best restaurants and cafés are still open till the end of October and you can walk in without sitting on a waiting list for hours on end. Everything is just easy. Relaxed. The roads are quiet. The hotels have space. The entire experience is one of getting away to remote locations, and being able to trail run, cycle, walk, swim and paddle in stunning places without the interruption of hordes of people.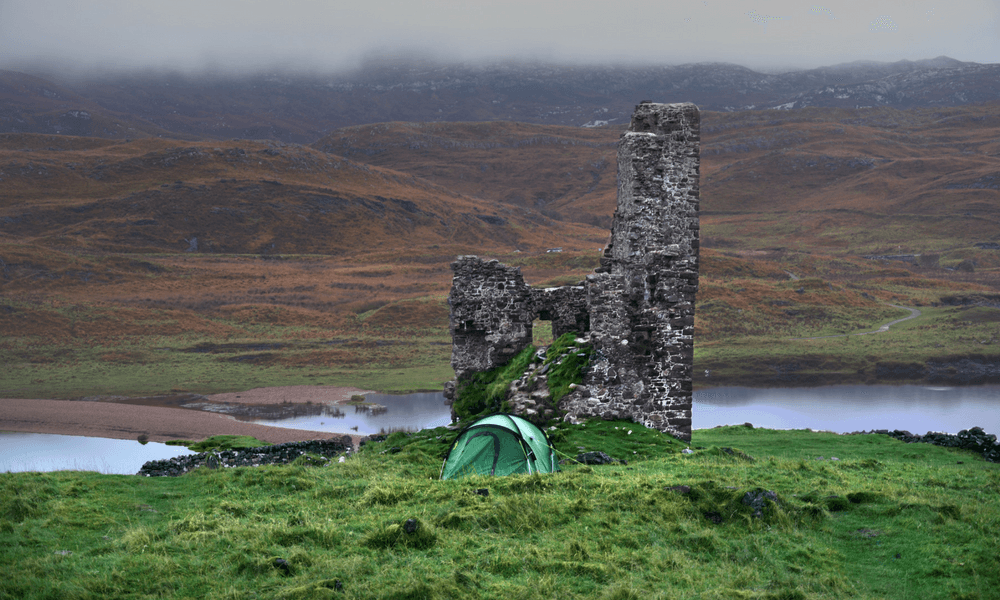 4. No Midges
It may sound absurd to put this here, but to anyone who has experienced the utter pandemonium that ensues when swarms of midges descent on a human, well, they will know exactly why. The fervour with which these tiny insects track you is not to be underestimated. The hundreds of tiny bites make you look and feel like some ungodly rash has taken over every exposed surface of your body and it is, in my mind, just not worth any attempt to tolerate them. If you are still in doubt, just Google '60 second midge challenge' and you mind will be settled on heading up in the off-season with no doubts remaining.
I have seen some incredible weather in Scotland during my expedition, and although it is colder than it would be in the summer months that is made up for ten-fold by the extraordinary sights and experiences you gain by going during the autumn months. Accommodation is cheaper, the local produce is incredible and dishes are made more often than not with local produce and seasonal autumn fruits and vegetables. Game dishes are plentiful around this time of year, and do order some lamb as it is absolutely lovely around this time of year.
My recommendation is to spend a few days wild camping or car camping in the open wilderness, or head off on a few days' hiking (try the Cape Wrath Trail in the north western highlands) or a bikepacking journey (I did the Coast to Coast route from Ullapool to the east coast where you can overnight in a bothy) then use the money you have saved to book into a hotel famed for its local food dishes to finish your journey off. Oh, and don't forget to pick up a wee dram of whisky on your way up from a distillery. I stopped by Auchentoshan near Glasgow to stock up for those nights out under the stars wild camping.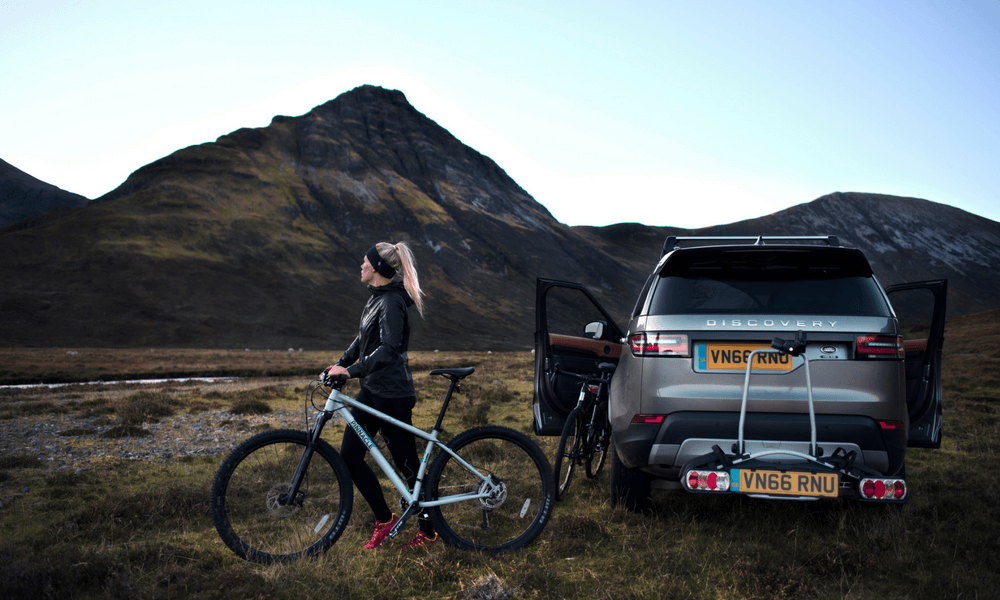 If you're looking to follow in Ness's footsteps and experience the wilds of Scotland in the off season, remember to be prepared. Things can and do go wrong, so like Ness, taking out comprehensive Sports Accident Insurance is highly recommended.