Since the beginning of the modern Olympics in 1896, the number of sports in the Summer Games program has gradually increased.
While the original Athens Games involved only nine sports and 43 events, Tokyo 2020 will feature 33 sports and a massive 339 medal events, making it the biggest Olympic program to date. But what are the new sports that the IOC has included this year and where in the UK can you experience them? Read on to find out…
About Us
We have been providing specialist Sports Travel Insurance for over 25 years to UK citizens. Our comprehensive policy can protect you to take part in over 500 different sports and activities across the globe. Get an instant quote for Sports Travel Insurance online now! Some of our other products include Golf Insurance and Shooting Insurance.
Karate
The addition of karate to the Olympics probably comes as no surprise since the birthplace of the famous sport is Japan.
Male and female karatekas will complete in two disciplines of the martial art called kata and kumite.
While kata is a solo form of demonstration, judged on techniques and movements, kumite involves sparring which is when two athletes fight with one another in bouts.
The 80 karatekas competing will be equally split between male and female categories, however, there will be 60 athletes in the kumite and only 20 in the kata disciplines.
Where in the UK to experience it:
There are hundreds of karate clubs in the UK, managed by different organisations and associations such as JKAE (Japan Karate Association England, GKR (GoKan-Ryu Karate), KUGB (Karate Union of Great Britain) and more.  Shotokan karate is one of the most widely practised forms of karate in the UK today, and one of the most traditional.
Whether you are doing karate overseas or train in the local dojos here in the UK, don't forget to get your Karate Insurance.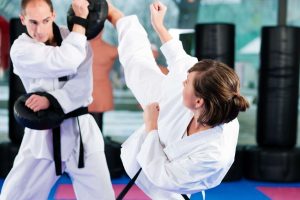 Surfing
Of all new entries, surfing is perhaps the most difficult one not only because it's entirely reliant on the weather (including the wind and tides), but also because its scoring will be quite subjective. With no two waves the same, five judges will grade each ride based on the degree of difficulty, execution, speed, variety and flow. During 30-minute heats, four athletes will try to catch as many waves as they can and only their two highest scoring results will be counted.
All the surfing events will take place at Tsurigasaki Beach, located about 100km away from Tokyo.
Where in the UK to experience it:
You don't need to head to Hawaii to catch some great waves, the UK is home to hundreds of excellent surf spots that are nothing short of amazing. From Newquay, the heart and soul of UK surfing, through to Devon and Pembrokeshire to Thurso in the East of Scotland.
Whether you are planning to go surfing overseas or catching the waves here in the UK, don't forget to pack your Surfing Travel Insurance.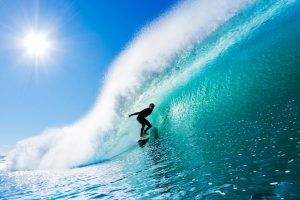 Skateboarding
If you wonder which is the most diverse sport in the 2020 Olympics, skateboarding is your best bet. Britain's 13-year-old Sky Brown is Team GB's youngest ever summer Olympian, while the 46-years old Rune Glifberg from Denmark is the oldest qualifier.
There are two disciplines of skateboarding events at the Olympics: park and street.
Park skateboarding takes place on a hollowed-out course that features a lot of twists and turns. The skaters climb the curves at speed to perform twists, spins and other tricks.
Street skateboarding features flatter courses with different obstacles such as stairs, rails, benches and curbs to demonstrate their skills during a certain set time.
80 skaters will take part among four medal events, with men and women competing in both disciplines.
Where in the UK to experience it:
There are plenty of skate clubs and skateparks in the UK for beginners and pros alike. You can choose indoor or outdoor locations, with new ones popping up all the time. Here is a list of the best top 10:
Whether you are planning to go skateboarding overseas or practice your twists and turns here in the UK, don't forget to pack your Skateboarding Insurance.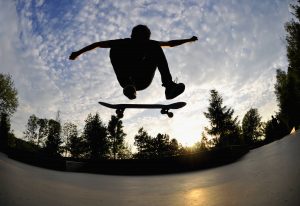 Sport Climbing
Perhaps you wonder what is sport climbing and how is it different than normal climbing? At the Olympics, it will be a combined format featuring three disciplines: speed climbing, bouldering, and lead climbing. The climber with the highest cumulative score will be awarded a gold medal.
Speed Climbing – as the name suggests two athletes race up a 15m wall as quickly as possible without suffering any falls.
Bouldering – the goal here is to overcome the most obstacles on a 4.5-meter-high wall within a given time, without robes, over a safety net.
Lead climbing – competitors must scale a 15-meter wall within a six-minute time limit and the athlete who climbs to the highest point wins.
There will be 40 climbers participating in Tokyo (20 men and 20 women) and the athlete who excels in all three disciplines will take home a gold medal.
Where in the UK to experience it:    
You can experience different climbing activities in the UK and there are various types and styles available. You can start building your climbing skills in indoor gyms and once you are ready you can take your spidey-abilities to the great outdoors. From single pitch traditionally protected routes (trad), bolted sport routes to long multi-pitch traditional routes in the mountains you have hundreds of spots to choose from.
Whether you are planning to go climbing overseas or practice your finger grips here in the UK, don't forget to pack your Climbing Insurance.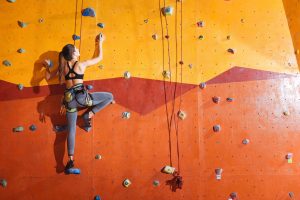 If you are thinking of going on a rock-climbing holiday in the UK our blog MOST POPULAR ROCK-CLIMBING HOLIDAYS IN THE UK might give you some inspiration.