Our Skateboarding Insurance policy options
Put simply, we offer three different policy options…
 OF OUR TRAVEL INSURANCE CLAIMS**
FOR EACH TRAVEL INSURANCE CLAIM**
Get an instant quote for Skateboarding Insurance
Join thousands of sports enthusiasts who choose us every year
Or Call us on 01494 484800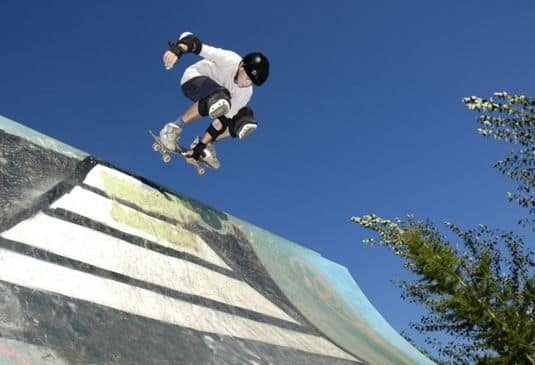 Why do you need Skateboarding Insurance?
Although skateboarding is a fun and exciting activity, it carries with it a serious risk for injury, especially when tricks and stunts are performed.
Many injuries happen when a skateboarder loses balance, falls off the skateboard and lands on an outstretched arm. Skateboarding injuries often involve the wrist, ankle, or face.
There are many things that skateboarders can do to help prevent accidents, such as carefully selecting safe places to ride, wearing protective gear, especially helmets and taking out specialist skateboarding insurance.
Frequently Asked Questions
* 10% online discount applies to our Sports Travel Insurance and Activity TopUp policies only. 
**Data relates to Sports Travel Insurance claims from Jan 2021 to Dec 2021 inclusive.
Get an instant quote and buy online now!