As much as many will complain that it's tasteless and dry, Christmas without turkey just wouldn't be the same for most British meat-eaters. Tucking in to around 7,000 calories on December 25th it's fair to say that as a nation we enjoy a good feast during the festive season.
But elsewhere there's not a Brussels sprout or brandy snap to be seen come Christmas Day. Some nations have very different ideas on what should be served up at this time of year. Here's what others around the world will be dishing up come the big day.
Venezuela – Hallacas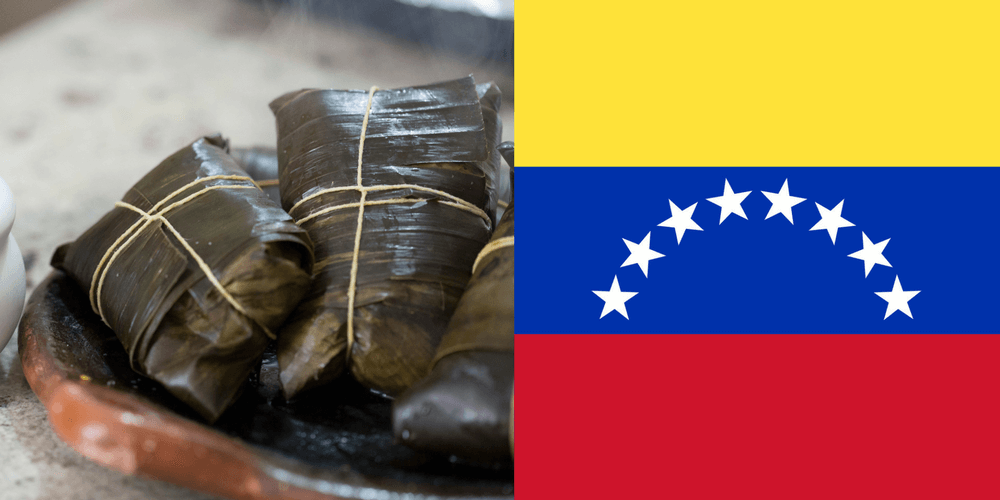 Households in Venezuela will traditionally cook up large batches of this pasty-like treat in one go to last them through the Christmas season. Like all the best homely foodstuffs, there's no set recipe to make them. Corn dough is filled with a mixture of stewed meats, raisins, olives, peppers or chickpeas and wrapped in a plantain leaf. The tasty parcel is then boiled and unwrapped to be enjoyed by the whole family.
Argentina – Vitel Toné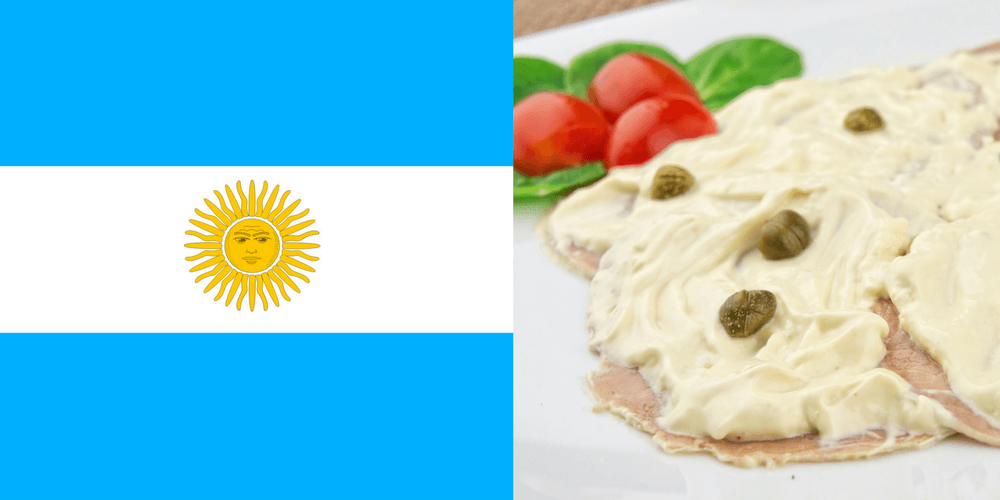 Although the dish of Vitello Tonnato is ultimately Italian, it is in Argentina that it is mostly enjoyed at Christmas. Thinly sliced pieces of veal are braised to perfection before being set aside to make a sauce. A mayonnaise-like blend of tuna, white wine, onion and garlic is cooked and pureed with oil and egg to produce the topping for the veal. After covering the veal in the sauce, the dish is left for up to five days in a refrigerator before being served cold.
Mexico – Menudo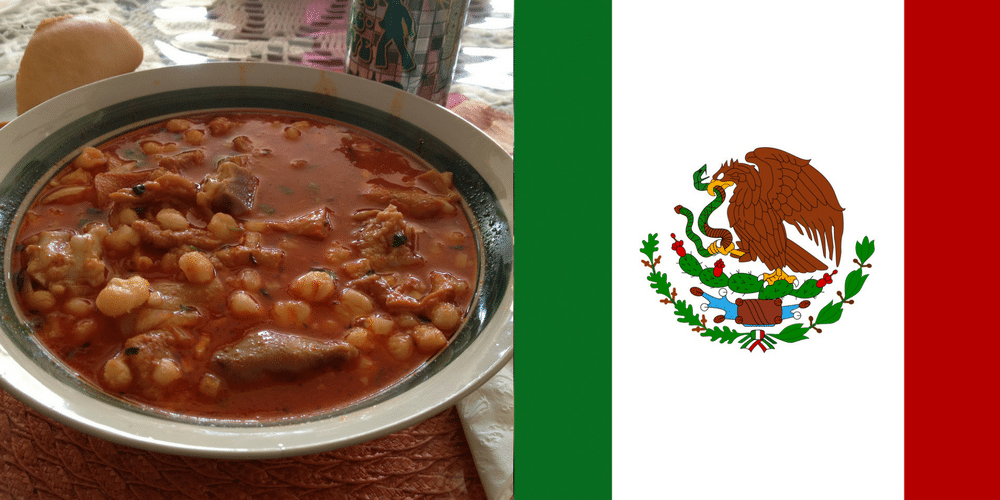 "Yummy, tripe!" Not a statement you're likely to here on these shores. However in Mexico the dish produced with beef stomach is just the ticket at Christmas time. And it's not just Christmas, but the spicy soup is served up at special occasions throughout the year. Produced with chillies, peppers and a type of Mexican corn called Hominy, the labour-intensive cooking of Menudo (it can take five hours) is often carried out on the eve of day of consumption.
Philippines – Bibingka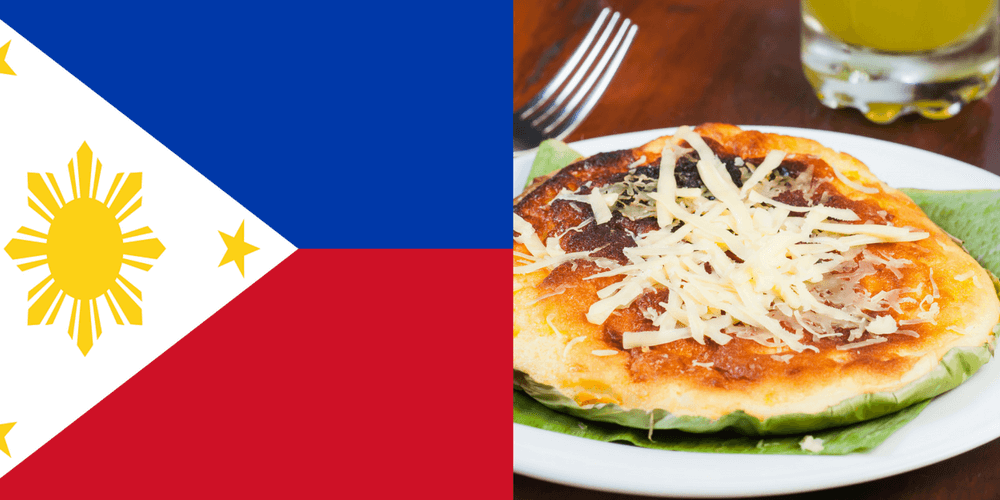 This fluffy delight is synonymous with the Christmas period in the Philippines. Produced with rice flour, cooked in a banana leaf-lined clay pot, and flavoured with coconut milk, bibingkas are made up of relatively few ingredients. Often served with shaved coconut or cheese on the top, the cakes are popular breakfast treats that are sold outside of churches to worshippers in the build up to Christmas.
Denmark – Risengrød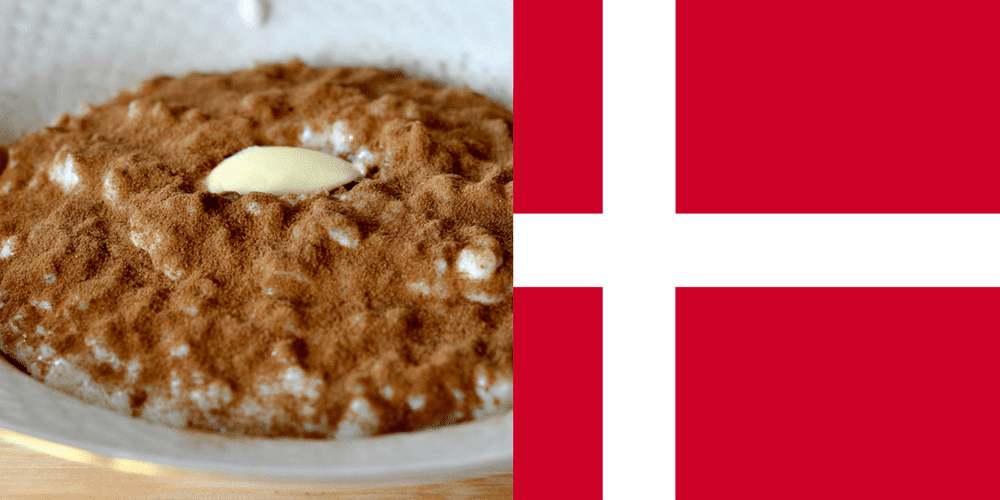 The Danes deliver another rice-based festive pudding for their post-meal treat. Literally translated as 'Rice Pudding', Denmark's alternative to Christmas Pudding isn't wildly different to the rice pudding we enjoy in the UK. Served with cinnamon and raisins, the dessert acts as a perfect follow-up to the Danish choice of roast pork and all the trimmings on the big day.
India – Kulkuls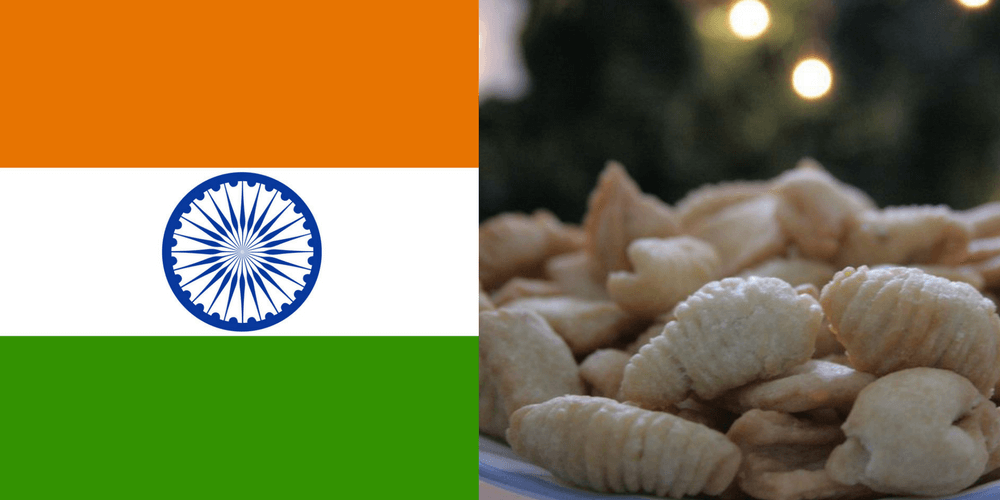 Although Christians are very much in the minority in India, those that do celebrate Christmas, particularly around the Goa area enjoy a festive feast that includes plenty of Kulkuls. Sweet pastry is moulded into curled shells and deep fried to a golden delight. Some choose to glaze or frost their servings, others prefer a plain alternative. However you take your kulkul, they are widely distributed among friends, family and neighbours around Christmas time.
Canada – Chicken Bone Candy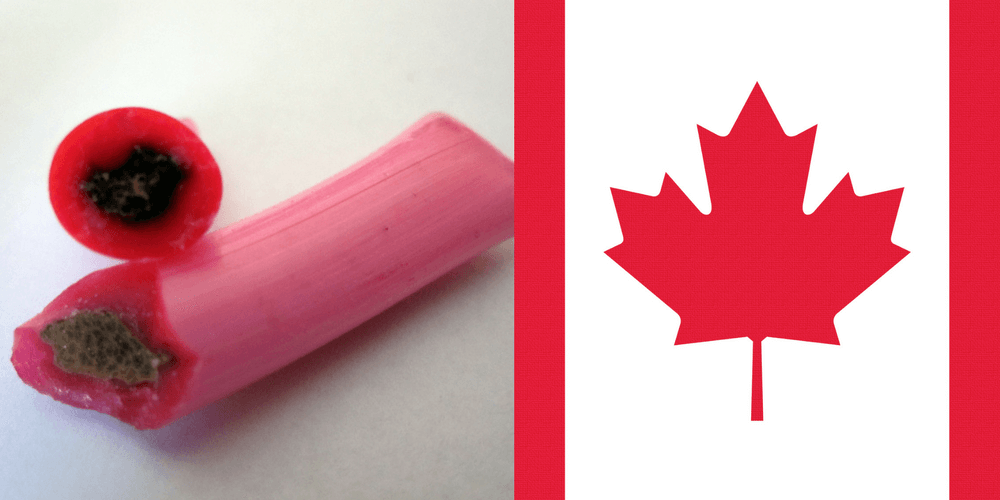 Although not something that you will be served up on a dinner plate in Canada, Chicken Bone Candy is somewhat of a holiday season institution in the world's second largest country. Despite it's strange name, the sweets consist of bright pink candy, flavoured with cinnamon wrapped around a piece of bitter dark chocolate. Operating from a headquarters on 1 Chocolate Drive in the town of St Stephen, the sweet treats have been enjoyed by Canadians since 1873.
Japan – KFC(!)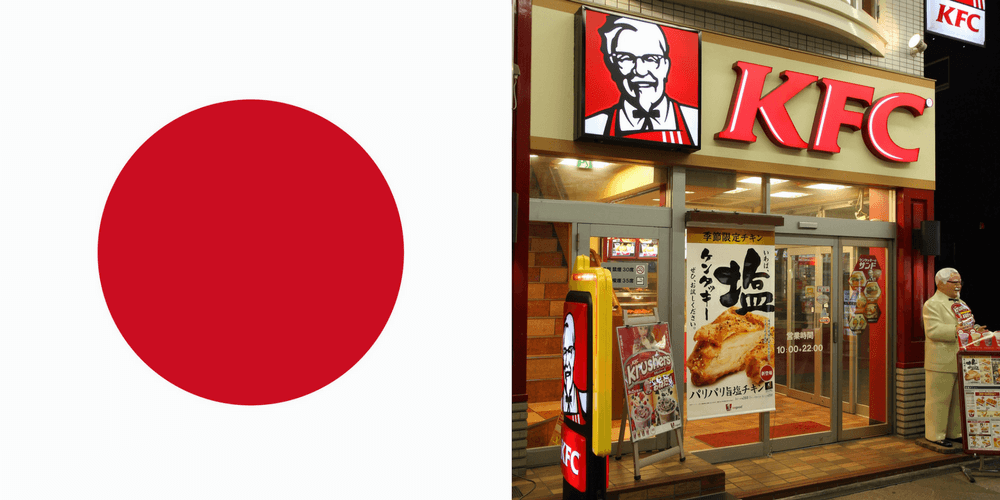 Turkey for dinner isn't really a thing in Japan. Instead, according to the BBC, over 3.6 million Japanese tuck into a bucket of Kentucky Fried Chicken on December 25th. The unusual tradition started in 1974 when KFC launched their 'Kurisumasu ni wa Kentakkii' – or 'Kentucky for Christmas' campaign. The 'Party Barrel for Christmas' gradually became so widely consumed that it has almost become the Christmas norm in a country with no other regular staple during the festive season.
Will you be overseas and tucking into something over than turkey this Christmas? Make sure you are fully insured for all that you do over the festive period.