So you've got a dream trip in mind, to go somewhere abroad to expand your horizons in the sport you love. But there's only one problem: your piggy bank isn't quite as full as you'd like it to be, and you're struggling to make arrangements that won't put a major dent in your finances.
But if you put your mind to it, you can make it work – and this guide has been written to help you.
There are countless ways to plan a sports travel holiday that strikes the right balance of being both enjoyable and affordable. Below, you'll find a variety of tips that can help you keep your costs down, across transport, accommodation, activities, travel essentials and much more.
Transport
Naturally, the first thing you'll look at from a transport perspective is your flights. But that is most likely scratching the surface of your travel needs, from your front door to your accommodation and then back again.
But everywhere you look, there are potential savings to be made. For example, instead of booking a taxi to the airport, or driving yourself and paying for parking, see if you and your companions can share a car or even get a lift. At the other end, public transport like buses and trains will likely be much cheaper than costly airport transfers.
Of course, when it comes to the flight itself, you'll also have to take into account the cost of your luggage. And for certain sports, like golf, cycling and skiing to name three, you'll have the additional expense of taking your specialist equipment.
The key here is to make use of all the space at your disposal. For example, if checking in golf clubs or a bike box, see if you can fit smaller items of clothing into any spare nooks and crannies. And similarly, try and share a smaller number of larger suitcases between you. Ultimately, the fewer items that have to be checked in, or booked in as hand luggage, the lower your overall cost will be.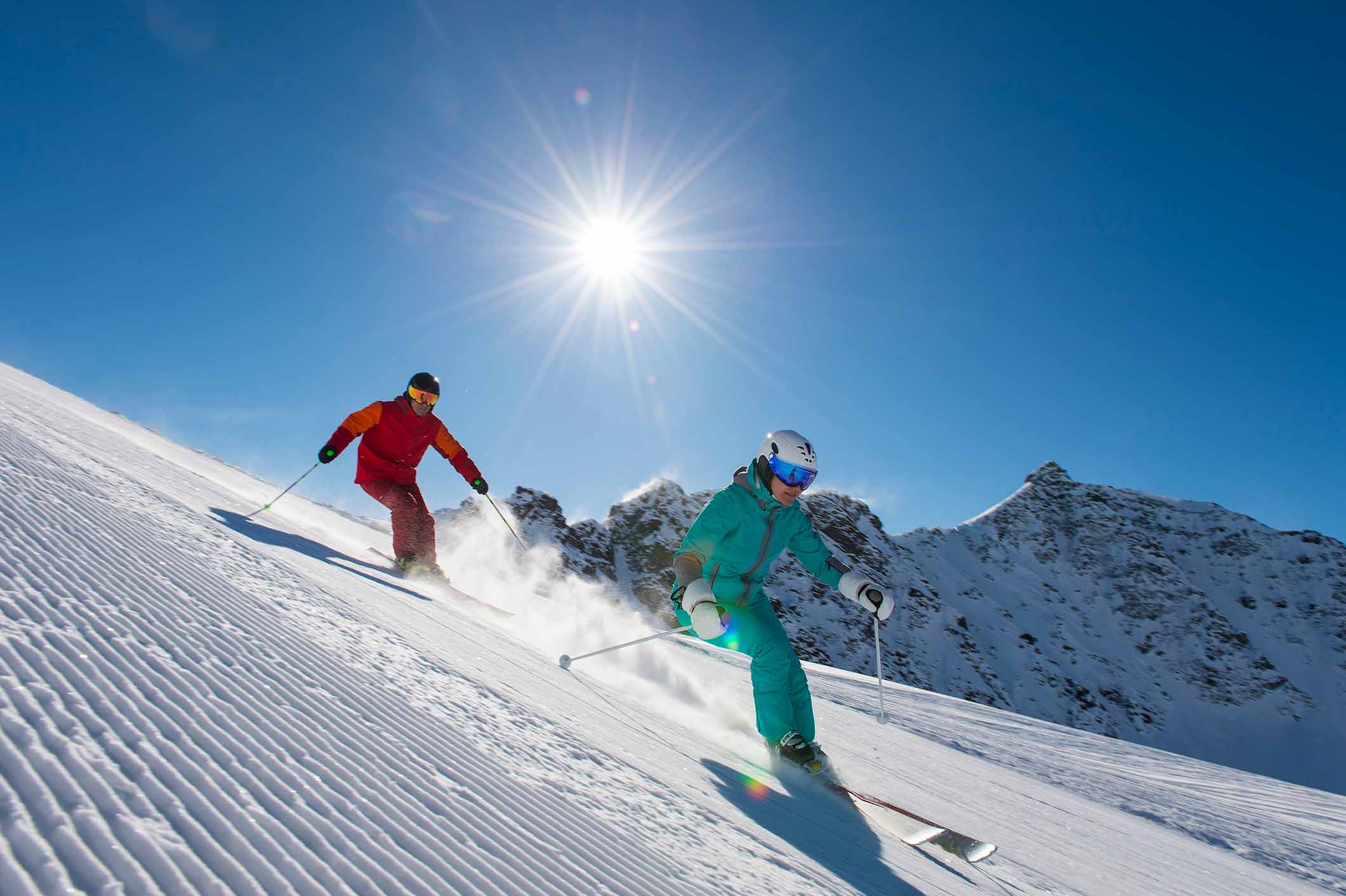 Accommodation
Prices for accommodation (and for flights, for that matter) vary substantially, depending on where you're going, how popular it is with general holidaymakers, and the time of year you go.
For example, if you want to go cycling in the south of Spain in August, then you're going to face sky-high travel and accommodation prices because of the school holidays. Alternatively, if you're planning a winter-warmer voyage to Tenerife in January, then you'll find things much more affordable (and not too hot, either!). Ski trips also tend to be much cheaper away from the school holidays, especially in March once the early half-term week has been and gone.
Another important factor to take into account is where your luggage and kit can be stored at your chosen accommodation, especially if it's a big and bulky item like a bike or a surfboard. Some apartment rentals may not allow such items to be stored inside, and may not have any external secure storage available when you get there, which could give you a major headache. It's always a good idea to check storage out before making any bookings, or looking for sport-specific accommodation in the area.
If you need to keep costs right down, search by number of beds rather than bedrooms, if you can find people in your group that are happy to share a room, or sleep on a sofa bed in the living room.
Food and drink
This is an area where costs can quickly mount up, especially if you've not done any research to hand. If you're planning to eat out most of the time (which if you're in a hotel rather than an apartment, will probably be the case), then search online for some of the local restaurants and cafes. Their listings on platforms like Google Maps will often include their menus, which can give you an indicator of how much a typical breakfast, lunch or dinner will cost.
Of course, if you're staying in an apartment, then you will most likely have a kitchen at your disposal, where you can cook for you and your companions. Not only will this be much cheaper than eating out, but it will also allow you to prepare meals that are more suitable to your sport, so that you can replenish your energy after a tough day out and about.
If you want the most cost-effective balance of eating in and out, then you'll find that restaurants in many European countries offer affordable fixed-price lunch menus (such as the 'Menu Del Dia' in Spain). Eating out for lunch and then cooking for dinner will work out much cheaper than only going out to eat in the evenings.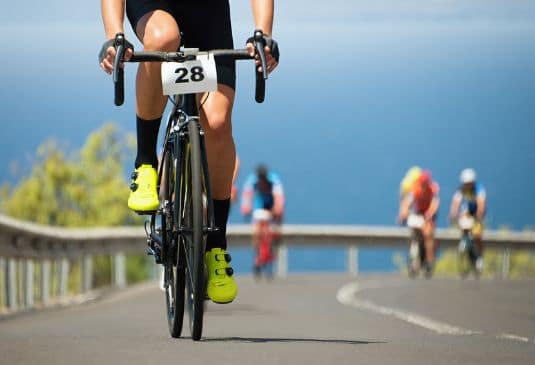 Activity expenses
There are lots of extra costs that you can easily incur over the course of your trip without you realising, both inside and outside your chosen sport.
Specific to your activity, you can consider entry fees for any competitions you're taking part in, or transport-related things like lift passes (for skiers in the winter, and for hikers and mountain bikers in the summer). And as you most likely won't be spending every waking hour of your trip doing your sport, you also might have to pay for entertainment to keep you occupied at other times. Even the cost of museum or aquarium visits, for example, can mount up over the course of a few days.
The good news here is that in the vast majority of cases, all of these costs can be fully researched and quantified before you travel. That way, you'll know exactly what you can afford to do and what you can't. If you're really keen to keep costs as low as possible, then you may want to consider itinerising your trip in full, so that you have designated activities day-by-day, and can therefore keep closer control over expenditure.
Travel expenses
If travelling abroad, there are lots of little things that also have to be factored into your planning. And while most of them are relatively inexpensive, they can add together to be worth a significant chunk of your travel budget when considered collectively.
For example, you may need to pay for checks and authorisations to get into certain countries. These might take the form of a full visa (often payable on arrival into the country), or in the form of an electronic authorisation such as the ESTA visa waiver scheme for entry to the United States. If you're planning a trip into a European Union country, pay close attention to the introduction of the ETIAS scheme (similar to ESTA), which is scheduled for introduction in late 2023 at the time of writing.
If travelling beyond Europe, you may also have to take your healthcare into account. While most of the entry requirements for COVID-19 vaccinations have now passed, there are many other health risks that you may need protecting against, such as malaria. You should check with your doctor well ahead of making any bookings to find out if any vaccinations are required, and whether you will have to pay for them.
Finally, you should also make sure that you take out insurance for your trip. This is good practice for all trips, including normal holidays, but for sports trips it's wise to take out cover that's specifically tailored to the nature of your activities.
Get sports travel insurance with SportsCover Direct
If you're trying to keep the costs of your sports travel down, then it can be tempting to cut corners in some places. But one thing you should never try to cut out is insurance cover.
Just because you have a European or Global Health Insurance Card doesn't mean you're covered for every eventuality while you're away. The level of healthcare that an EHIC or GHIC provides for is basic. If you get hurt or ill, and you need rescue, surgery and/or a long stay in hospital abroad, then you could easily rack up a bill that runs into the thousands of pounds. Without insurance in place to pick up the tab, you'll have to cover the entire cost yourself.
But sports travel insurance doesn't have to be unaffordable. At SportsCover Direct, our cover starts at just a few pounds, depending on where you're going and the kind of activities you'll be doing. Our policies protect you financially if you need extensive healthcare; if your travel and accommodation are disrupted; or if any of your kit or luggage is lost, damaged or stolen.
It's a small extra investment that could save you a lot of money in the long run and give you peace of mind to enjoy your trip. Explore our sports travel insurance policies in more detail today.
This blog has been created as general information and should not be taken as advice. Make sure you have the correct level of insurance for your requirements and always review policy documentation.