Calpe, Spain
Best for the competitive cyclist or pro peloton superfan
For the last few years, Calpe and the surrounding towns on the Costa Blanca in Spain have been a hotspot for tourists and professionals alike, especially during the winter months for cyclists from cooler climates. The proof is in the pudding with professional riders such as Remco Evenepoel (Belgian) and Mathieu van der Poel (Dutch) regularly spotted training out on these roads through colder, wetter months in their home countries. It is the driest area in mainland Europe to be fair!
The best way to describe the terrain in the Alicante province is hilly. There are no big mountain passes like the Northern Pyrenees, but there are lots of climbs for those interested in some anti-gravity challenges. These range in length, steepness and difficulty but few are as steep as UK, Roman-built roads that's for sure (and those that are, have less potholes).
A bucket list climb has got to be the infamous Coll de Rates: at 5% for 6.5km it isn't the hardest climb in the world (or even the area) but the views across the valley from the sweeping hairpins all the way up are breath taking, and the coffee in Mussette Café In Parcent in the bottom isn't all bad either.
Which brings me on to the next great thing about a cycling holiday in Calpe: Cyclist Cafés! Mussette is one of many cafés which have popped up in the area due to the demand from the sports tourists. Most are super friendly and speak good English too.
Croatia, Slovenia, Montenegro and Bosnia
Best for exploring
In contrast to Calpe, if you want to explore a new area on two wheels then I would recommend one of the countries over the Adriatic beyond Italy. Whilst cycling is a huge part of the Italian sport culture, it has not been as widely adopted in these former Yugoslavian countries, despite two of the greatest current road cyclists in the world coming from Slovenia.
Make sure to plan well as there are some rural areas which are literally off the beaten track, as well as roads which look like roads until they turn into gravel tracks. In fact, a gravel or mountain bike is probably what you want in these countries to be able to explore as much as you can.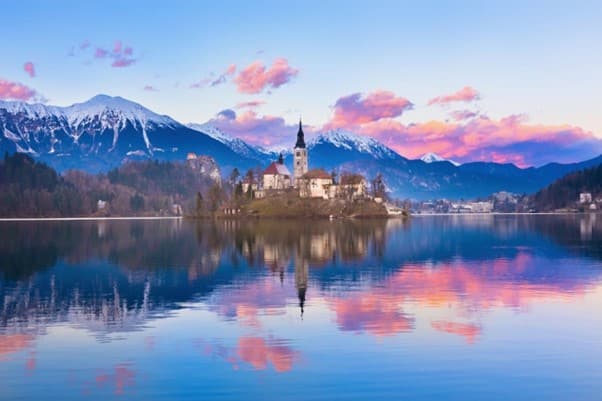 North Coast 500 (NC500)
Best for an adventure closer to home
On the subject of pure adventure, nothing comes close to the North Coast 500 in Scotland or just a trip to the area and riding some of these roads (the best routes are on the West coast near Torridon and Applecross).
Starting and finishing in Inverness, the route travels 516 miles (but North Coast 500 has more of a ring to it) clockwise around the furthest northern peninsula of Great Britain on the prettiest of the tarmacked roads that our island has to offer.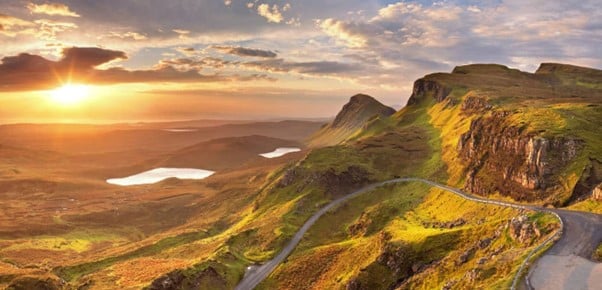 If you go to Calpe in January and Croatia in April, you should go to Inverness and the Highlands of Scotland in the British summer when the days are very long; be aware of the midges though, especially on the West coast. The little biting bugs are very aggressive on warm and moist days, but you can avoid them by applying insect repellent (Smidge is the best option) and not camping/spending time in evenings near standing water.
To get your first view of the sea from the West coast, you will have to climb the longest (and arguably hardest) climb in the United Kingdom, Bealach na Ba (no, I'm not sure on the pronunciation either). When you descend down to Applecross at the coast and start to travel north along the coast, look out for seals and porpoises in the crisp blue to your left. This is one of the most aesthetically pretty roads in the country for sure, make sure to enjoy it and fingers crossed the weather holds out for you as best as possible.
GET CYCLING TRAVEL INSURANCE WITH SPORTSCOVER DIRECT
Tailored cycling travel insurance always necessary for any trip and is adopted by many adventure/sports tourists every year. The stress of remembering every needed item, travelling with a bike or renting equipment, and coordinating your buddies is enough and to put your mind at relative ease when it comes to cover is the perfect way to let yourself enjoy your trip and come home with a tan (not applicable for NC500).
SportsCover Direct's cycling insurance can give you peace of mind when you head out on any cycling trip overseas. Our policies include medical expenses, travel disruption compensation, help if your bike or baggage gets damaged, stolen or lost, and much more. Our cover starts at just a few pounds a month and can be paid for through flexible payment plans – find out more about our cycling insurance here.