One of the best things about the end of the travel restrictions that dogged the recent pandemic is our new-found freedom to take holidays in continental Europe once again. For golf lovers, it'll be golfing holidays in Europe that demand an urgent booking.
About Us
No matter how keen you are to get away, don't forget the importance of Golf Insurance to safeguard your holiday.
It's not a dangerous game, of course, but you can still end up accidentally hurting someone or damaging their property while you're on the golf course – and our insurance will cover the cost of any compensation that needs to be paid. Personal injury is also covered with a generous level of protection for all your golfing equipment, clubs, and bags.
It's by no means a definitive list, but here are some of our top picks for an upcoming golf holiday in Europe.
Best for the family
Combining a passion for golf with a family-friendly holiday can sometimes be a challenge.
That's why we love the suggestions made by Golf Holidays Direct and their recommendation about the luxurious Cornelia Diamond Golf Resort and Spa, right on the beach at Belek on Turkey's sun-drenched Mediterranean coast.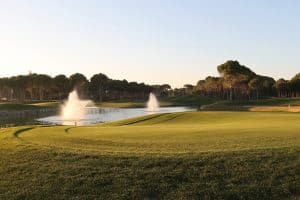 Best for convenience
Spain's Costa del Sol offers some of the most conveniently located golf holidays in Europe simply because of the ease of getting there on any scheduled and chartered flights from the UK – whatever the season.
One favourite – for that extra touch of luxury that only a five-star hotel can offer – is Anantara Villa Padierna Palace Resort, conveniently located between the ever-popular holiday hot-spots of Marbella, Benahavís and Estepona.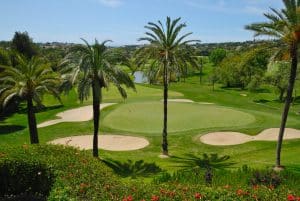 Best on budget
If you've got a whole week to spend but need to do so on a budget, there are plenty of golf holidays in Europe from which to choose.
Choose one of the four or five night package deals at the three-star Hotel Riu Don Miguel in Gran Canaria and opt for the Gran Canaria Golf Pass, which gives you several rounds of your choice.
Throughout September of 2022, four nights, half board and three rounds of golf will cost you just £359 per person (based on two people sharing).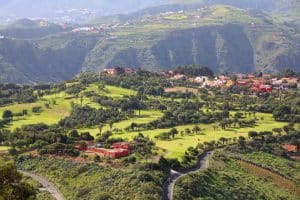 Best for luxury
Widely recognised as one of the most desirable destinations for a golf holiday anywhere in continental Europe, the Terre Blanche Hotel Spa Golf Resort will take a lot to beat.
The resort combines all the best in French finesse and gastronomy with excellent golf facilities in one of the gorgeous regions of France – a stone's throw from the glamour of Saint-Tropez, Cannes, Nice, and Monte Carlo on the Cote d'Azur.
Your bespoke golf and spa package, with accommodation for two in a suite or villa with a private terrace and lounge, will cost from €810 a night.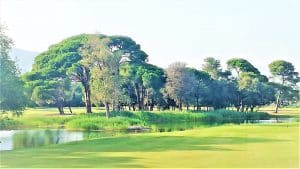 Best for sustainability
The Arabella Golf Mallorca is a 63-hole golf course in Spain that has official sustainability certifications. Refillable water bottles are provided for use during golfers' rounds.
The resort offers a complimentary shuttle bus service between its four golf courses and the Sheraton Mallorca Arabella Golf Hotel and the Castillo Hotel Son Vida.
Summary
If you're looking forward to your next golf holiday in Europe, you'll find plenty of choice at some stunning courses, whether you are looking for luxury, golf on a budget, a sustainable golf holiday or something else.
Further reading – check out our blog on Sustainable Holidays for Sports Junkies.
Please note that the prices and information quoted are correct as at the time of writing. We can accept no liability for any changes to any of the information provided.