Our policy wordings are subject to change so for the most accurate information, the best advice is to refer to the documents sent to you on purchase. If you do not have these, please just contact us and we will arrange for them to be resent.
To see the current policy wording, just follow these two simple steps.
Step 1
Simply visit the Sports Travel Insurance page, Sports Accident Insurance page or any of our sport-specific pages, and input your activity, destination (if applicable), policy start date and press 'Get A Quote'.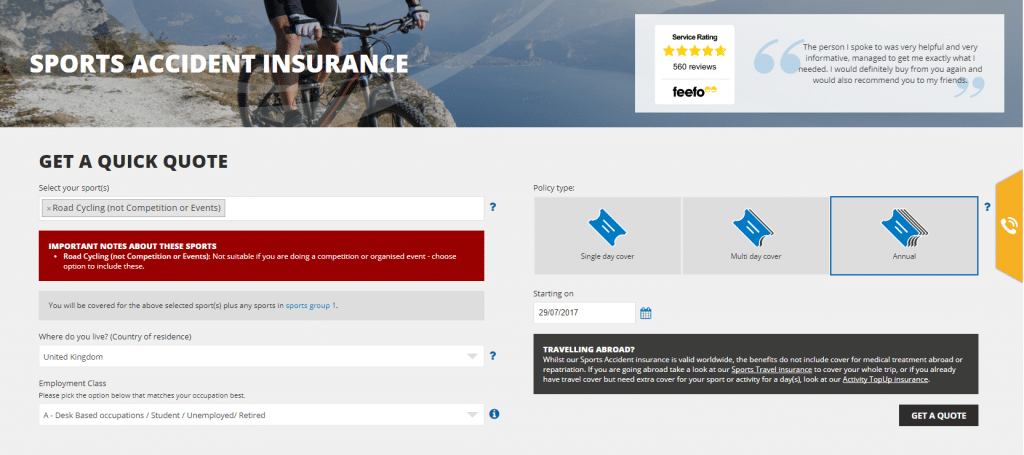 Step 2
You will then be taken to the Benefits screen, where, on the right-hand-side you will find a link to the Policy Wording for the respective product.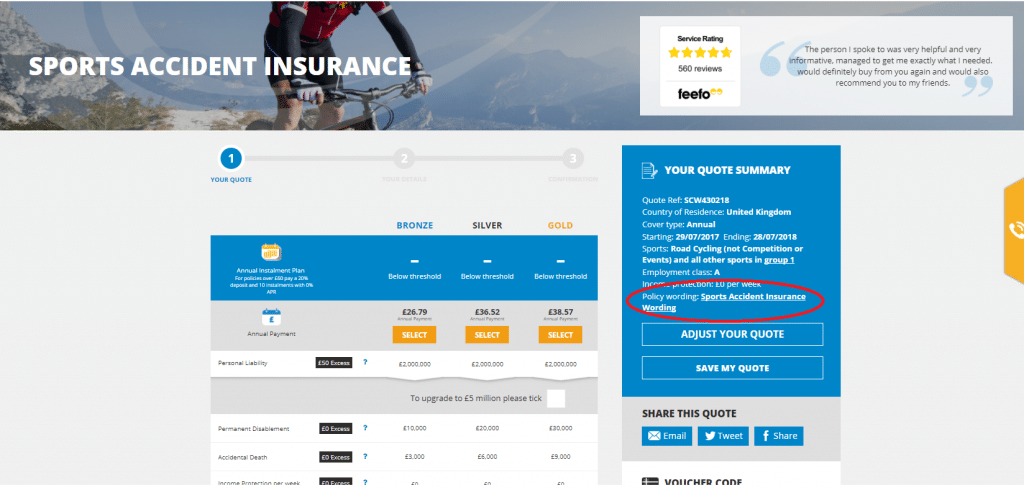 POLICY WORDING
Get A Quote
Simply search your chosen sport below to get started.
Can't find your sport? Just give us a call and we will do all we can to help.
Why SportsCover Direct?
The UK's largest online specialist sports insurance provider
Competent, fast and easy to access
Huge number and range of products
Deep and up-to-date knowledge of the industry
Professional customer service
Got Any Questions?
If you've got any further questions, visit our FAQs page, or call us on 01494 484800.
Read Our FAQs
What Our Customers Say
Easy to use website, great customer service if you have a query, quality cover.
August 2018
Easy to navigate website. Got the sports cover I needed that other insurers were unable to provide. Will definitely use SportsCover Direct in the future!
July 2018
Good cover at excellent price, very clear what is covered. Would definitely recommend.
June 2018
I use Sports Cover Direct regularly as my daughter competes and have never been disappointed in the service.
June 2018
Very helpful. Explained everything we needed to know. Very polite. Would definitely recommend.
August 2018