What makes an ideal climbing destination? Scenic routes, few crowds, easy accessibility, single and multi-pitch options, and plenty of routes from which to choose. And with that in mind, here we share what we consider are seven of the best climbing destinations in Europe.
About us
Whenever and wherever you're travelling, one of the best sources of comfort you'll pack are your travel insurance documents. At SportsCoverDirect you can feel assured that you are fully protected with our specialist Climbing Travel Insurance. Among the comprehensive elements of protection offered, our policy provides cover for injuries and accidents resulting from your climbing activities – something that may be excluded by other travel insurance providers.
Best climbing destinations in Europe
Now that you've got your climbing travel insurance safely stowed in the baggage alongside your climbing gear, let's look at some of the best destinations Europe has to offer.
Dolomites, Northern Italy
With Venice around 100 miles to the southeast, the Dolomites offer craggy spires and rugged limestone walls that many old hands describe as a "veritable playground" for climbers in a setting that offers stunning views.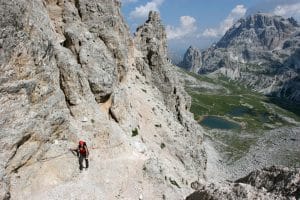 Frankenjura, Germany
A younger generation of climbers describes these limestone crags in northern Bavaria as the best climbing Germany has to offer. Frankenjura is especially attractive because of its ability to present climbing challenges to those of all abilities with a range of both modern and classic routes.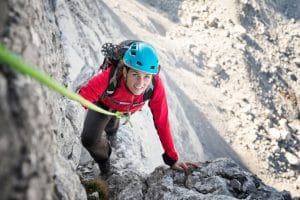 Sardinia
Italy's island of Sardinia is often described as offering a whole climbing continent in one place. The island boasts some 4,000 sports climbing routes and a further 1,000 multi-pitch routes. Choose jaw-dropping views from climbs above the beach or inland, with new routes that are opening all the time. You will find plenty of challenges for both beginners and experienced climbers.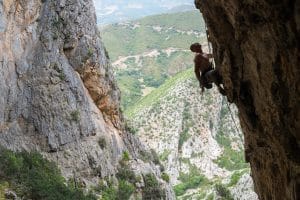 Lofoten, northern Norway
If you're looking for a truly dramatic, breath-taking landscape, head off towards the north of Norway and the sheer granite cliffs that tower above the fjords of this remote archipelago – crowds you will certainly not encounter.
So far north (that you would be) that this could be one of the very few places in the world where you could choose to do your climbing by the light of the midnight sun.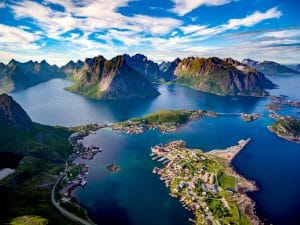 Siurana, Spain
This is the name of the village in Catalonia – just west of Barcelona – where the surrounding ravines, crags, and walls offer classic challenges that have already attracted some of the world's best climbers.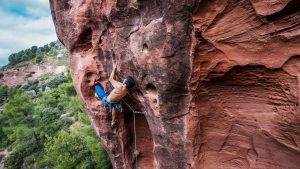 Innsbruck, Austria
Come winter or summer, Innsbruck remains one of Europe's foremost hubs for all manner of outdoor activities – including every climbing discipline.
Given its popularity, you'd hardly expect to find remote, and previously unscaled routes – but, especially if you are new to climbing, you will discover great facilities such as the Kletterzentrum Climbing Facility (which also hosts training sessions for the national team of Austria) and the Alles Klettersteig climbing school. The area is dotted with countless hotels offering affordable accommodation to climbers.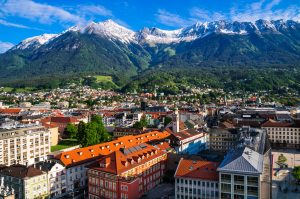 Dorset, United Kingdom
We've saved one of the surprises for last because few people expect English counties to offer much in the way of climbing destinations – especially the mild and green county of Dorset in the south of the country.
Yet the area around Lulworth Cove attracts climbers who are into the sport of deep-water soloing and others who climb the challenging cliffs round about.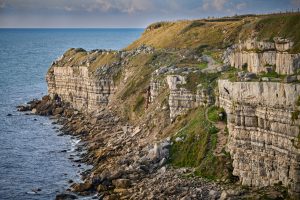 Summary
Europe has so much to offer to those just beginning to climb to those who have already experienced the thrills and challenges of the sport. If you intend to include the activity in any upcoming holiday or weekend break, just make sure to arm yourself with the appropriate, specialist climbing travel insurance.
Further reading – check out our blog on How and Where to Get into Sport Climbing.