If you thought golf had to be a summer sport – think again. Just because the weather in the UK is cold and miserable in the winter months doesn't mean that you can't broaden your horizons and keep your skills sharp on courses all over the world.
There are a huge range of winter golf destinations in Europe and further afield that get reliable warm weather whatever the time of year, making them ideal for a golf break or short holiday at off-peak travel prices. In this guide, we'll pick out some of our favourite places to play 18 holes (or even a quick nine at night!) this winter.
Why travel to play golf in the winter?
Anyone who has stood shivering at the 13th tee on a damp, cold and windy day in the UK will understand the appeal of jetting off for a round in the winter. There are so many destinations that offer year-round sunshine, and because golf is a major tourist driver for these places, the courses, facilities and accommodation are generally superb.
As well as testing your ability on a new course, there's also the ability to enjoy some time off the course, too. Combining a couple of rounds with a short holiday, whether at the beach or exploring the city, can give you the best of both worlds – especially if you're bringing your family with you.
Which are the best winter golf destinations?
The world is your oyster when it comes to the best winter golf destinations. Of course, some parts of the world like the Far East or South Africa are out of bounds, unless you've got especially deep pockets and can put up with the long flights. However, there are still plenty of countries and places to choose from a little closer to home:
United Arab Emirates
Dubai and Abu Dhabi have spent literally billions in recent decades to get themselves onto the global tourism stage, and golf has received a fair-sized chunk of that investment. Winter is the best time to play in the UAE as it's generally too hot in the summer, and the courses rank among the best in the world, especially in Dubai at the Emirates Golf Club. And it's still warm enough in the evening to play nine holes under lights at Trump International, too.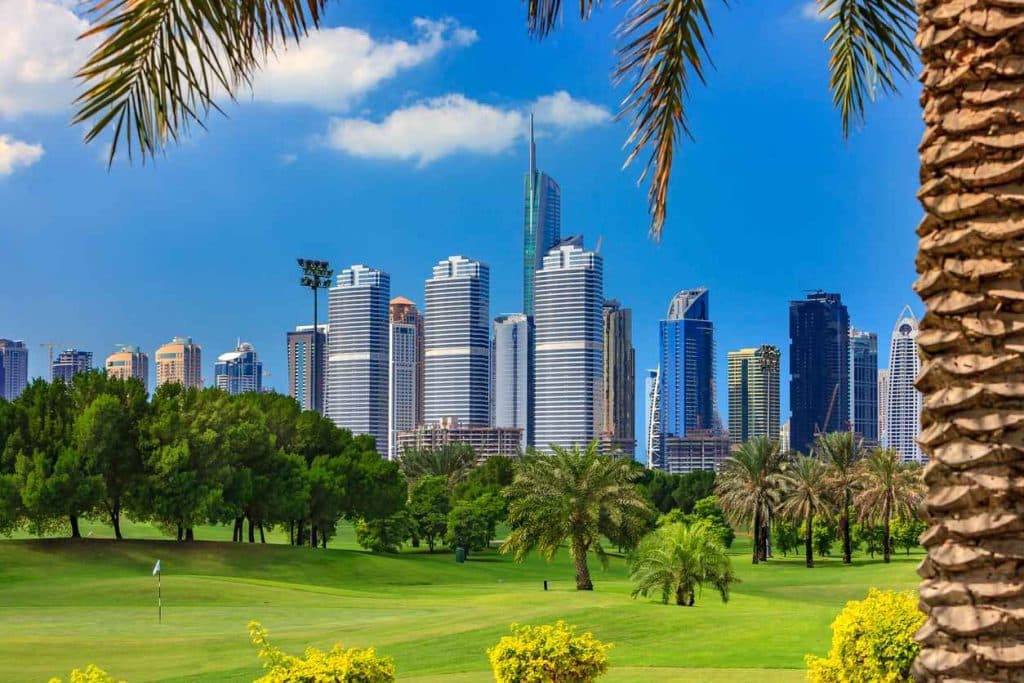 Canary Islands
Spain is perhaps the most accessible place to play warm-weather winter golf (as you'll discover in a moment), but the Canary Islands tend to be a few degrees warmer than the mainland in the winter months. Tenerife and Gran Canaria have a total of 17 golf courses between them, and the small size of the islands makes all of them easily accessible from accommodation or airports alike. As a popular holiday destination in its own right, it's easily affordable for every budget, too.
Spain (mainland)
If the four-hour flight to the Canaries is a bit too far, then you can't go wrong with the seemingly endless range of courses that stretch along most of Spain's south coast. Many head for Malaga airport and the dozens of courses across the Costa del Sol, including the world-famous Valderrama, but there are plenty to enjoy off the beaten track on the Costa Dorada and Costa Blanca too. Flights are short, cheap and plentiful, making this the best option for a trip that's easy to organise.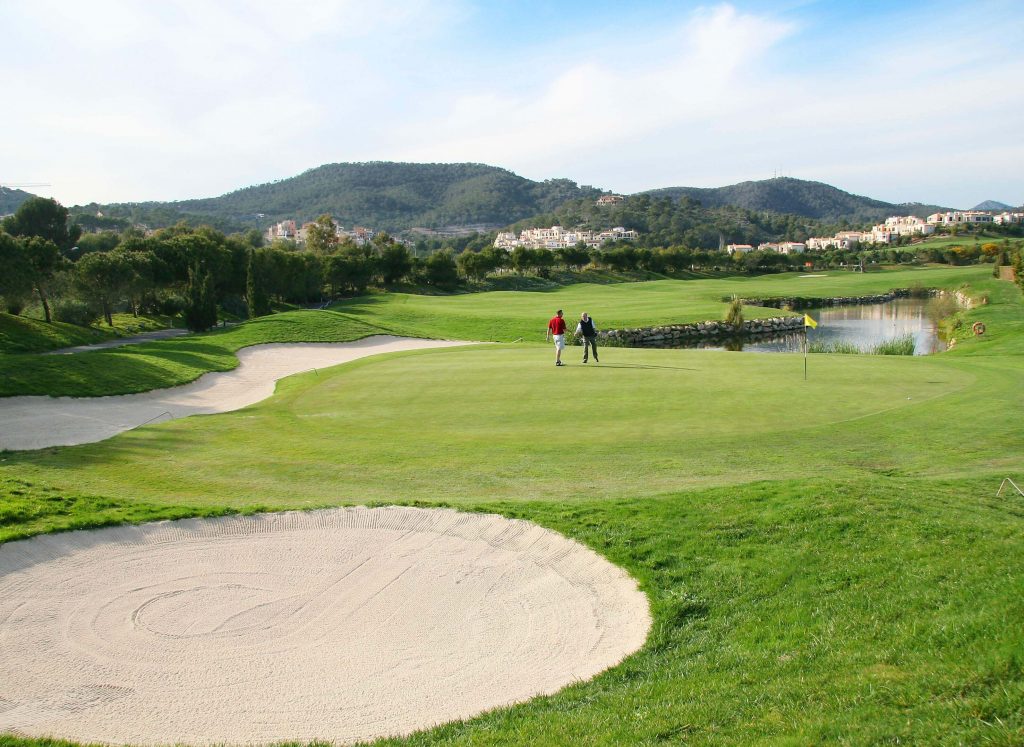 Portugal
If you're trying to keep the costs of your trip down, then look no further than Portugal, where accommodation and day-to-day costs are normally substantially cheaper than they are over the border in Spain. There are now around 100 golf courses all over Portugal, many of them on the Algarve coast where the winter weather is warmest. Courses near Vilamoura and Albufeira are especially popular for easy access to accommodation, nightlife and dining.
Turkey
Turkey might not be the first destination you think of when it comes to golf, but it's become an increasingly popular choice for winter golfers in the past few years. There are two main reasons behind this, the first being the development of several top-quality all-inclusive resorts, where golf, food, drink, leisure and accommodation are all rolled into one package. The second is the high inflation rate in Turkey and the strength of the pound against the Turkish lira, helping you get more for your money.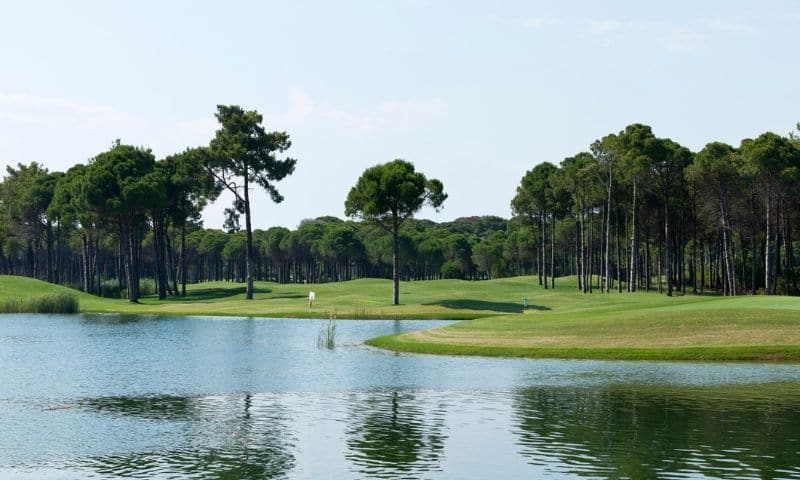 Morocco
There probably won't be many people in your golf club that can say they've played a round in Africa. But a flight of less than four hours gets you to either Marrakech or Agadir, each of which has a great selection of courses to choose from. We recommend Marrakech out of the two, because of the unique culture you can explore away from the courses, and the chance to play in front of the stunning backdrop of the Atlas Mountains.
Florida
There are many reasons that so many older Americans retire to Florida. Two of them are the good weather, and the huge number of golf courses littered across the 'Sunshine State'.  Picking courses in the Orlando region, close to the theme parks like Disney World near Orlando, can help you keep the family happy – and there are even four courses within Disney World itself!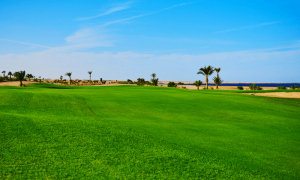 Get golf insurance with SportsCover Direct
Wherever you're planning to travel on your winter golf adventure this winter, make sure you take out good quality golf insurance before you go. SportsCover Direct has been insuring golfers like you for decades, covering the unforeseen like an injury to yourself, lost or damaged clubs, or a stray ball hitting someone else. Our comprehensive policies are competitively priced, can be provided with flexible payment plans, and give you peace of mind that you're protected.
To find out more on our golf insurance options, take a more detailed look here.