As the UK moves closer and closer to the October 31st Brexit date, and the bookmakers making it more and more likely that no Withdrawal Agreement is in place, it is important to understand what a no deal Brexit could mean for travel.
The impact of a No Deal Brexit on the travel sector is not 100% understood. However, there are certain things that will apply to all travellers heading to Europe from the UK.
The first piece of reassuring news is that the European Commission has suggested that in the event of a deal failing to be agreed, flights will still operate between the UK and the EU as normal.
Whether there will be delays at airports due to extended security checks remains to be seen. It's advised to be patient and allow extra time when flying around the Brexit date.
Although delays caused by Brexit might not be covered under insurance or any legislation, there is some comfort for air travellers after October 31st. Even if a No Deal Brexit occurs, the current EU rules which say that travellers can claim up to €600 if a flight is delayed by more than three hours was added into UK law last year, meaning this kind of protection would still be in place for flyers.
Passport and visa requirements after a No Deal Brexit
The UK has been reassured that in the event of leaving the EU without a deal, travellers will not require a visa to enter a member state. Instead, visitors will be allowed to stay for up to 90 days within a 180-day period without obtaining a visa.
Although not confirmed, it is likely that travellers will have to obtain a visa waiver to make the most of this benefit.
As UK visitors to the EU will be allowed three months stay visa-free, it is important that your passport has at least six months remaining on it before you travel. This is to cater for the EU rule that says that all visitors should have at least three months remaining on their passports when visiting.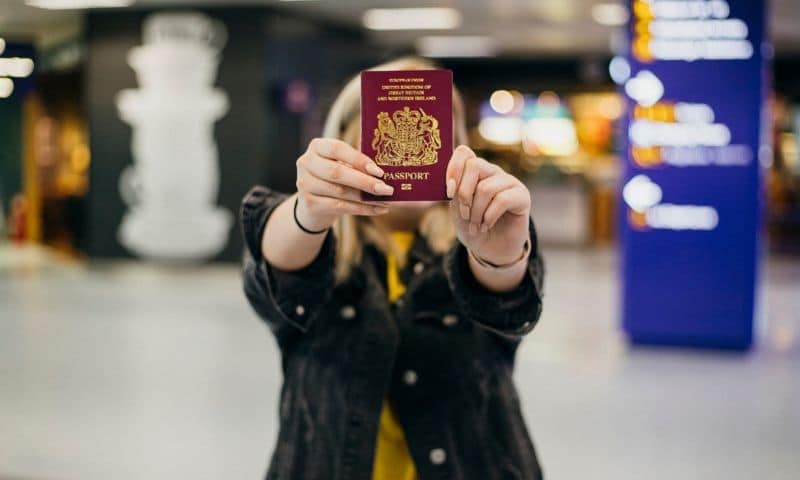 Those who renewed their passport between 2001 and 2018 may have been able to carry on any extra time remaining on their previous passport when renewing. It is important to know that this carried-over time will not be valid for European travel in the event of No Deal. Therefore, holding a passport issued within the last 10 years is paramount.
Applications can take up to three weeks to process. So, if you are travelling soon after the potential leaving date of October 31st, it might be worth renewing your passport earlier than you think. You can check whether you should renew your policy, with this handy passport checking tool.
Healthcare abroad after Brexit
Over 27 million Brits currently hold a European Health Insurance Card. This entitles them to some free, or reduced cost medical treatment within other EU countries.
In the event of a No Deal Brexit, these cards could well become obsolete. This, therefore, would further highlight the need for suitable travel insurance cover in place. Should you suffer serious injury overseas and don't hold insurance you could be liable for thousands of pounds worth of medical bills.
Most travel insurance policies will cover you for emergency medical expenses in this instance. However, it's always important to understand whether existing conditions or previous injuries are covered. If you are unsure, it's vital you speak to your insurance provider. Don't forget that if you will be doing any sport while you're away, that may not be covered under a general travel policy. Take a look at our Sports Travel Insurance policy for protection for your sports.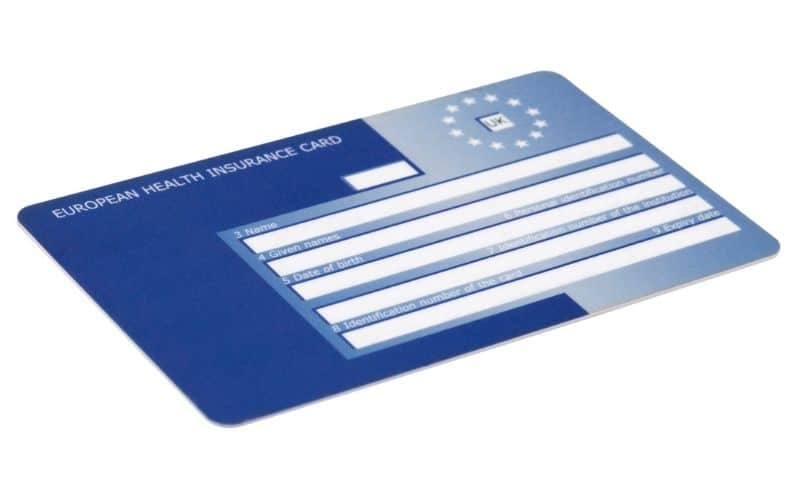 Driving in the EU post-Brexit
If you are taking your car abroad, or intend to hire a car on your holiday, a No Deal Brexit could mean further requirements for you beforehand.
Depending on the country you are travelling to, an International Driving Permit may be required to take to the roads. These can be purchased quickly and easily from the Post Office for £5.50. You can check which countries require non-EU citizens to hold one of these permits here.
Taking your own vehicle into the EU in the event of a No Deal Brexit is a little bit more complex. Drivers will be required to obtain and carry a physical Green Card with them on the roads. This will ensure that your car insurance is valid in the EU.
To get a Green Card, individuals will need to contact their car insurance provider. It is likely that there will be a small fee for providing this card.
Being prepared
The full extent of the UK's exit from the EU remains to be seen. Whether a No Deal Brexit is applicable or not, it always pays to plan ahead.
If you've got a trip book, ensure you have plenty of life left in your passport and your travel insurance is in place. It might also pay to arrange your currency sooner rather than later too.
Although the sterling is currently trading at its lowest level for nearly three years at the time of writing, a No Deal Brexit, could see further drops in the value of the pound.
In the meantime, we advise keeping an eye on the FCDO website for all the latest updates on travel after Brexit.