Hiking is a fantastic sport that's open to virtually everyone, and there's a whole world out there for you to go and discover. But whatever your plans for your next adventure, one thing has to come first, before anything else: safety.
While it can be exhilarating and a test of human endeavour, hiking can also be very dangerous. Without taking all reasonable precautions, you could leave yourself open to getting lost, running low on supplies, or in the worst-case scenario getting very seriously hurt.
This guide gives you more than a dozen vital hiking safety tips. We'll cover how to plan ahead as best you can before you travel, how to minimise the risk of accident or incident, what to do if you need help in an emergency, and much more.
Keep an eye on the weather
One of the first things you should do in the run-up to your trip is to keep a very close eye on the weather forecasts for the area in question. Don't be afraid to check multiple forecasts so that you can get a general consensus on what's predicted.
Of course, hiking and trekking routes are often in mountainous areas where the weather can be unpredictable and change suddenly. This is where local expertise is often unrivalled, so it's worth exploring any online groups and message boards to see if you can get some more specific information.
Take suitable clothing and equipment
The part of the world you're visiting, the time of year, and the weather forecasts mentioned above should all influence what you decide to take with you, and what you feel you can leave behind. You should also consult other people travelling in your group to see if some things can be shared, in order to keep the amount of weight you need to carry to a minimum, but without compromising safety.
At the very least, you should have at least one good-sized first aid kit in your group, so that you're collectively able to deal with minor incidents on the go. Find out more by reading our ultimate packing list for hiking.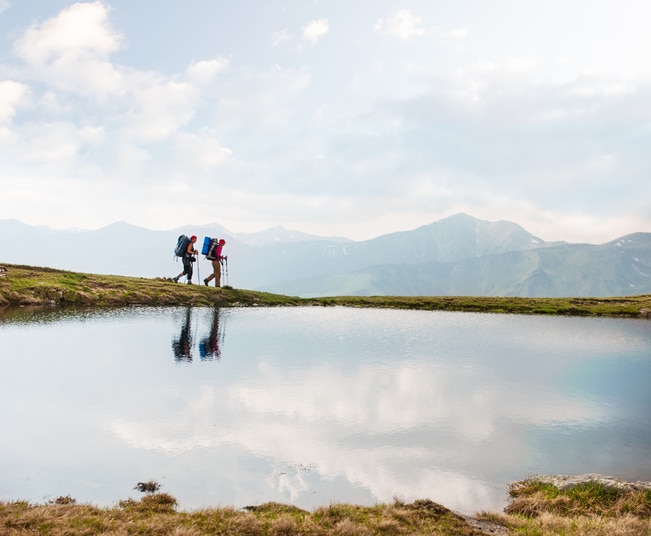 Wear your boots in before you go
A long hike demands new boots as they'll be in the best possible condition, but any experienced hiker or trekker will tell you that you shouldn't jump in at the deep end with them.
Make sure you buy your new footwear at least a few weeks before you go and break them in over a series of shorter walks. Getting your feet used to a different design and breaking up the initial toughness of the sole and tread, can help keep your feet comfortable and free of blisters on the trip itself.
Plan your routes in detail
You might not be able to cover every single metre of your hike, but every section that you can plan out and assess for potential hazards is worth taking the time to investigate. Use a combination of Google Maps, established trails on tools like Strava, and independent review sites to get the fullest possible picture of what awaits you. While this means you might lose some of the mystique and surprise around your adventure, it can help better inform any critical decisions you need to make along the way.
Start as early as you can
The early bird catches the worm when it comes to hiking, so you should try and start each day's route as early as is practical – and at first light if at all possible. Going later in the day means you'll face much warmer weather, and may find that your routes are much more congested with other hikers, especially if the route is popular. And from a hiking safety perspective, going early gives you much more flexibility if something goes wrong (e.g. an accident): you then have maximum time to recover and get to your destination before nightfall.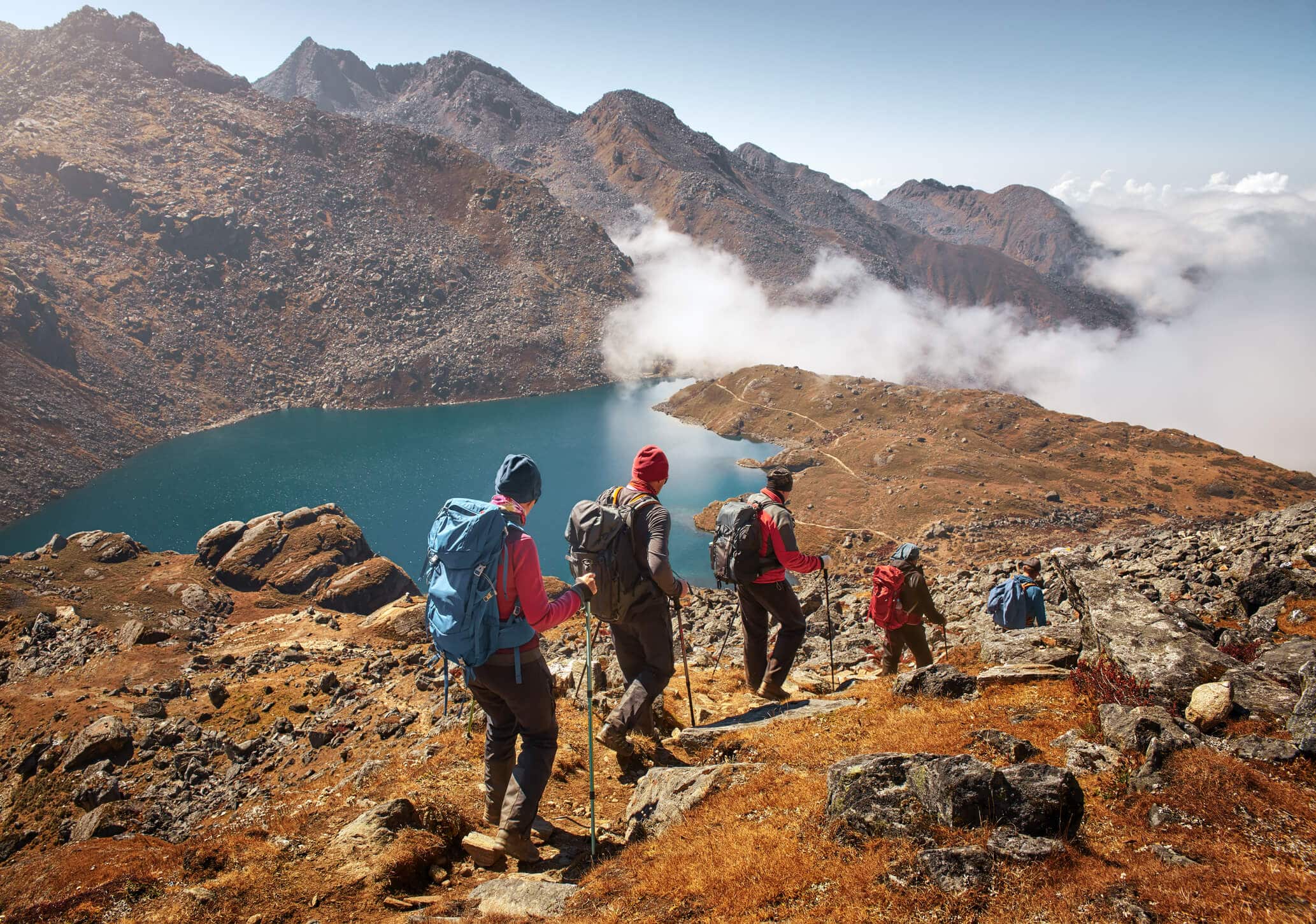 Stick together as a group
If an incident occurs or you aren't sure which way to go, it can be very tempting to split the group up, so that you can cover all the bases. However, this can be highly dangerous in itself. This raises the risk of people getting lost, and being much more difficult to find and contact. If these people get hurt, it therefore means that they could miss out on rescue or vital medical attention that could potentially save their life. That's why it's essential to stay together, other than in truly exceptional circumstances.
Work on your fitness before you go
Hiking can be a strenuous test of your physical capability and endurance, and it's a pursuit that's littered with tales of people needing emergency help because they've bitten off far more than they can chew. The best thing you can do to avoid this situation is ensure you're in the best possible shape when you start: as well as walking regularly as training, gym work can also help you build up some resilience. It's also highly recommended to avoid alcohol during, and in the few days immediately before a hike.
Take a map and compass
More hikers than ever before are relying on technology to guide the way – but even the most advanced and innovative tech isn't 100% reliable. If you run out of battery, don't have any signal or the device simply breaks, you could find yourself in a very tricky spot. So make sure you have the old-fashioned alternative with you – a paper map and a compass – and know how to use them, just in case you have to find your way to your destination without the help of technology.
Drink and eat regularly
A lack of energy or a case of dehydration can crop up virtually without you noticing on a long hike, but the effects can be catastrophic if not addressed until it's too late. Being reactive and only eating or drinking when you feel you really need it is not enough. It's vital to be proactive instead and schedule water and food breaks at regular intervals, irrespective of what it might do to your planned time schedule. Only then can you keep yourself in top physical and mental condition from start to finish.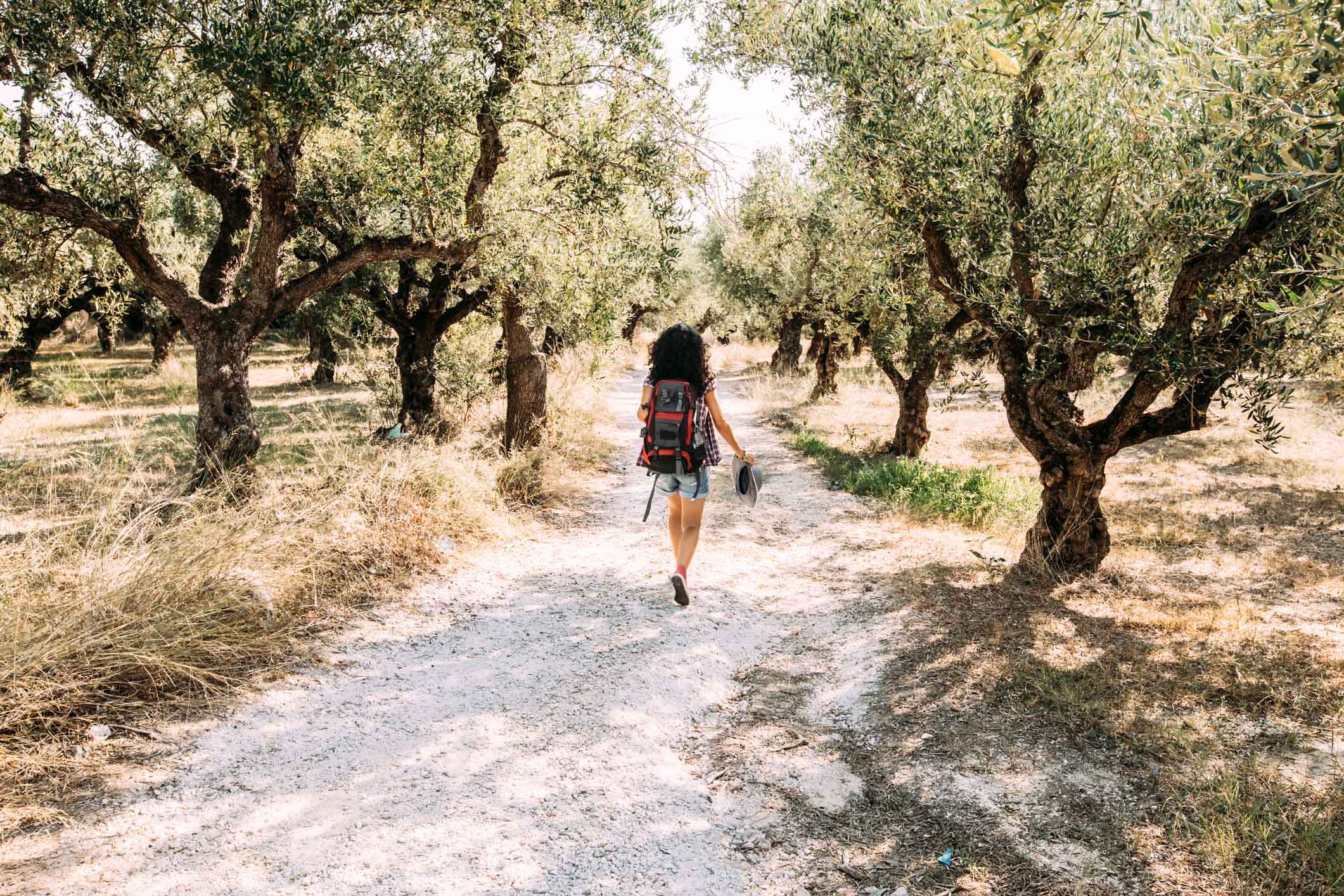 Protect yourself from the sun
Similar to the point above, it's easy to miss the effect of the sun and UV rays on the body until it's too late to prevent serious damage. This is especially the case with hiking at high altitude, where the atmosphere is thinner and UV rays tend to be much more powerful. Again, being proactive is the key here: make sure that you use suncream or keep sensitive areas covered if likely to be exposed. And do so whatever the temperature: just because it's cold doesn't mean you can't get sunburnt!
Take professional advice
The people who live in your intended destination are the people who know the area better than anyone else, so you should take their words as gospel when you visit. Obviously, if you're on a professionally guided tour, then you'll be following expert instructions anyway. But if you're travelling independently, you should check out any locally provided information such as advice, common hazards and weather warnings before you set off.
Know what to do in an emergency
If someone gets ill or injured while on a hike, and you're unable to treat them with your first-aid kit, then it's vital that you can get emergency help as quickly as possible. For starters, make sure you have a whistle with you, and make three sharp blasts on it if you need help (a signal that is recognised universally). Additionally, everyone in your group should know how to get in touch with the emergency services, especially if you're travelling into remote areas.
Take out hiking and trekking insurance
It doesn't matter whether you're going hiking for the very first time, or you've been doing it for decades – there is always the risk of an accident occurring, or of other unforeseen circumstances that are beyond your control. And while you've no doubt considered the physical ramifications of these events, have you considered the financial ones as well?
There are many things that can happen on a hike or a trek that could leave you hundreds or even thousands of pounds out of pocket. You could be liable for all the costs you incur… unless you take out specialist insurance cover.
SportsCover Direct has decades of experience insuring hikers and trekkers like you for adventures all over the world. Our affordable policies mean you can explore the planet with peace of mind, and confidence that you'll be taken care of financially if something goes wrong.
Take a closer look at our affordable, flexible hiking and trekking insurance policies today.
This blog has been created as general information and should not be taken as advice. Make sure you have the correct level of insurance for your requirements and always review policy documentation.