Not only is cycling one of the most efficient forms of transportation, but it is also hugely beneficial to both cardiovascular and mental health. Keeping up to date with regular maintenance is crucial in ensuring your bike runs smoothly and safely. Here we cover the key points of essential bike maintenance that every rider, from commuter to racer, should know. This is important for those who are preparing for cycling holidays in order to prevent accidents and components breaking whilst abroad.
Clean your bike
A soapy bucket of warm water and a sponge are all that's needed to keep your bike clean off dirt and grime picked up off the road. Specialist chain cleaning degreasers can be purchased to clean the drive chain to ensure they are running efficiently. Not only does this keep your bike looking nice, but it also ensures all the components still function correctly and safely. Regular maintenance and cleaning your bike also provides you with the opportunity to inspect the parts and frame regularly. After cleaning your bike, you should dry the frame and drive chain and lightly lubricate the chain and moving parts with bicycle-specific lubricant to prevent rust and ensure smooth operation occurs.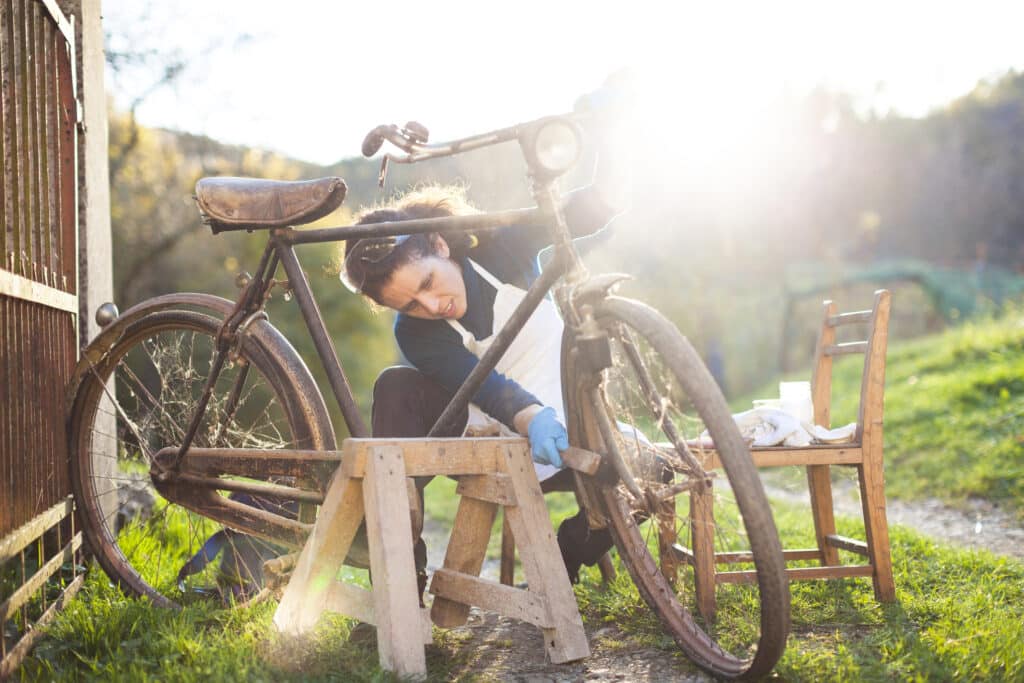 Inspect your brakes
You need brakes to stop, especially in emergencies. Therefore, it is important to regularly inspect your brake pads for wear past the wear lines and replace them if required. Additionally, you will need to check the brake levers and cables for the correct cable tension and adjust them if needed. Primarily you need to ensure the brake pads make even contact with the wheel or discs so that when the lever is pulled, the bike will stop responsively and safely.
Inspect your frame and components
You should regularly check your frame for cracks, loose bolts, or signs of wear, particularly if it is a carbon frame. Important parts to check are the underside of the brakes, handlebars, stem, and seat post. Ensure all bolts are tightened and parts are fully functional and not damaged. If you discover any issues and are unsure, consult your local bike shop who will be able to offer guidance and resolve any issues to ensure full functionality and safety of the bike.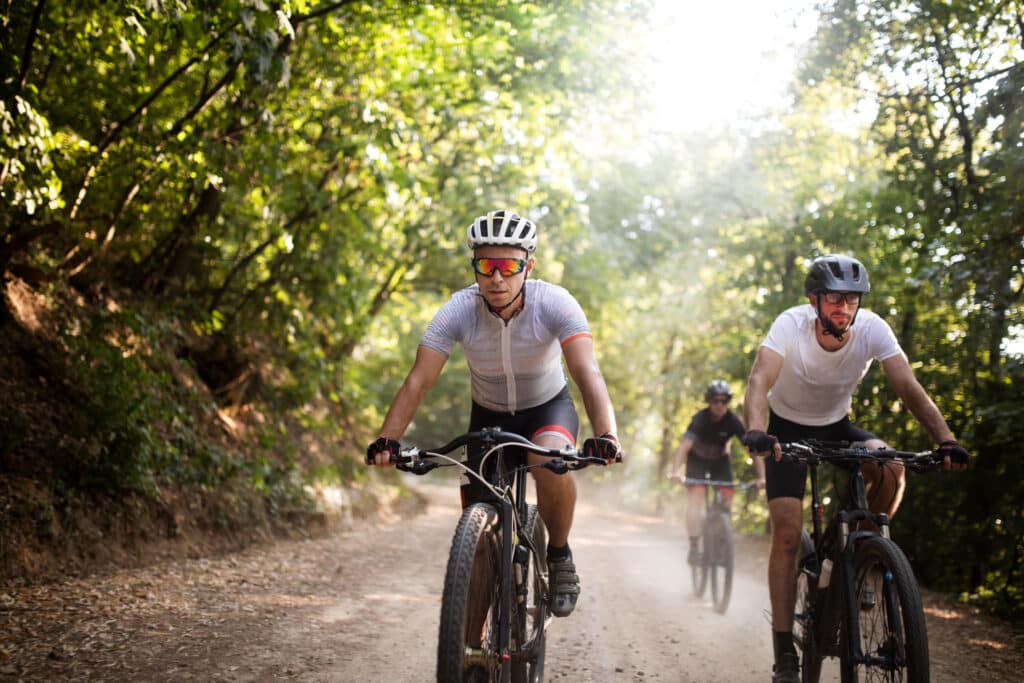 Check the chain and gears
When you go to change gear on your handlebars, you want the gear to chain on the bike. You need properly functioning gear cables to ensure smooth and precise shifting. If your gears are skipping or unsmooth, you should replace your outer cable housing and inner gear cable.
The chain is the most important component of your bike as it propels you forward. Clean and lubricate this regularly and use a specialist chain wear tool to check and replace the chain if it is worn. A worn chain can cause the chain to slip under power and lead to accidents.
Keep your tyres inflated
Ensure your tyres are pumped up to the tyre's recommended PSI. Under-inflated tyres will not only result in a slow ride but can be dangerous as you may face reduced stability on your ride. Over-inflated tyres can lead to a harsh and bumpy ride and reduce the grip of the tyre too. It is crucial to check the recommended tyre pressure printed on the sidewall of your tyres and invest in a reliable pressure gauge. Regular inspect of your tyres for signs of wear, any cracks or cuts, and poor condition is key and if you discover any issues, you should replace the tyres.
Inspect your wheels
Regularly check your wheels for loose spokes, dents, or cracks in the rims. additionally, the wheel should spin without wobbling. If there are issues, consult your local bike shop as wheel failures can result in serious accidents.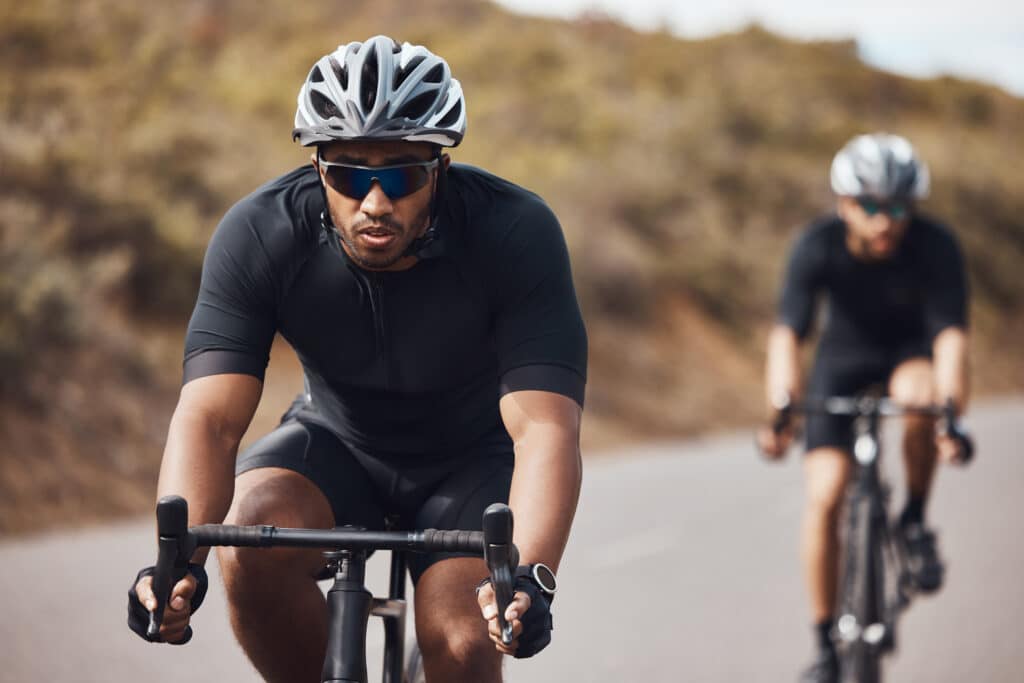 Regular bicycle maintenance is the key to a secure and enjoyable ride or commute. You should complete these checks regularly but also service your bike, just like a car. This should be done regularly by either yourself or a local bike shop. This will help to prolong the lifespan of your components if regularly checked and looked after. A well-maintained bike not only enhances your riding experience but also contributes to your safety on the road. This is important in the lead up to your cycling holiday where SportsCover Direct can provide insurance cover for an additional unexpected incident.
Take out Cycling Insurance with SportsCover Direct
At SportsCover Direct we have tailored an insurance policy to cover individuals like yourself when going on a cycling trip either within the UK or Overseas. The policy will provide protection over emergency medical expenses, cancellation and curtailment, personal liability, personal accident and more. Find out more about our Cycling Travel Insurance.