A recent report carried out by World Travel Market Global Trends showed that cycling holidays are growing at the expense of golfing breaks. According to the report, golf's target market – affluent middle-aged males, are ditching the golf clubs and moving towards cycling as their preferred leisure activity.
Many who previously chose to spend a week on the fairways are now choosing to spend the week in the saddle. However, if you're someone that likes both sports then it is possible to have a holiday where you can combine the two.
I'm a keen cyclist, whilst my partner is a golfing enthusiast, so for many years we have visited resorts that offer both good golfing facilities and decent cycling routes. In this blog I suggest some destinations for a cyclo-golf trip, all of which have been tested out by myself and my golfing partner!
Best for convenience – La Manga
La Manga resort, near Murcia-once famous for attracting golfers and professional footballers is now also marketing its self as a cycling destination with an integrated range of services for cycling and triathlon, including a number of training days and organised camps. La Manga is an enclosed resort which means that everything is on your doorstep. You don't have to go outside the resort for either golfing or bike hire – meaning there is more time for fun. The onsite bike-hire shop, Biking La Manga, rent high quality road and mountain bikes and there are regular organised group rides so you don't have to rely on your GPS! Whilst the terrain isn't as challenging or as scenic as the nearby Costa Blanca, the Portman hills will test your legs and you can have easier days on the flat costal roads and the Mar Menor. Former World Road Champion Valverde is a local to Murcia and is often spotted training in the area.
In November 2014, La Manga Golf Resort was crowned Spain's best golf hotel at the World Golf Awards. The resort is home to three Championship standard 18 hole- golf courses each offering a different challenge. The North course is probably the easiest of the three and is ideal for mid to high handicappers. The tree lined West course presents a real challenge for mid to low handicap players, whilst the South course can prove to be a considerable test with its strategically positioned water hazards! All courses are beautifully maintained, with good practice facilities and as they are located close to each other La Manga offers a very convenient one-site golfing holiday.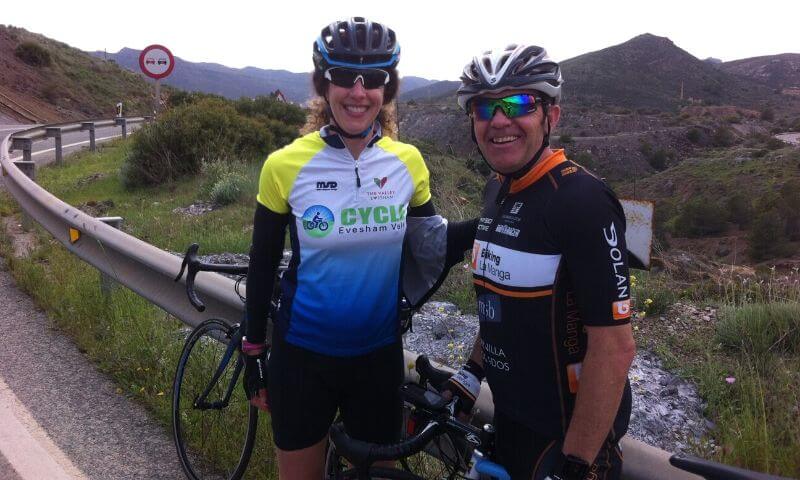 There are two hotels on site, a variety of restaurants, 28 tennis courts, a 25m indoor pool, gym and a range of fitness classes. For post training recovery there is a luxury spa for an additional charge. An on call complimentary shuttle bus is available to transport you around the resort which negates the need to hire a car.
Best for luxury – Quinta do Lago
If money is no object then Quinta do Lago is a fantastic choice for a cyclo-golf holiday. A gated community and golf resort in Almancil, in the Algarve region of southern Portugal, Quinta do Lago is located just 15 minutes from Faro Airport. It comprises one of the three corners of the 'Golden Triangle' of the Algarve's most affluent communities and some of the villas within the complex can be worth over 14million Euros! The community is made up of real estate, golf courses, leisure facilities, hotels, shops and restaurants, nestled on the shores of the Mediterranean. You can book a bed and breakfast package holiday to stay in one of the hotels via British tour operators but if you want to use any of the facilities or eat in the restaurants, you will have to pay extra and it isn't cheap! Also unlike at La Manga there isn't a shuttle bus service around the resort so to get anywhere you will need to book a hire car.
The leisure facilities are on what is called The Campus and that is where you will find the bike hire shop as well as a gym, tennis and padel courts and a two lane outdoor 25m swimming pool. You will have to pay extra for all these facilities via a day pass costing 30 Euros! The Bike Shed offers cycling holidays, road and mountain hire bikes and group rides, which even if you hire a bike you will have to pay to ride with! There are variety of scenic routes within easy reach, offering a mixture of costal and hilly rides. It takes a while to reach the quieter roads of the inland villages, so it's worth paying to go on a group ride on your first outing to get your bearings.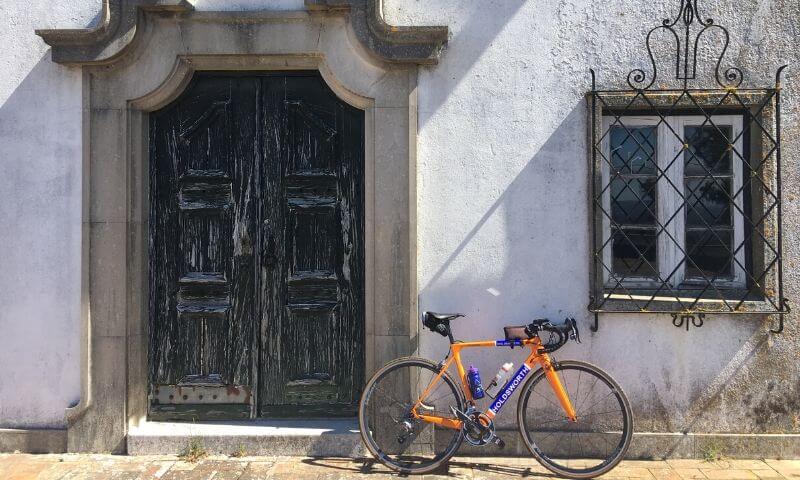 The resort has three championship golf courses, the North, South and Laranjal, which are all par 72. It has been home to the Portuguese Open many times and the courses have won a multitude of accolades, including three awards in 2019. There are also plenty of other top class courses close by, which are run independent of the complex. The courses are immaculate, well maintained and with excellent practice facilities. They are the most expensive courses of the ones listed in this blog but definitely offer a luxury experience.
Best for value for money – Benidorm
When the temperature plummets in the UK, Benidorm and the surrounding areas in the Costa Blanca become a hot-spot for professional and amateur cyclists due the hilly terrain, quiet, well surfaced mountain roads and winter temperatures in the high teens. The Marina Mountains behind Benidorm are great for cycling especially practising climbing and descending, with plenty of climbs of over 1,000 meters, whilst the stunning costal roads are ideal for easier days.
There are only two golf courses in Benidorm, both part of the Meliá Villaitana complex; the Levante (par 72) course and the smaller, but no easier, Poniente (par 62). Both were designed by Jack Nicklaus and offer amazing views of the coast and mountains. They offer a good variety of holes and are usually in great condition. Whilst they aren't in the same luxury category as the courses at La Manga or Quinta do Lago, they are still well looked after, have good practice facilities and offer a challenge to all abilities. Outside of Benidorm are Altea Golf, Alicante Golf, Alenda, Bonalba and Font de Llop all within 40 minutes' drive.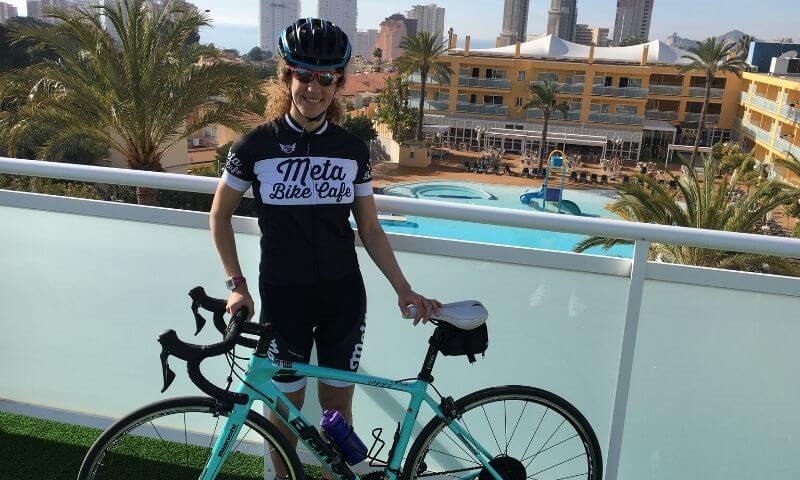 As Benidorm is a popular holiday destination there are lots of cheap flights to Alicante airport just 45 minutes away. There is also plenty of cheap accommodation, especially in the winter, when it's quiet and supply exceeds demand. This is my favourite cycling destination, which I visit once a year. I always stay at the bike friendly Apartotel Terralta, Benidorm and hire a bike from Ciclo Costa Blanca.
Best for sun – Canaries
The best chance of getting summer sun all year around is with a trip to the Canaries. All the Islands have spotted the market for golf and cycling holidays but the two best known sports destinations are Lanzarote and Tenerife. Lanzarote benefits from well surfaced quiet roads but there are only two golf courses; Costa Teguise Golf and Lanzarote Golf, both 18 hole. Bear in mind that Lanzarote is famous for being windy, so the golf can be testing! The sports complex of La Santa is a popular destination for cyclists and triathletes, offering three 50m outdoor pools, running track, water sports and daily half-day bike hire, all included in the price of your stay.
Tenerife has lots of golf courses but less decent cycling routes. Of course the fact that Team Sky, now INEOS, use Mount Teide as a winter training base, due to the altitude, has drawn the crowds of cyclists but for variety Tenerife isn't the place to go for a cycling holiday. Once you have ridden 30 miles uphill to the summit of Teide and back down again to sea level you don't really want to do it again and the costal roads are extremely busy. Also because Mount Teide is in the middle of the Island it's not really possible to criss-cross the island by bike to explore the other side. The main tourist resorts are either Playa de Las Américas and Los Cristianos, where you can hire a bike from Bike Point Tenerife and the nearest golf course is Golf Las Américas. The 18 hole, par 72 course, billed as Tenerife's best course, has great costal views, is excellently maintained and has been host to a number of important Spanish Championships.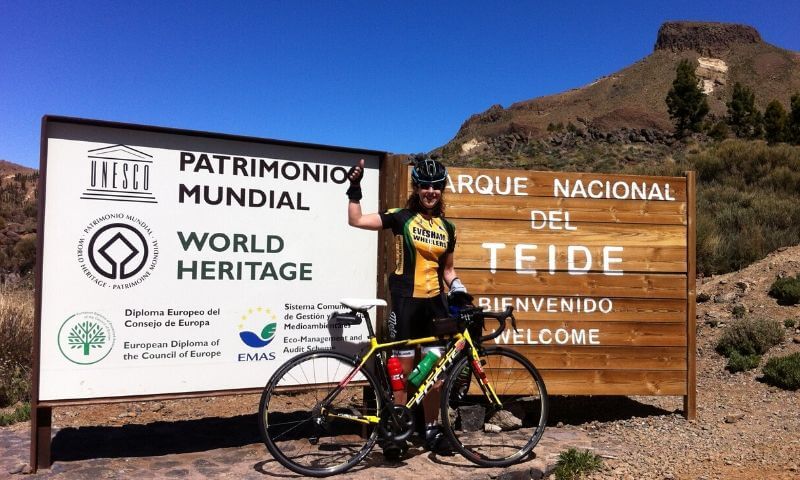 Both golfers and cyclists are looking for destinations that are easy to reach and offer plenty of hours of sunshine, even in the winter and so often a resort that is good for one pursuit is also good for the other. With companies seeing the potential of the fast growing cycling market it's now easy to hire a bike in many golfing destinations and so fairly easy to have a cyclo-golf holiday. Although some of the destinations covered in this blog aren't perfect for cycling, there is certainly enough variety in the terrain to keep you busy for a week or fortnight stay. If you did want to do an individual pursuit holiday then in my opinion the best location for cycling is the Costa Blanca and the best all round golfing experience is at La Manga. Of course wherever you go, make sure your sports travel insurance covers you for your choice of activity. SportsCover Direct offers a range of insurance options such as Cycling Travel Insurance and Golf Insurance so make sure you're covered!
About the Author:
Helen is the current overall British Quadrathlon Champion and British Quadrathlon Trophy Series winner. She is also the World Cup Series winner and the World Quadrathlon Champion in both sprint and middle distance in her age group. Before turning to quadrathlon, Helen was age group World and European Duathlon champion and European Triathlon champion. In 2015 she was part of the One Day Ahead team, which raised £1m for Cure Leukaemia by riding the entire route of the Tour de France one day ahead of the pros. You can follow her on Twitter via @helengoth