With the festive season fast approaching, it's time to get thinking about the office or team Christmas party. Christmas is a busy time for everyone so setting the date for your event as soon as possible is important. Typically the last three Thursdays before Christmas are the busiest for corporate events and this year they fall on 6th, 13th & 20th December.
Knowing your budget is another important factor in deciding what and where to go for your office do. Increasingly companies are looking for different ways to entertain their work force during the festive period, hosting a memorable team building event that helps to inspire and motivate their team.
To really leave the world of work behind then there is no better solution than the great outdoors! Clay pigeon shooting provides an adrenaline filled, exciting, daytime alternative to the standard boozy night out and is suitable for complete novices as well as those experienced at clay pigeon or game shooting.
Be it a small private event or a larger one, clay pigeon shooting grounds can cater accordingly. Larger parties may be able to take over a shooting ground exclusively and truly tailor their event. For smaller groups, opting for an 'off the shelf' advertised package at the venue might be the easier and cheaper solution.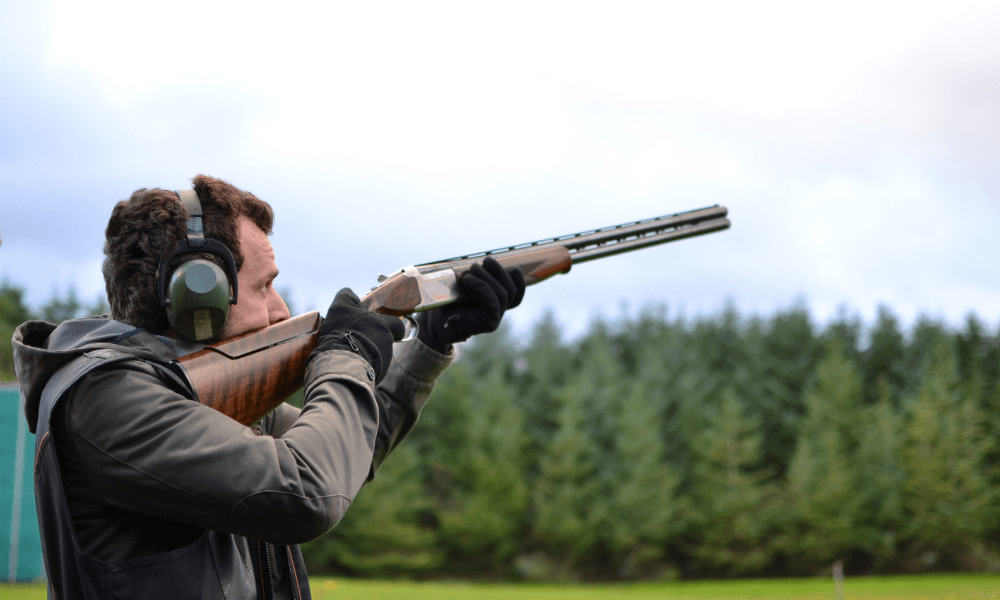 Most clay pigeon shooting grounds will have a seasonal Christmas offer that runs throughout November and December and sometimes into January for those who left it too late to organise their work party.
A typical Christmas clay pigeon shooting event would involve two hours of shooting, top and tailed with refreshments such as bacon butties on arrival (or turkey baps!) and mulled wine and mince pies once shooting has finished. The two hours of clay pigeon shooting is usually split up as one hour of shooting tuition and instruction followed by an hour of competition for everyone to rally behind their teams.
Always check what is included in the price; typically it should be gun hire, tuition, safety equipment, 80-100 cartridges and clays. Everyone needs to have fun so ask the shooting ground to prepare a variety of targets to suit everyone from complete novices through to the more experienced shot.
Clay pigeon shooting is not as formal as driven game shooting, so there is no dress code to adhere to. This makes it easy for everyone in the office. Wearing casual clothes that will be comfortable for a couple of hours outdoors is all that is required. You should make sure you dress for the weather though. At Christmas time it is likely to be cold or wet, so layering up accordingly and taking a warm waterproof coat is sensible.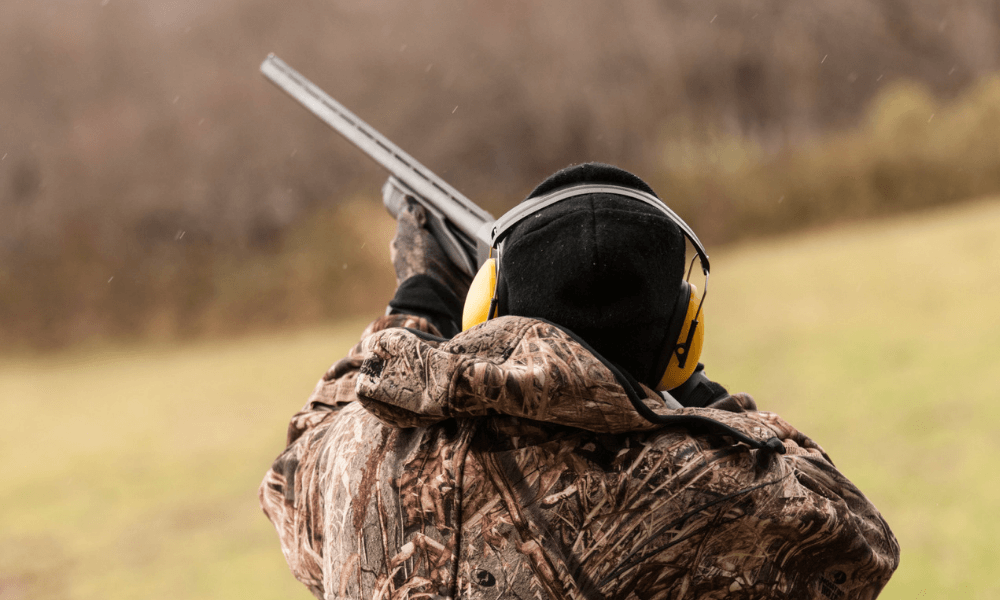 Most shooting grounds have gravel paths but during the winter months, there may be some mud, puddles and wet grass. Footwear such as wellies, walking boots or trainers are ideal for walking around in and allowing a person to stand steadily while taking a shot.
Ensuring everyone's safety is paramount and the clay pigeon shooting ground that you book with will take the lead on this. On arrival everyone should be given foam earplugs to safeguard their hearing from the noise of the gun shots; eye protectors and baseball cap to protect them from any falling fragments of clays. Qualified instructors should provide expert supervision during your event ensuring that you and your team know how to load and fire a gun safely.
The shooting ground should have public liability in place for group bookings, but if you enjoy your visit enough that you become a regular visitor, taking out your own Shooting Insurance is advisable.