With it's idyllic beaches, turquoise waters and stunning scenery, it's little wonder that the Caribbean is seen as the ultimate luxury destination. However, while the area has often been regarded as an exclusive playground for the rich and famous, wider tourism and a growing number of visitors presents it as a holiday destination in reach for many.
And with 700 different islands marking their own piece of paradise, sailing the Caribbean is the perfect way to enjoy the region. Whether it's on your own boat or yacht, or whether you charter a vessel to explore the seas over a period of weeks, there's something for everyone.
If you're planning a Caribbean sailing adventure anytime soon, here are our top tips:
1. Do your research
Depending on the time you have to spare, there are untold variations you can make to your adventure on the seas. From different countries, lifestyles to vessel types to wildly varying mooring costs.
Spend some time planning a rough route, highlighting what you would like to see and putting together a budget for your trip. Don't be too stuck to a schedule, but have a good idea about what you are getting involved in.
Are there any festivals, public holidays or special events going on in certain countries while you're away? Maybe you could time it to drop in to one of these events while you're away. The Caribbean is a massive area, and sailing it's seas is no minor undertaking, so having a good plan is always worthwhile.
2. Think about lesser-visited destinations
The Caribbean is made up of 13 different sovereign states and 17 dependant territories, all screaming for your attention. However, they are also vying for the attention of the millions of other visitors drawn to the region every year. That's why it might pay to focus on the lesser known and visited nations located in the area.
Montserrat, for example, according to Caribbean Today had the least overnight visitors of all. Just 3,808 tourists stopped overnight on the island located Lesser Antilles in 2017. Compare that to the 528,000 that visited Saint Maarten (an even smaller area) and you can see that you'll almost have the place to yourself. Choose Montserrat and you can enjoy the lush forests of the 'Emerald Isle of Caribbean' and explore the eerie, Pompeii-esque capital of Plymouth, which was almost totally destroyed by an eruption of the 1995 eruption of the Soufrière Hills volcano.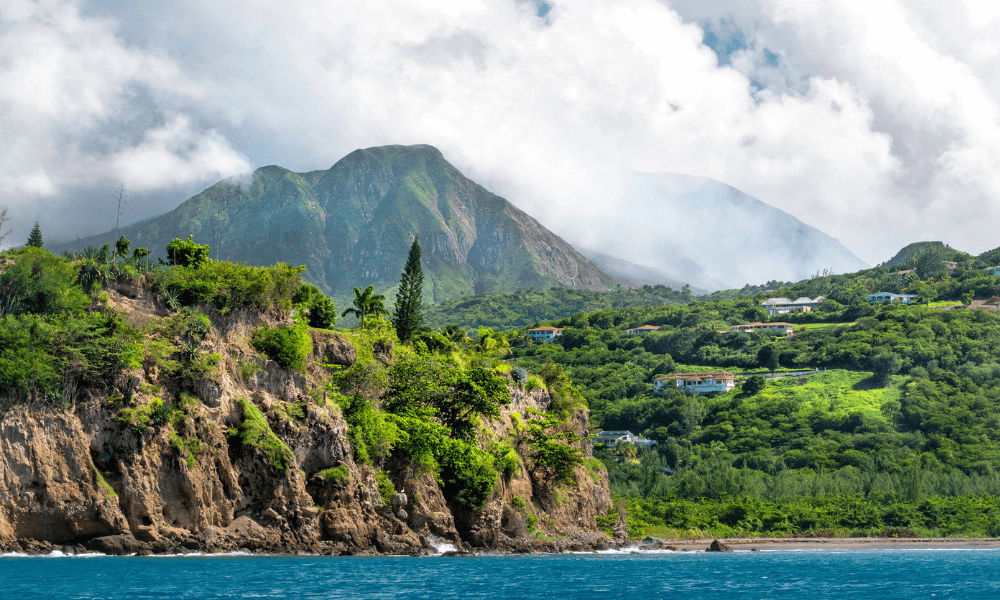 Want deserted beaches? Grenada could be the ticket. Less than a quarter of the number of visitors set up dock here compared to (relatively) near neighbour Barbados in 2017. They're clearly missing a trick with the glistening sands of Grand Anse Beach enough to draw anyone in.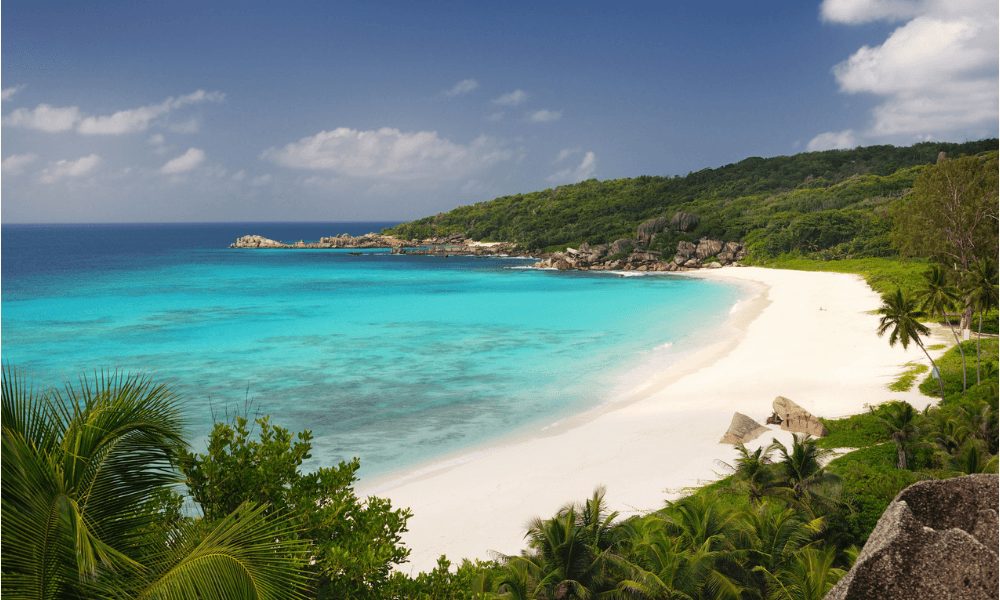 3. Shop around
When choosing the vessel you spend your trip on there is as much choice as there is for destinations. If you don't have your own yacht you'll need to decide on whether you want to rent a boat and sail it yourself, or if you'd prefer to have a skipper come along and allow you to fully relax on your trip.
If it's the former, it could be worth taking a look at sites such as Click & Boat, dubbed the 'Airbnb of the Seas', the platform allows vessel owners to list their boats for others to hire. Choose whether you want a catamaran, a motor boat or something else, select your budget and away you go.
Of course, there are other options available, so do your research and find the vessel that is right for your at the right price.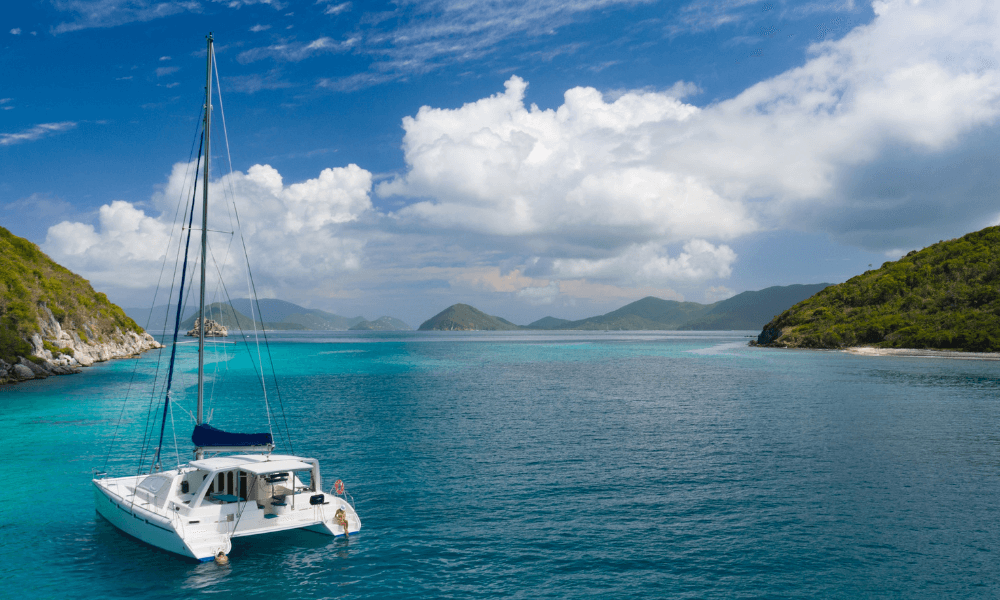 4. Pack well
This one should be pretty obvious, but make sure you have with you plenty of essential supplies. If someone were to become unwell, or injure themselves whilst sailing between islands it can be tricky to get supplies to you in the middle of the Caribbean Sea.
That goes for food and drink too. Ensure you have enough sustenance on board to ensure none of the crew go hungry, if you are forced to spend an extended period on board. And remember, although when you moor up at your next destination, there's no guarantee that even then will you find what you are looking for.
5. Avoid the cruise ship masses
The days when gargantuan cruise liners dock at their next port of call have been dubbed 'Bank Days'. With thousands of tourists piling off the ship, with sometimes little more than a few hours to explore the island, the local businesses and commerce have a short window of time to make what cash they can.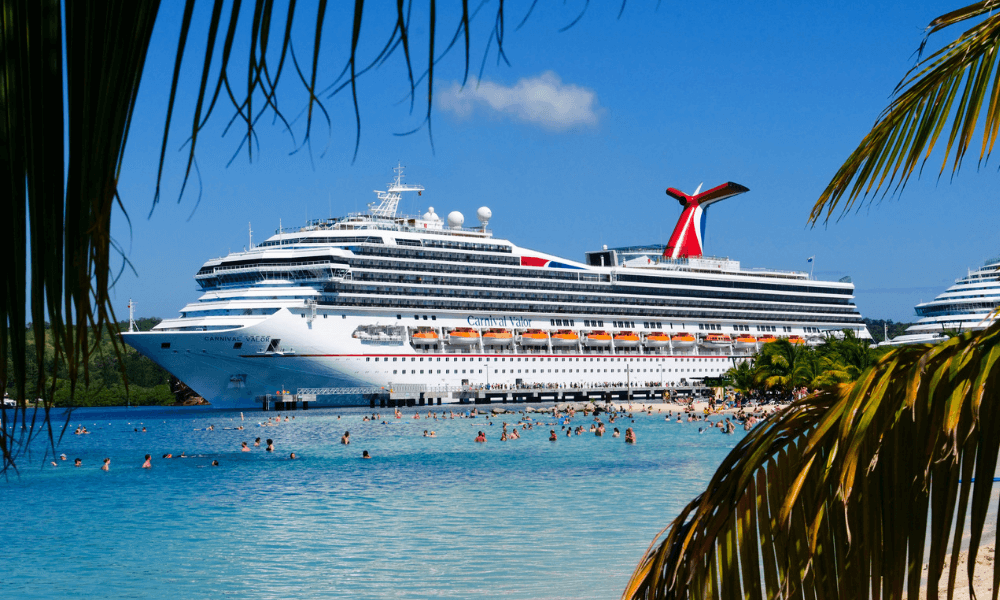 Of course, this is understandable on their part. However, time it right so you don't step off your vessel at the same time as the latest Cunard cruise rocks into town and you can save plenty of cash.
6. Broaden your horizons
The immediate mental picture brought up when planning a few weeks sailing the Caribbean for most of us will be of a tropical paradise with golden sands that are lapped by the clearest of sea waters.
Of course, it makes complete sense to make the most of the Caribbean's charm, but there is so much to the region than that. A diverse landscape, with lesser known sites and attractions should be treated with equal interest.
The Boiling Lake atop a mountain in Dominica, which bubbles away thanks to a direct link to the molten subsurface of the Earth, the graffiti-covered tanks on Puerto Rico's Flamenco Beach used as target practice by the US military in the second world war are just two of the more obscure attractions.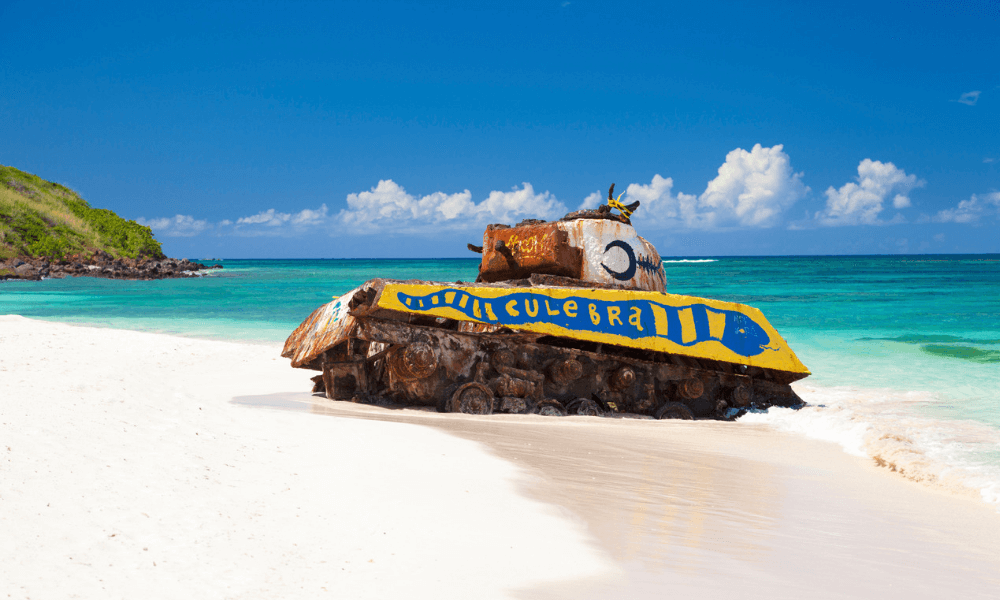 7. Eat and drink like a local
Why would you spend your time travelling across the Atlantic and then sailing the high seas only to just consume home comforts. Not only is that an unusual attitude to take, but it will also end up costing you more money in the long run.
Tuck into key lime pie, jerk chicken and a countless supply of fresh seafood and your culinary experience will be second to none. And with the Caribbean being the home of rum, there's no excuse needed to swap your usual bottle of imported lager for a freshly produced mojito!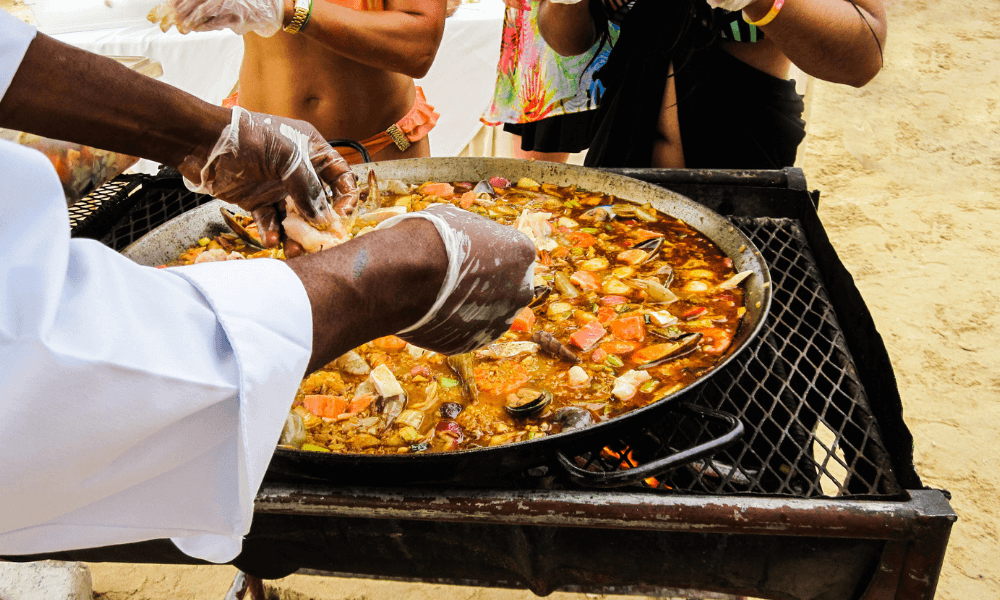 8. Be flexible
One drawback of travelling by sea is that sometimes you can't always go where you want to go easily. The weather and sea conditions can play a major part in deciding your route. Obviously it's not wise to go on a voyage during the hurricane season that runs June to December. However, even outside of these times rough seas can prove problematic.
But this doesn't have to be a major headache. Simply embrace the slow pace of the Caribbean islands and go with the flow. Spend an extra day with the locals getting to know your temporary base, explore more of the island, and generally use this delay as another reason to find new things to enjoy.
9. Take your time
On a similar vein, there is no need to rush. For the majority  of people there is no way of seeing everything the Caribbean offers in one trip. Therefore it makes no sense to try and rush between islands ticking each one off so you can say you have 'done it'.
Instead, focus on a particular area, whether its sailing around the Leeward Islands including Anguilla, Guadeloupe and Saint Kitts and Nevis or exploring more of the hustle and bustle of Cuba and Puerto Rico.
Exploring the islands in your own time will only make your Caribbean sailing experience more pleasant. There's always another time to see some of the places you missed.
10. Cover all eventualities
It's unlikely that everything will go exactly to plan on your trip. But if things were to go really wrong it's vital you have adequate protection in place. If you were to fall seriously ill either on one of the smaller Caribbean islands with little emergency medical care, or out on the seas, you may require medical evacuation.
This comes at a significant cost. Without sailing insurance in place, that cost falls squarely on your shoulders, and it is rarely a minimal amount. Emergency evacuation via air ambulance and the subsequent medical treatment can often run into the thousands, and sometimes tens-of-thousands of pounds.
When your trip is planned and you know where you are going and for how, make sure you protect your interests and your adventure sailing the Caribbean.