Whether you are trying to reach the summit of Everest or are up for a walking holiday challenge, there is something to suit all abilities and budgets in our top 10 trekking challenges for 2020. Just remember that all challenges will present some degree of risk,  so it is important to have trekking insurance in place before you get on the plane. 
1. Summit
There are summits that might be on everyone's bucket lists. Snowdon or Ben Nevis are the most obvious ones in the UK, whilst Everest or Kilimanjaro for those who are looking for the ultimate challenge. Whatever your goals, there are peaks to suit everyone. Packages are available for trekking holidays to include a summit or some will even include more than one (well you might as well explore a few while you are up there!). The Tour du Mont Blanc is an iconic tour enabling you to take in France, Italy and Switzerland all in one walking holiday! The Monta Rosa peaks in Italy offer a great opportunity to reach heights of 7400 meters, as long as the weather conditions allow.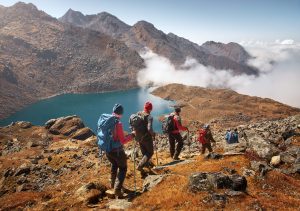 2. Coastal
If a coastal route is your preference, then there are plenty of locations to choose from. The Amalfi coast of Italy offers beautiful scenery and the opportunity to explore Naples and Pompeii. Other destinations include Portugal's coastline, the Greek Islands or The Garden Trail in South Africa. So, if you have a country that you would like to explore more of, then why not pick a coastal route and experience some stunning scenery along the way?
3. Winter
Winter conditions can present many challenges when it comes to trekking with low temperatures and icy conditions. So, if you are a more experienced walker then a winter trek might be the perfect challenge for you. Plus, winter conditions can dramatically transform a landscape making the experience even greater. Popular destinations include Finland and Norway, Russia, Canada and Austria. Packages can include activities such as seeing the Northern Lights in Finland, winter saunas, husky sledding and Snowshoeing. You can get more ideas from our blog Five Locations For Your Next Winter Walk.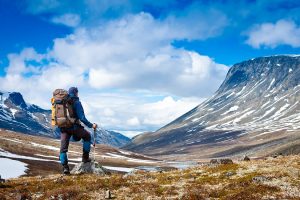 4. Experience
Maybe you are looking for a once in a lifetime experience from your trekking challenge? There are plenty of opportunities in 2020. The Northern Lights is a popular once in a lifetime experience or exploring key historical landmarks such as Machu Picchu or The Great Wall of China might be on your list. Look at key events that are taking place, for example, there will be a total solar eclipse in December and a trekking holiday in Argentina can offer you the best possible opportunity to experience this.
5. Safari
If you are keen to experience an African safari but also love trekking, then it is possible to combine them both in one holiday! A trip to Malawi could see you enjoy a trek to the summit of Mount Mulanje and then have a safari experience in Liwonde National Park and Lake Malawi. This is the holiday that really could provide it all – the chance to reach a summit, explore beautiful scenery and African animals in their natural environment. Don't forget your safari travel insurance before you set off.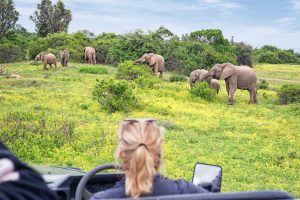 6. Challenge
If you are looking for the ultimate adventure holiday, then setting a challenge to complete might be the perfect answer. Considered to be Europe's most challenging long-distance trekking trail, the GR20 in Corsica offers hiking, ridge walking and scrambling on the sunny island of Corsica. Peaks reach 2500m and the route is a total of 180km of mostly mountainous terrain, perfect for the experienced walker. Or why not follow the route that the 2019 Comic Relief team did when they climbed Mount Kilimanjaro?
7. Traverse
If you are looking for a Traverse route then there are plenty available enabling you to explore Bolivia, Slovenia, Spain, Switzerland and even Tibet. With routes tackling high levels with views of some of the most stunning mountain ranges in the world, this can be a great way to experience distance and beautiful scenery.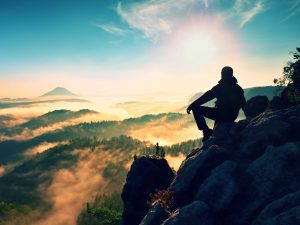 8. Culture
There are many packages available which enable you to mix a love of trekking with key cultural and historical monuments. You could explore the sites of Ancient Greece, follow the Inca Trail to Machu Picchu or walk the Great Wall of China. Combining a hiking challenge with key landmarks could provide an epic adventure to remember.
9. Desert
Desert treks can provide one of the most amazing ways to experience the stunning landscape that they have to offer. With trips available in Australia, Africa and Egypt you will not only see a different version of the country, but can combine some memorable experiences such as camel riding, boiling lava and salt-water lakes. Popular routes include Melbourne to Alice Springs, The Sahara and the Danakil Depression in Ethiopia – one of the driest and lowest regions on earth.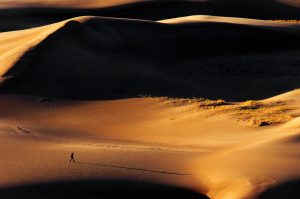 10. Jungle
A jungle adventure can be the perfect way to experience one of our most threatened landscapes on earth. Treks can take you deep into the jungle to explore the wildlife and scenery that it sustains. Some packages include a jungle trek alongside other experiences such as a summit climb, monasteries and waterfalls.
So, if you are looking for a trekking holiday there are plenty of destinations to choose from. Whether you are looking to complete a challenging trek or are set to cover a long distance across Europe, trekking insurance can cover you anywhere in the world for emergency medical expenses and repatriation in case you need to be rescued off a mountain. There are standard travel insurance benefits included as well as cover for your specific sport activities, so your policy can protect all aspects of your trip.