Just because the weather's got worse and the nights have drawn in doesn't mean you have to hang up your helmet until the spring. With some decent planning and some cheap flights, you can head for sunnier climes and enjoy a winter sun cycling holiday, whether you want a gentle pedal around, or want to maintain your fitness.
A trip abroad to cycle in the winter months can be a huge boost to your physical health (through mileage you wouldn't be able to get at home). It can also help your mental health as you get away from work, and the sunshine gives you a healthy dose of Vitamin D. And, if you're an older rider, warm-weather cycling can really help refresh your mind and body, and ensure the winter cold doesn't get into your joints.
This guide highlights our favourite winter sun cycling destinations, and the most important things to remember as you plan your next adventure.
Which destinations are best for winter sun cycling holidays?
In theory, just about anywhere with warm weather makes for a good cycling location in the European winter. However, some destinations are better than others: ideally, you want a place with easy access, plentiful accommodation and leisure options, and short journeys to the best riding areas. That still leaves you plenty to choose from, but these are the four destinations we prefer:
Costa del Sol
For many cyclists, the Costa del Sol in southern Spain ticks every box: reliably warm weather, low traffic levels, testing mountain climbs near the coast, and plentiful access to accommodation and flights via Malaga airport. Plenty of cycle hire firms have sprung up, offering good-quality bikes and advice on which roads and mountain bike trails to try, helping make the Malaga region a popular winter cycling choice.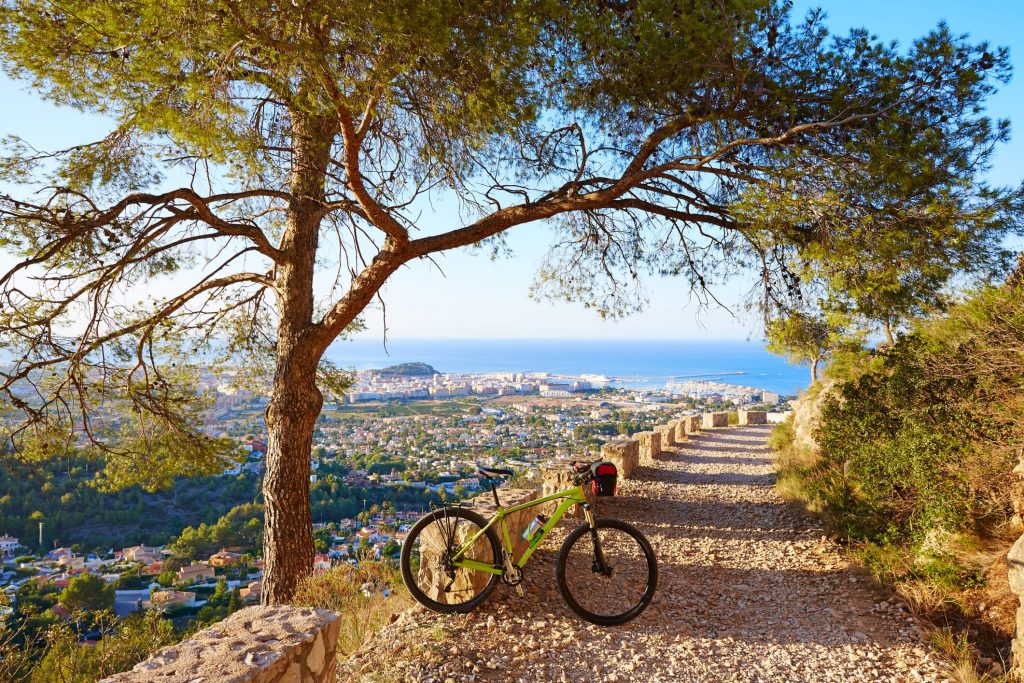 Canary Islands
The Canary Islands are generally even warmer than mainland Spain in the winter and are perfectly sized for tackling different rides day-by-day from a single base. Even though the flights from the UK take longer (generally four hours, whereas Malaga is 2.5), it's a go-to choice for many professional teams' pre-season training camps. If you stay on Tenerife, a ride up the Mount Teide volcano is a great chance to log a Strava time and compare yourself to the pros.
Algarve
Probably known more as a golfing getaway than a cycling retreat, the southern coast of Portugal is sufficiently off the beaten track to make for a unique winter bike adventure. Temperatures are generally in the mid to high teens: warm enough to be pleasant without you cooking yourself in the sun. It can be windy, so you'll get a good workout wherever you ride, but the relatively low accommodation and restaurant prices make it easy to refuel afterwards.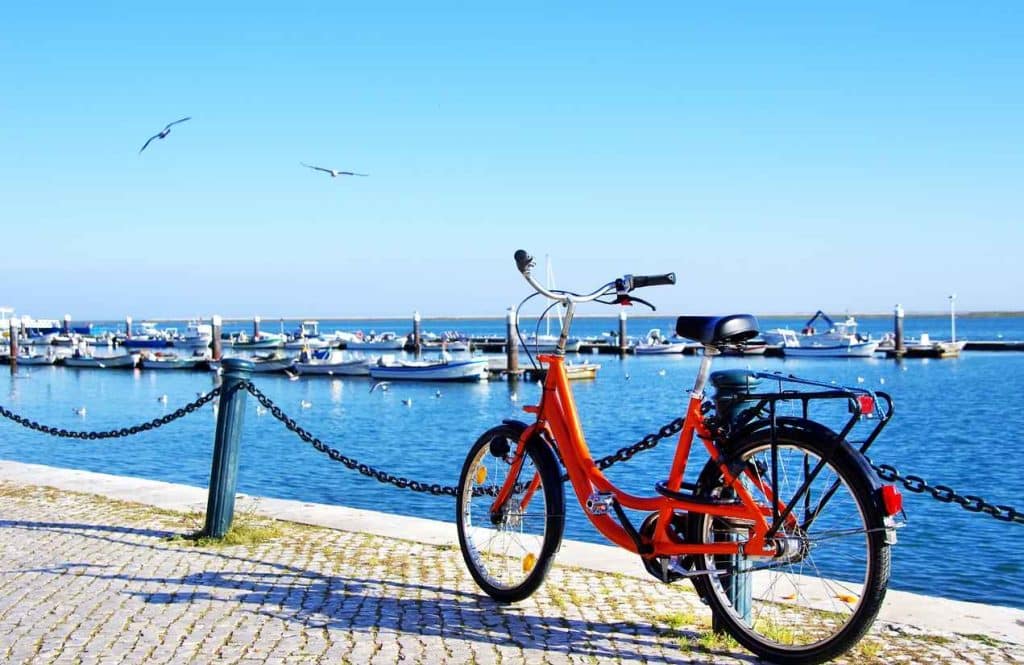 Israel
It's unlikely Israel would have sprung to mind as a cycling destination, but for mountain bikers in particular, it's a superb part of the world to visit when the summer heat has subsided. If you think it's all just desert, then think again: there are also forests, mountain trails and river valleys to explore, too. It's a fairly long flight from the UK, but the scenery and terrain make it well worth it once you get there.
Key considerations for winter sun cycling holidays
If you've got your group together and a destination in mind, then it's time to start planning your ideal trip. As you prepare your budgets and make your bookings, bear these four things in mind:
Make it a holiday
Even if you're cycling-mad, don't lose sight of the fact that you're travelling somewhere warm for a few days or so. Make sure you take up the opportunity for some rest and relaxation, with some time on the beach, or some excellent food and drink at the end of each day's riding. Most popular winter cycling destinations are year-round tourist destinations in their own right, giving you plenty of choice for things to do when you aren't in the saddle.
Research equipment and transport costs
When you're travelling for cycling, making your travel arrangements is a bit more complex than booking a cheap flight. You'll naturally have to carry your kit, helmet and other equipment as well as your regular clothes – and if you're taking your own bike in a bike box, that will normally attract a significant extra baggage charge. Make sure you factor these costs in when budgeting for your trip, and consider hiring bikes while you're out there as it can often work out cheaper than transporting your own.
Know what to do in an emergency
If an accident happens and you're in a remote location abroad, it can be difficult to know what to do in order to get help quickly. Before you go, research vital information such as emergency numbers, and points of contact that may be able to assist such as your accommodation or bike hire provider, or an insurer. We also strongly recommend travelling with a basic first aid kit that can help you address minor injuries while out riding.
Take out comprehensive insurance
You may well already have a European Health Insurance Card (EHIC), or its post-Brexit equivalent, the Global Health Insurance Card (GHIC). However, while these will cover you for some medical treatment if you suffer an injury, they don't cover everything: private medical care and repatriation expenses will cost extra. Additionally, any holiday comes with a risk of loss, theft or damage to your luggage or equipment. For both these reasons, good insurance cover is essential for any cycling trip.
Get cycling travel insurance with SportsCover Direct
Wherever you're planning on going for your cycling adventure this winter, SportsCover Direct can help you stay covered for the unforeseen. Our wide range of cycling insurance policy options are suitable for on-road and off-road riding alike, and are both competitively priced and available through flexible payment plans.
Encompassing medical expenses, repatriation, travel disruption compensation, cover for luggage and equipment damage, and much more, it's the best way to get peace of mind and ride with confidence. Learn more about our cycling insurance here.