The image that many tourists would have had of Ukraine in recent years probably won't have been a favourable one. Perhaps the immediate thoughts paint the picture of a bleak, post-Soviet, Eastern European nation still struggling to shake off the attention of 'Mother Russia'. But while tensions with the neighbours to the east may remain somewhat, a visit to Ukraine, and it's capital in particular, should not be discounted.
In fact, now could be the ideal time to forget those presumptions and make the three-and-a-half hour flight to Kiev. That is even easier to do than it used to be, with Ryanair launching a new route with five flights a week arriving from London Stansted.
Not only does the Irish airline's new foray to Eastern Europe add extra transportation options, it is also likely to bolster competition and drive airfares down even further. Those price drops have already started to happen, with a return flight to Kiev available most remaining weeks in 2018 for a bonkers price of less than £30.
ABOUT US
We have been providing specialist Sports Travel Insurance for over 25 years to UK citizens. Our comprehensive policy can protect you to take part in over 500 different sports and activities across the globe. Get an instant quote for Sports Travel Insurance online now! Some of our other products include Golf Insurance and Shooting Insurance.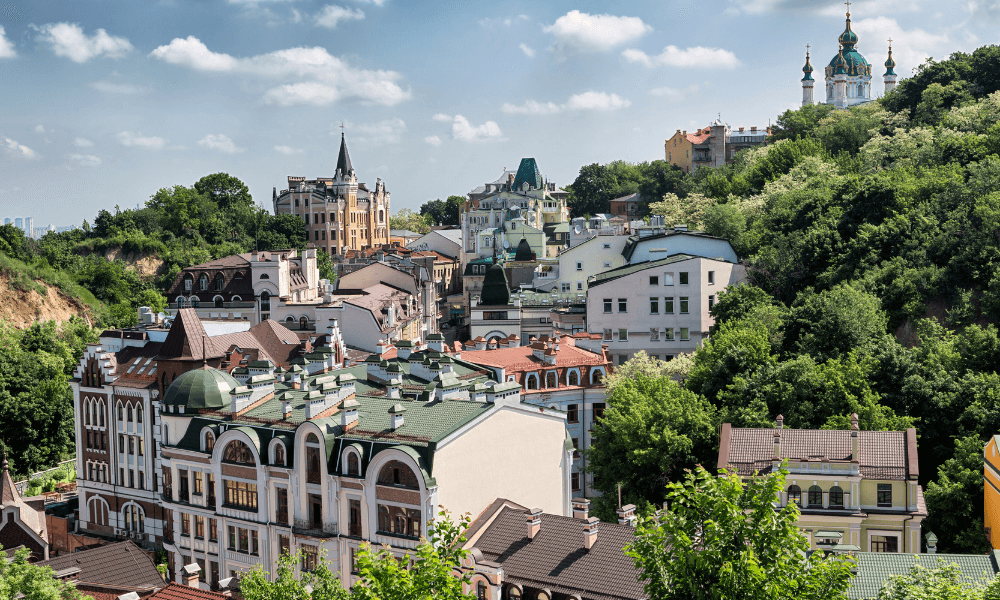 When you arrive in Kiev you won't be fighting with huge swathes of tourists as you might in other European capitals. Due to the continued dispute with Russia, which escalated into violence in 2014, tourist numbers to Ukraine have dropped from a high of 25 million in 2008 to just 14 million in 2017.
That being said, things are slightly on the up for the locals looking to boost their coffers from tourism. According to the head of the tourism department at the Kiev City State Administration: "This year we've reached the figure reported in 2013, the peak of the tourist season in Ukraine. Now we have more than 850,000 foreign tourists in the first half of 2018 against 660,000 tourists [over the same period] in 2013."
And while tourist numbers are getting towards the heady days of 2013, the Ukrainian currency is not. Back then £1 would have got visitors just 13.05 Hryvnia. Fast-forward five years and due to some dubious government spending, your Sterling will now pick you up a whopping 36 Ukranian Hryvnia.
So with more ways to get there, a very favourable exchange rate and less tourists to fight for space, it's looking like a great time to make Kiev your next trip destination. But what's there to do when you actually get there?
Though the sporting options might be a little thin on the ground, those seeking a fill of culture are in for a treat.
The incredible churches that stand proud in every Kiev district are a sight to behold. In particular the golden-domed monastery of St Michael, located on the western banks of the Dnieper River gets a strong mention. It's baby-blue walls contrasting with the bulging domes that are archetypal of many orthodox cathedrals in the region are actually a 2001 rebuild of the 1109 building that was torn down by the Soviets in 1937.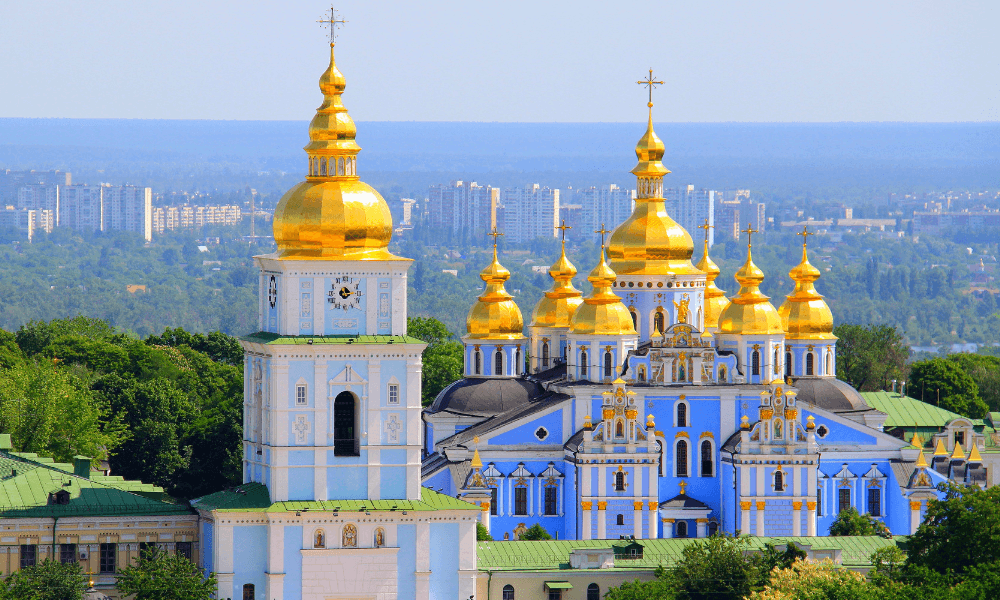 The star of the architectural show, however, is undoubtedly the Saint-Sophia Cathedral. Ukraine's first UNESCO World Heritage Site, and oldest standing church, is home to a plethora of grand frescoes and colourful mosaics dating back to the 11th century. For as little as 50 Hryvnia (£1.75) you can explore the cathedral grounds and enter the building itself to admire it's wonderful artwork.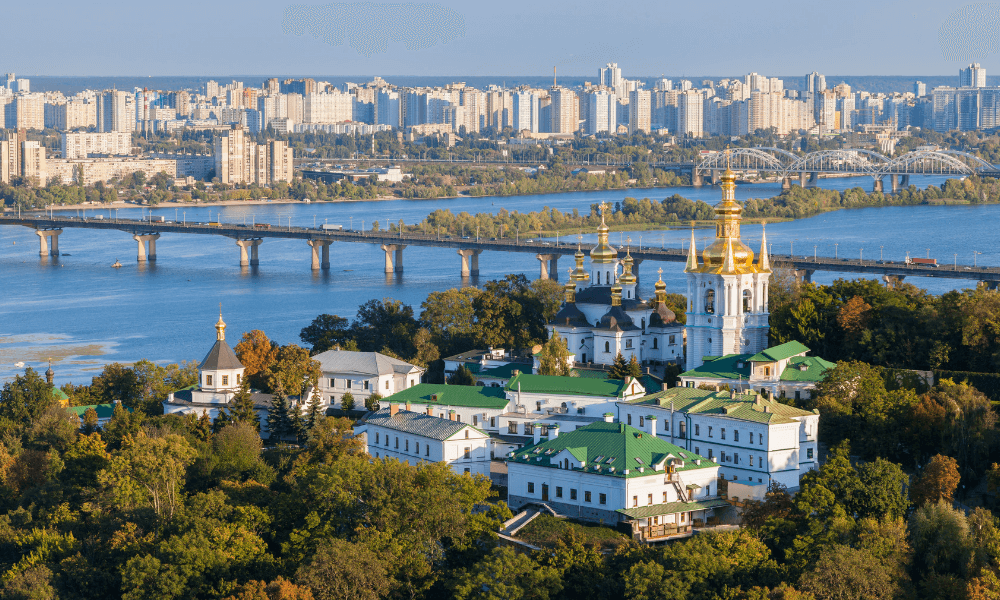 A visit to Kiev isn't just about the architecture though. For those who love the hustle and bustle of a local market, the Ukrainian capital throws up a treat. The Sunday flea market at Besarabsky, located off the city's main thoroughfare Khreshchatyk is the most well-known shopping experience in Kiev.
Predominantly a food market, visitors can sample the culinary staples of the Ukraine, from fish to dried fruit, to honey to caviar. Make sure you haggle though, to avoid paying over the odds for your dinner.
Elsewhere, a range of other markets are scattered across the city, selling everything from clothes to trinkets.
While the city of Kiev is a great place for a short break, arguably one of it's biggest draws is it's proximity to another city, one with a troubled past. Chernobyl's reputation as a 'dark tourism' attraction is growing, with over 50,000 people making the two hour journey from the capital to explore this abandoned nuclear disaster zone.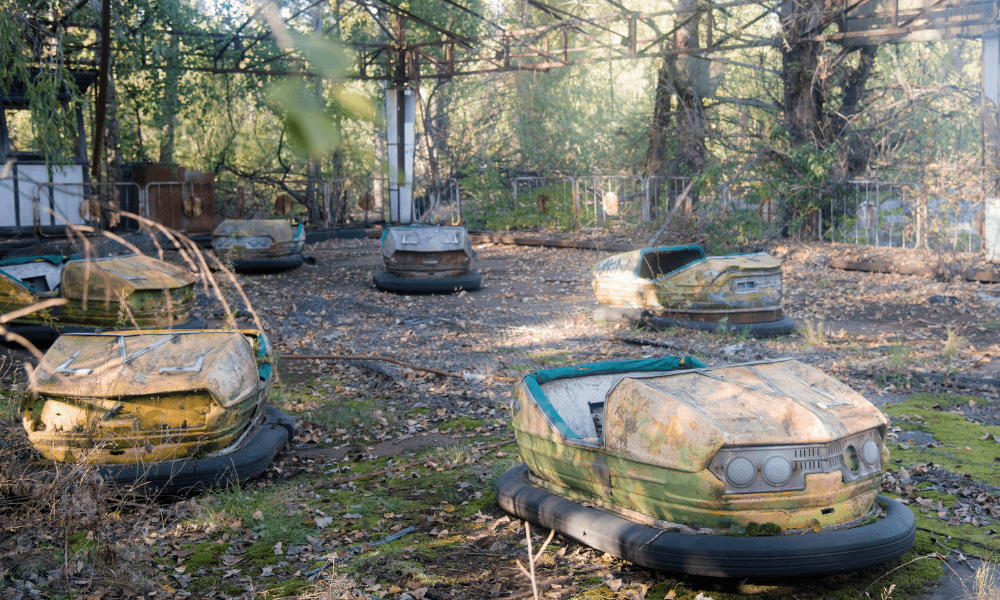 A 19 mile exclusion zone may exist around the power plant itself, but visitors still flock to the ghost-towns that make up the schools, homes and office buildings that were left in the grip of mother nature over 30 years ago. Although debate about the level of radiation visitors are exposed to continues, multiple guided tours still bring hundreds of visitors to the area every day.
So whether you are looking to admire pretty architecture, haggle to your heart's content or take in a spot of 'dark tourism', Kiev should be on your must-visit list. Throw in a very good exchange rate, more flight opportunities with declining fares and it looks like now is the time to visit Kiev.