The UK has plenty of Trail Running destinations on offer with picturesque runs that challenge you first and reward you with views second.
To provide some inspiration for your next running escape we have picked out the top 10 UK trail running destinations from the Coed-y-Brenin in Snowdonia to Edale Skyline in the Peak District.
1.Thames path
Length: 184 miles
Experience needed: Beginner
Terrain: Flat
Material: Tarmac/Gravel/Grass
The Thames path follows the River Thames from the source in the Cotswold to the Thames barrier in South-East London. The Thames path passes through the city of Oxford, the Chilterns and Windsor castle. The route is split up into 22 sections (found on thames-path.org.uk) allowing you to cover it all on different days or choosing local stretches of the route. The Thames Path 100 mile races along from central London to Oxford and it is set to take place in May 2021. More information can be found at www.centurionrunning.com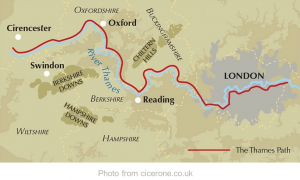 2.Edale Skyline, Peak District
Length: 20 miles
Experience needed: High
Terrain: Very Hilly
Material: Slabs/Grass
This challenging trail running route is popular for fell runners and hikers. It's a circular route in the Peak District with the main features being Edale rocks, Mam Tor and the ridge walk. The total ascent is 1399m for the complete loop. It is recommended to start at the top of Nags Head as there is a path out the north of Edale which takes you to the route. Edale train station and car park are only a short climb away from the route but this will add more miles to the route.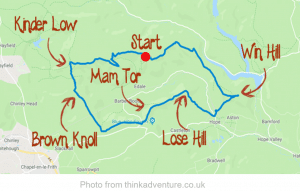 3.Ridgeway National Trail in Chilterns
Length: 87 miles
Experience needed: Beginner
Terrain: Undulating
Material: Grass/Dry ground
The ridgeway is Britain's oldest ancient trackway starting from Overton Hill (on the edge of the Marlborough downs) and finishing at Ivinghoe Beacon. The route passes through Sparsholt Firs, Goring and the Chiltern Hills. The terrain is flat and slightly undulating so it is a great place for new trail runners. The path has some very wide sections in the Chilterns, so it is easy to overtake even on the busier days. The path is split into 6 sections (see photo below) with the most challenging trail being at the end between Wendover and Ivinghoe Beacon.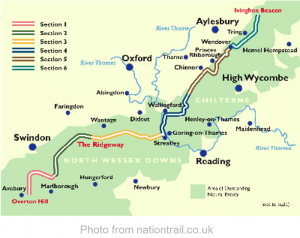 4.Pen-y-Ghent, Yorkshire Dales
Length: 7 miles up and down
Experience needed: High
Terrain: Rugged/Steep Climbs
Material: Stones/Grass/Gravel
This Yorkshire Dales Fell is the lowest of the Yorkshire's Three Peaks at 694m. However, it is said to be the hardest one to climb. A popular trail to get up this fell is from Horton, in Ribblesdale. The trail is very steep, and your legs will definitely start to feel it towards the end. The view at the top is spectacular should the weather be permitting. The land is very barren, and you would not want to get caught in a thunderstorm at the top as there won't be any places to hide. If you are climbing this fell, make sure you check the weather forecast and don't take any risks.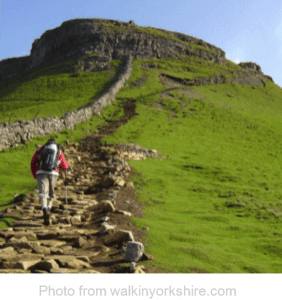 5.Coed-y-Brenin, Snowdonia
Length: 13.5 miles
Experience needed: All abilities
Terrain: Rugged/Steep Climbs/Forest
Material: Stones/Mud/Roots
The running trails in Coed-y-Brenin are man-made and are in the same forest as many bike routes. It is certainly a region of steep slopes and beauty in the heart of Snowdonia.There are four specific tracks for you to choose with the longest being the Half Marathon Trail with 727 metres of climb. A great place to go for all abilities of trail runners.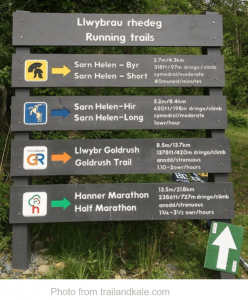 More details can be found on www.runcoedybrenin.com/trails/
6.The Dales way, West Yorkshire
Length: 79 miles
Experience needed: Medium
Terrain: Rugged/Steep Climbs/Forest
Material: Stones/Mud/Roots
The Dales Way connects Ilkley in west Yorkshire to Bowness-on-Windermere in Cumbria with an elevation of over 1500 metres. The path mostly follows the river and passes through the Yorkshire Dales. The Dales Way challenge event is run in August most years and covers the whole route over two days. This is certainly an event suited to more advanced trail runners. More information can be found on their website.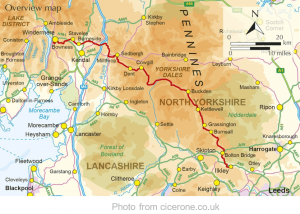 7.The South West Coast path
Length: 630 miles
Experience needed: All abilities
Terrain: Rugged/Steep Climbs/Undulating
Material: Slabs/Mud/Sand
The South West coast path is the UK's longest National Trail and footpath at 630 miles long. Running from Minehead in Somerset to Poole Harbour in Dorset and passing through two World heritage sites: the Jurassic coast and Cornwall and West Devon Mining Landscape. The total height climbed, around the whole path, is 35,031m which certainly makes it a good place for trail runners to train and race.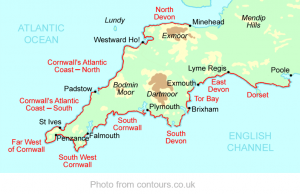 8.Hadrian's Wall Path
Length: 84 miles
Experience needed: All abilities
Terrain: Undulating/Moorland
Material: Grass/Stone/Mud
This trail stretches coast to coast across England from Wallsend in Newcastle upon Tyne, to Bowness-on-Solway in Cumbria. The path follows the Hadrian's Wall UNESCO World Heritage site. The 23-mile section between Chollerford and Birdoswalds has lots of short climbs and descents which makes it the hardest section of the path. The trail can become very slippery and muddy in winter, so it is recommended to tackle it in favourable weather conditions.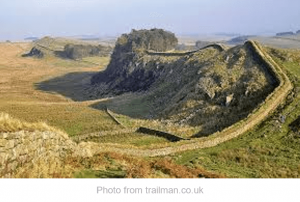 9.West Highland Way,
Length: 95 miles
Experience needed: Medium
Terrain: Hills/Moorland
Material: Grass/Rocky
One of Scotland's most prestigious trail running races covers the whole of the West Highland Way. It runs from Milngavie, near Glasgow to Fort William, near Ben Nevis. The fastest runners do the three and a half back to back marathons, in less than fifteen hours. The route involves some challenging terrain and often some muddy conditions on the hills, so it is worthwhile to do some training before you embark on the trip.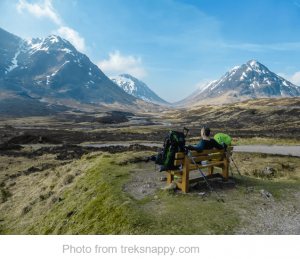 10.Causeway Coast Way, Northern Island
Length: 33 miles
Experience needed: Medium
Terrain: Undulating terrain with steep climbs
Material: Gravel/Wooden Planks/Rocky/Sand
The trail goes from Portstewart to Ballycastle passing through the World heritage site of Giant's Causeway. This stunning route takes you along Northern Ireland's most interesting coastline with numerous historic and natural landmarks. A common challenge is to complete the whole trail in one day, but this requires high levels of experience.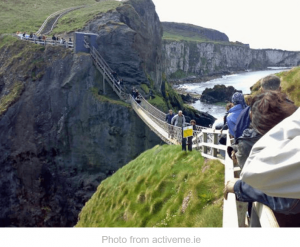 We at SportsCover Direct have been providing tailored Sports Travel Insurance policies including Running Insurance for over 25 years, and over that time protected more than 200,000 sports enthusiasts.