Golf remains a very popular pastime, with an estimated 4 million golfers in the UK. As a result, there are hundreds of gifts for golfers available. Whether you are looking for a practical or novelty gift, here is our guide to the perfect present.
About Us
We have been providing specialist Sports Travel Insurance for over 25 years to UK citizens. Our comprehensive policy can protect you to take part in over 500 different sports and activities across the globe. Get an instant quote for Sports Travel Insurance online now! Some of our other products include Golf Insurance and Cycling Insurance.
The Ultimate
If your budget is big enough then a new set of clubs is likely to be the perfect gift for any golfer. Choosing golf clubs is a very personal thing though so make sure that you find out what set they aspire to own. Maybe they have dropped a lot of hints!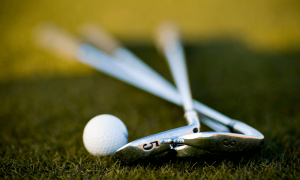 Fictional
A golf book is a great present idea for a golf fan who loves to read. There are plenty of autobiographies available, written by former golf champions, providing inspiration for any golfer.
Coaching
Maybe the golf fan in your life has an area of their golf that they would like to improve on? A private lesson or a series of lessons could be the best gift for providing them with the perfect opportunity to improve their skills.
Experience
There are plenty of packages available to purchase online which will provide a fantastic opportunity for any golf fan. Ranging from the chance to play on a championship golf course to a lesson with former PGA champion, this can be a very aspirational gift.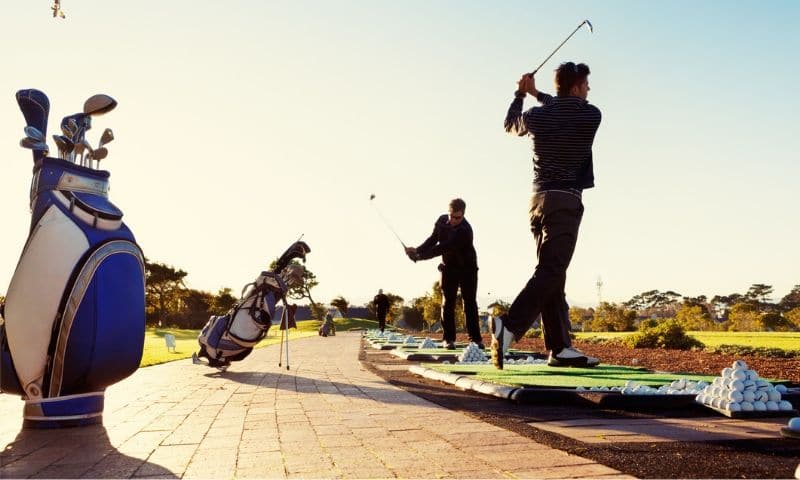 Useful
Although very simple, golf balls are a great present. Any golfer will tell you stories about how easily golf balls go missing on a course so these will never be unappreciated.
Personalised
There are plenty of novelty personalised golf gifts available. From golf balls and tees to socks and clothing. So, whether it's pants or a pint glass that you buy for them, this is a relatively inexpensive gift idea for any golfer.
Membership
If you know a golfer well enough then you probably know their favourite course. So why not buy them membership there for a year?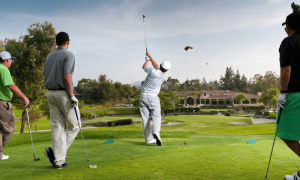 Golf Break
In a similar way to the experience gift, there are plenty of packages available offering golf as part of an overnight stay in a hotel. Maybe this is the perfect gift for golfing friends!
Technology
There are plenty of gadgets available to assist golfers while they play. One of these is a rangefinder which enables a player to point the device, which is equipped with a laser, across the course and it calculates the distance and terrain to the hole allowing the player to calculate the swing needed to reach it.
Accessory
If your budget doesn't stretch to a new set of clubs then maybe you can find the perfect accessory instead? There are lots of options available from covers to club cleaners which provides a kit suitable for cleaning mud from a golfers clubs whilst out on the course.
Environmentally friendly
Although very durable, plastic is fast becoming a material to be replaced by a more environmentally friendly alternative. There are companies that specialise in producing golf tees made from wood and some, such as Ocean Tee Golf will also donate a percentage of their profits to tackle plastic pollution.
Practical
Why not buy a golfer a practical present that they will benefit from? For example, a golf trolley with wheels that can cope with any terrain is surely a great present for any golfer who wants to avoid slipping and sliding across a wet golf course on a Sunday morning!
Clothing
The clothing that a golfer wears on the course is very important. The right clothes will keep them warm and dry and provide them with comfort which is essential if they are to master that swing. With a range of hats, gloves, socks and base layers available, a clothing gift provides a practical present to reflect their own style and personality.
Subscription
Why not buy a subscription to their favourite golf magazine? Golf Monthly, Today's Golfer, Golf World and Women and Golf are just a few titles available.
Voucher
It might seem the boring present option, but a voucher for their favourite golf shop might be the perfect gift, enabling them to select exactly what it is that they want or need.