Are you holidaying in the UK, this year? We have picked out the best spots the UK has to offer for the thrill seeker, adventurist or family including surfing, cycling, paragliding and rock climbing.
Kitesurfing & windsurfing in Cornwall
If money is no object then Cornwall is a fantastic choice with a range of luxury, 4 Star and 5 Star Hotels along the beaches for Surfing/Windsurfing/Diving/Jet Skiers looking for a break. And there is plenty of locations to choose from including Carlyon Bay, Hayle Towans, Gwithian Bay, Coverack, Par, Perranporth, Marazion, Rock and Daymer Bay.
You don't have to be an expert to kitesurf or windsurf, if you are just looking for something different then Cornwall is home to some of Britain's best schools and training academies ready and waiting to get you on the water.
The best thing about Cornwall is there are beach facing all directions and it's rarely more than 20 miles to the nearest one. Whatever the wind is doing, as long as it's doing something, there should be some great quality kite or windsurfing action to be had.
If you are planning to go on a kitesurfing and windsurfing holiday in the UK or abroad, don't forget to pack your Kitesurfing Travel Insurance and Windsurfing Travel Insurance.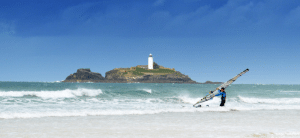 Sea kayaking in the Highlands
The Highlands is a paradise for paddlers, with many different types of kayaking and canoeing available. All you have to do is choose a vessel, grab a paddle, get your life jacket and decide where you would like to go.
You'll be able to explore coves and paddle alongside some local wildlife, all the while taking in the fresh sea air. You can choose to take sea kayaking trips throughout Scotland that vary from day trips to multi-day expeditions.
The top 5 spots for sea kayaking in the highlands are Vatersay to Mingulay, The Sound of Arisaig, Luskentyre to Taransay, Upper to Lower Loch Torridon & Loch Maree.
If you are planning to go on a sea kayaking holiday in the UK or abroad, don't forget to pack your Kayaking Insurance.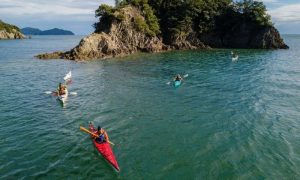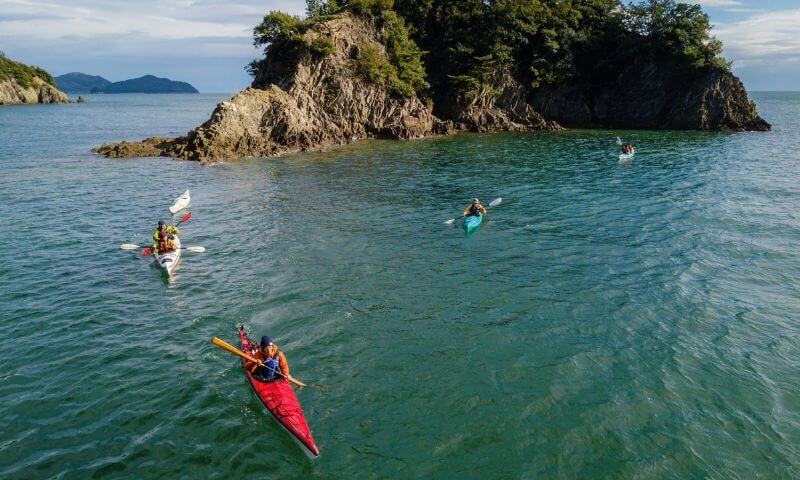 Kayaking, surfing, trail running Pembrokeshire
Pembrokeshire Coast, in the smallest of Welsh national park of all, where you can find the finest adrenaline-pumping experiences. Alternatively, if you are looking for a relaxing family adventure afloat in a canoe then Wales is the place to find it something to suit everyone.
And if you are planning to visit Pembrokeshire in August then you might even be lucky enough to see some seal pups along the coastline. Just don't forget to pack your Surfing Travel Insurance and Running Travel Insurance with you.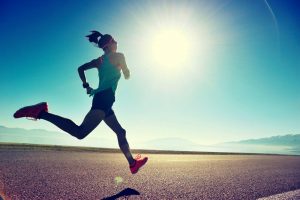 Hiking in Eastbourne and the South Downs
The Downs around Eastbourne are recognised for its natural beauty. The breath-taking 530 feet high cliffs of Beachy Head give stunning views over the Eastbourne and the English Channel.
Why not try hiking along the South Down's Way. The route stretches for 90 miles between Eastbourne and Winchester, taking in the stunning scenery. It is suitable for walkers, horse riders and mountain bikes.
If you are planning to go on a hiking holiday in the UK or abroad, don't forget to pack your Hiking Travel Insurance.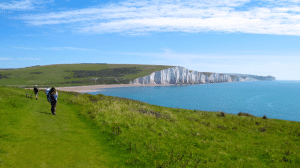 Rock climbing & Cycling in Snowdonia
If you are craving some adrenaline, then rock climbing and cycling is probably the best sport for you.
Whether choosing to Rock climbing on the Snowdonia's cliff faces; where the scenery is spectacular, also offering all kinds of climbing opportunities for both beginner and enthusiast, or skirting the base of the mountains and coasts, the road rides have an amazing array of views from the seaside to stunning dramatic peaks. Pen-y-Pass and Marchlyn Mawr (Electric Mountain) are some of the favourite cycling hotspots in Snowdonia.
Snowdonia really does have everything to suit your adrenaline needs.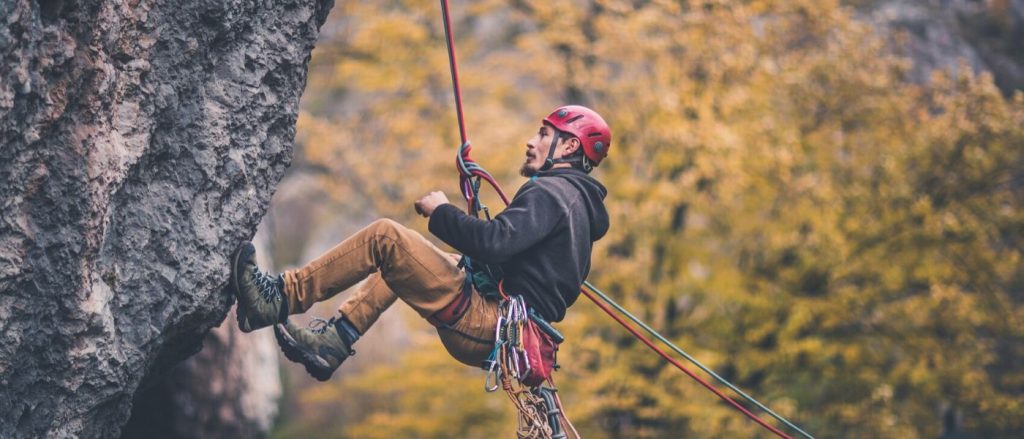 You don't need to travel abroad to be able to experience an adventure on your next holiday. So, whether you are keen to hike in Eastbourne or cycle through the Snowdonia mountains, there are UK destinations available for all adventurers.
If you are planning to go on a rock-climbing or cycling holiday in the UK or abroad, don't forget to pack your Rock-Climbing Travel Insurance and Cycling Travel Insurance.
Just remember that all sporting holidays will present some degree of risk,  so it is important to have a Sports Travel Insurance cover in place before you go on holiday, even in the UK
Find out more here why you still need Travel Insurance when holidaying in the UK.