With the unveiling of new kits and new sponsors and winter just about out of the way, this is the time of year when people begin to get excited about bike racing. For some of us, race season means planning where to watch the Giro or catch a glimpse of the Tour of Britain, a chance to cheer on our heroes and heroines. But for others, March brings with it a desire to see test your own fitness and how the winter training has gone.
If you've always been intrigued by the idea of racing, why not make 2017 the year that you take the plunge? Read on for my top tips for wannabe bike racers.
Practice group riding
Getting used to riding in close proximity to others is one of the most important things you can do to prepare for bike racing. Join your local cycle club's group rides and practice riding elbow to elbow as well as staying on the wheel of the rider in front.
Do some race specific fitness training
In the months leading up to your first race, add in some high intensity interval sessions that mimic the efforts required for racing.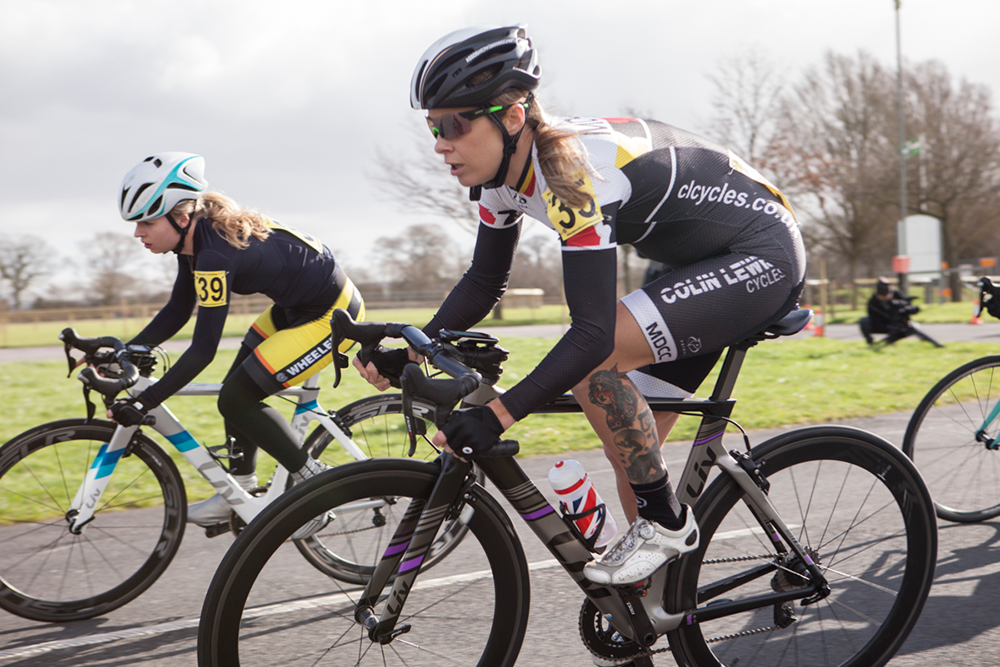 Brush up your skills
Being fit is merely a part of what makes a good racer. One thing it's worth working on ahead of your race is your bike handling. Practice cornering at speed and sprinting out of corners.
Enter a Cat 4 only race
All novice road racers begin as Cat 4s. By placing in races you win points and move up through the categories. Some races cater for a mix of categories but Cat 4 only races are… you guessed it… for Cat 4s only.
Have a recce
It's not always possible but if you can try and ride the route or course beforehand. If you're circuit racing, head to an open session before race day. If it's a Time Trial or Road Race, download the route data and ride the course a couple of times. Try to remember any turns and hills, look out for any potholes or bad sections of road and make a note of where the wind is likely to be coming from.
Prepare well for race day
Plan your race day schedule in advance so that you can just follow your own instructions without getting in a flap. For example:
11.00 Eat pre-race meal
14.00 Begin warm up. Drink one full bottle of water
14.30 Take gel
14.45 Get to start line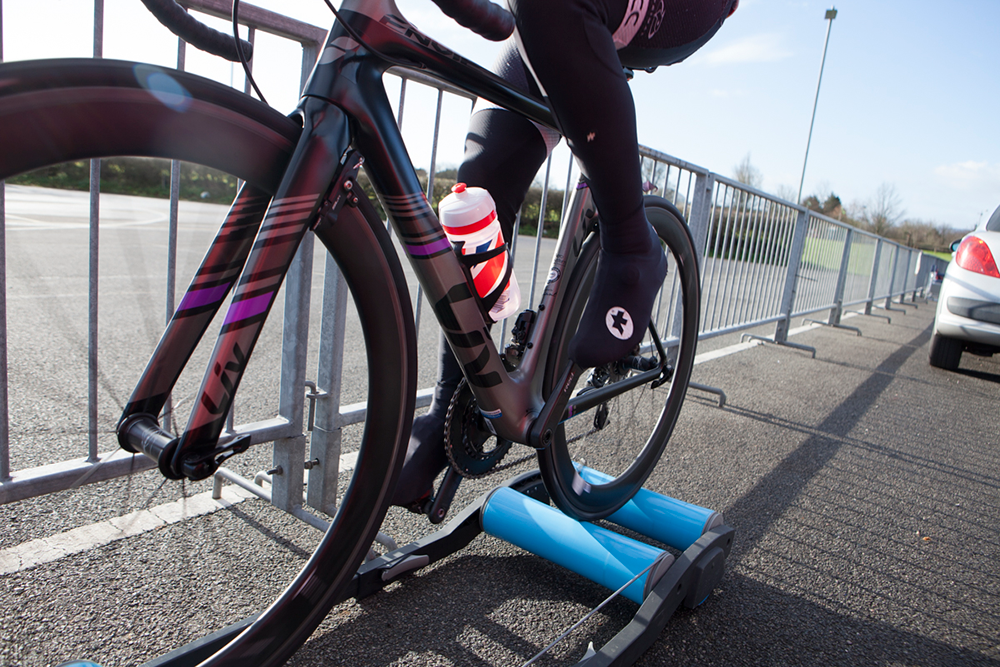 Race as much as possible
The best way to improve is to race as much as possible so keep entering! Don't be put off if you're dropped in your first few races and don't give up – keep going and finish the race (unless you're pulled out by the commissionaires). Observe the other racers in the bunch. Aim to learn something from every race; that way, a race is never a waste of time, no matter how you do.
Avoid sitting right at the back
Positioning is very important in a race and it can be tempting to stay right at the back and out of everyone's way, but you'll make things harder for yourself if you do so. There's always a kind of 'accordion effect' as the bunch goes through a corner so those at the back often have to sprint to catch up.
Be aware of other racers
The most important thing to remember is to pay attention to other riders and what they are doing. You should always be aware of who is on either side of you and behind you. Make sure you look around you before moving. Watch other riders and learn what kind of line they take in corners so that you either follow them or avoid them.
Just go for it
My final bit of advice? If you're thinking of racing, just go for it! Everyone is nervous about his or her first race so just get it out of the way. Try as hard as you can but don't be too hard on yourself. Just by being there you're already doing better than everyone else still at home on the couch.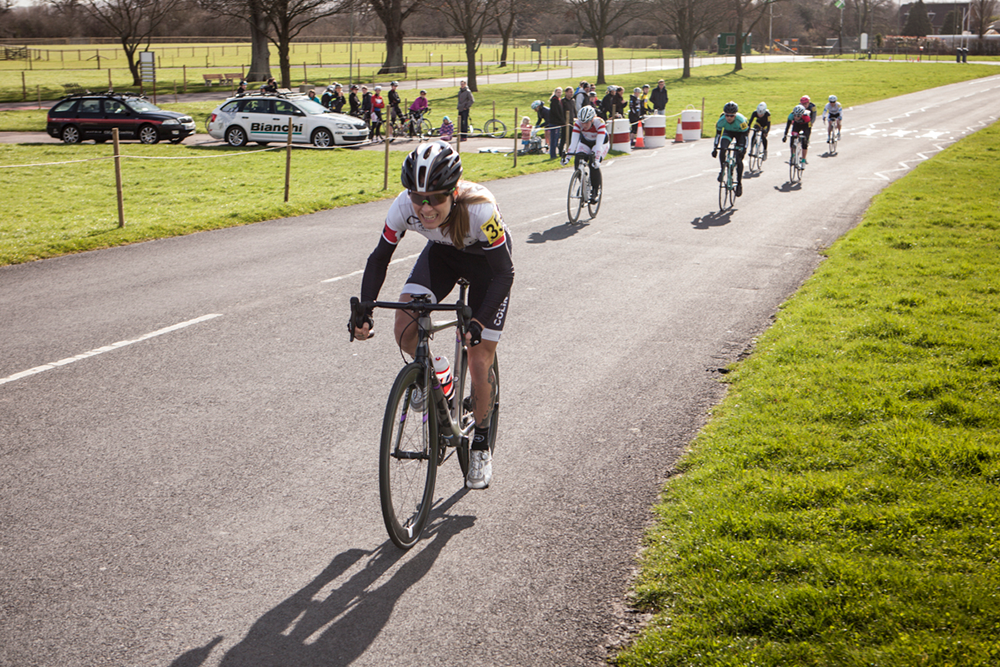 Want to read more on becoming a top bike racer? Check out Juliet Elliot's blog Bikes N Stuff make sure you follow her on Twitter.