Rather than going on a guided cycling holiday, which means that you have to follow the route and pace of a guide and often be part of a big group, many people are choosing the freedom and independence of self-guided trips.
This type of trip will require more planning than a guided holiday, so in this blog, British Quadrathlon Champion Helen Russell, shares her five top things to consider when organising a self-guided cycle break.
1. Decide how self-sufficient you want to be
Not all self-guided cycling holidays are the same! Tours can range from those that are run by cycling tour operators, to ones where you are totally independent and do a DIY tour. The main benefit of going with a tour operator is having the freedom of riding alone at your own pace, whilst at the same time enjoying the convenience of having the logistics planned for you.
The package will usually include a planned route with maps/GPS, accommodation, transfer of luggage between hotels, airport transfers. It can be a great weight off your mind knowing that you have somewhere to sleep and something to eat at the end of the day and means that you can just focus on enjoying the cycling scenery! If you are looking for more adventure or freedom then bikepacking or might be more appropriate.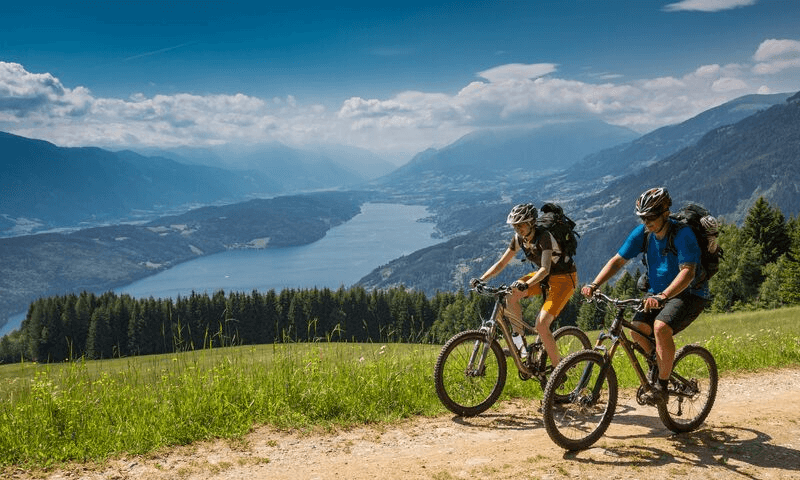 This will give you total freedom to decide the route and pace and offers the physical and mental challenge of having to be totally self-sufficient. A big benefit of bikepacking is that it is usually cheaper than going with a tour operator – there are some people that claim they have done tours and only spent £1, by taking everything they need on the bike and bartering or begging for food, drink and shelter!
Ultimately, the type of tour you decide to do will usually come down to your level of self-confidence at being able to navigate, deal with mechanical issues and maybe sleep at the side of a road or in a bus stop!
2. Plan your route
If you are going on a self-guided cycling holiday with a tour operator then the basic route is usually planned out for you, so you just really need to decide the country and type of terrain you want to explore.
Some people that choose bikepacking trips do so because they want to decide on the spur of the moment which direction take, whilst others want to have some idea of where they are heading so they can at least plan overnight accommodation and food options. It is usually a good idea to have some idea of your route so that you know the roads are suitable and safe for riding on and that you can find food and some amenities, such as public showers on route.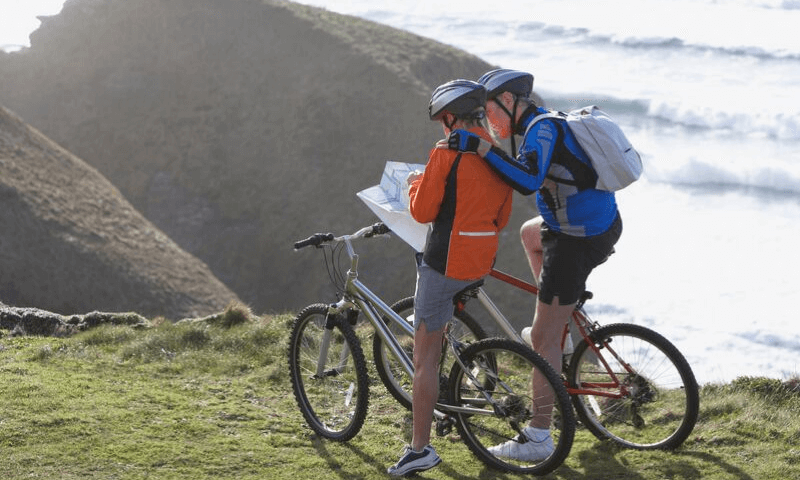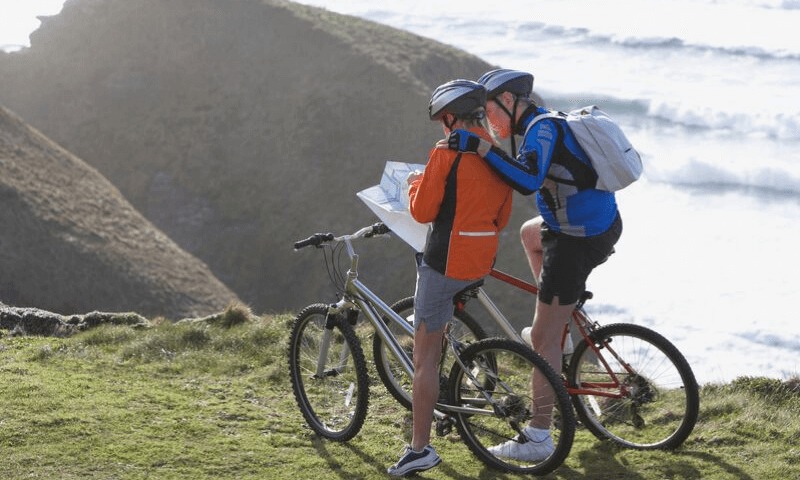 One option is an organised bikepacking event, which are seeing a rapid growth in popularity. For the more competitive riders these take the form of races such as the popular Transcontinental Race in Europe or the Trans Am race in the USA.
The clock doesn't stop ticking from the start of the race until the final destination- usually between 500-7000Km later! There is a start and finish point, with a number of checkpoints but riders can choose their own route between the checkpoints. The aim is to be the first person at the finish but whilst these are races, the main aim of most riders is simply to complete the route.
3. Train smart
Whatever type of tour you choose, the volume of riding will be higher than a normal week back home. It's therefore a good idea to get your body used to the increased volume. Try and do some long rides back to back. Of course this is harder in the winter with the dark mornings and evenings but even back to back turbo sessions will help the body acclimatise to increased training.
Train specific to the terrain you will be riding on. If there are lots of mountain or hill climbs on your route then make sure you have prepared your legs, lungs and mind by training on undulating routes. Before you go have a least one week with a higher training volume but don't make this too close to your holiday as the body will be fatigued. Ideally, a higher volume week should be 2-3 weeks before you depart to allow the body to recover and be fresh for your break.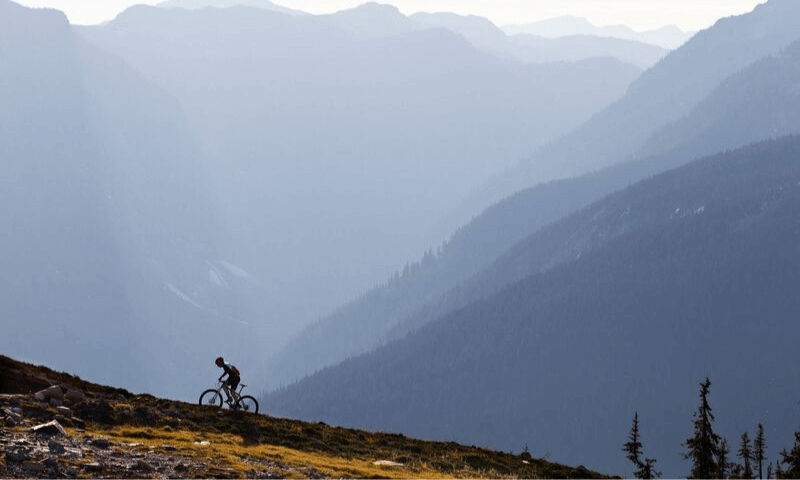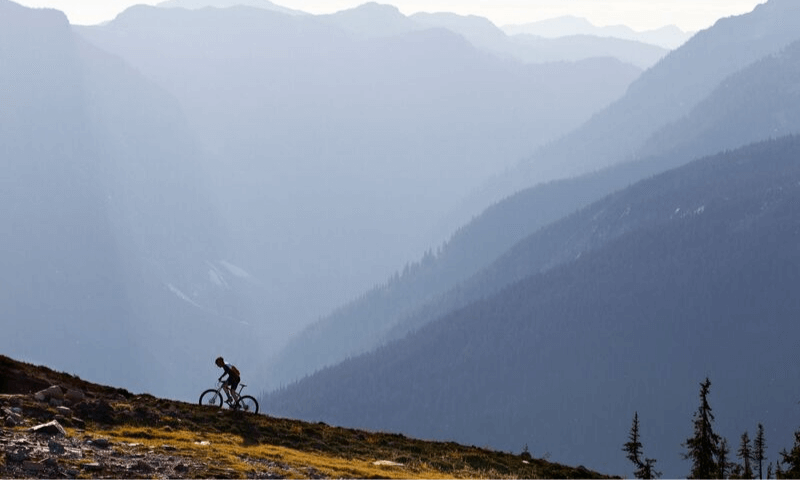 If you are planning to camp then it is a good idea to try out a short trip near to home to replicate and experiment with the conditions of your bike tour. You might normally be fine camping but realise that after a long day in the saddle your body needs to recover in a bed! It will also be an opportunity to try out your equipment and highlight if you need to change or get more kit.
4. Know the bike
The first thing to decide about the bike is whether to take your own or hire one. I find it easier to hire a bike, as it avoids the hassle of taking my own bike on a plane and assembling it at the other end. Not only that but it means that my bike won't get damaged on route. The quality of the bikes for hire from tour operators is usually high end and the gearing set-up on hire bikes is specific for the local terrain, which is very useful when riding in a mountainous region.
You will also need to decide what type of bike to use. If you are doing a totally independent bike tour then you will need to use a bike that can carry all your equipment, such as a touring bike.
These will generally have a more upright relaxed riding position, wider vibration absorbing tyres, panniers and gears suitable for hill climbs. Some people use bikes that can carry four panniers, a handle bar bag and sometimes even a trailer! The norm is a bike that can carry two or four panniers.
You should be able to do some basic mechanics. Self-guided cycling holidays, even with tour operators, won't have support vehicles or a guide who doubles up as a mechanic, so it is your responsibility to get you and the bike to the evening's destination.
Learn how to fix a puncture, replace snapped cables, mend a chain and adjust both derailleurs. Lots of bike shops offer basic bike mechanic courses or there are lots of 'how to' guides on You Tube. At the very least make sure you can fix a puncture or change an inner tube.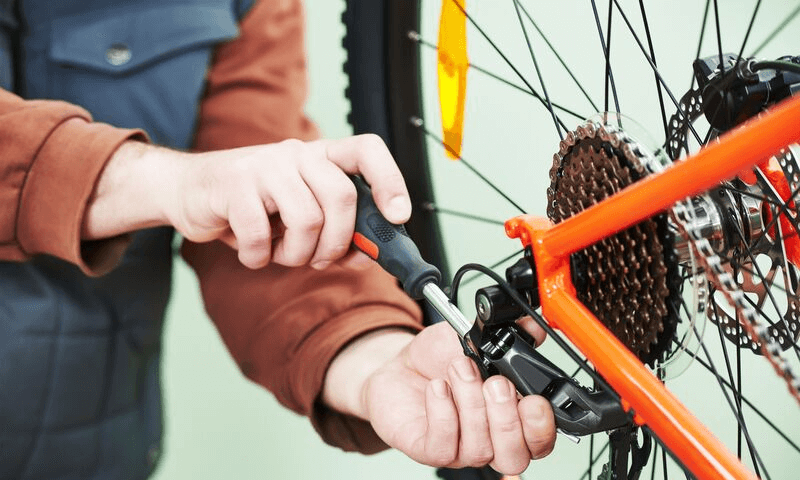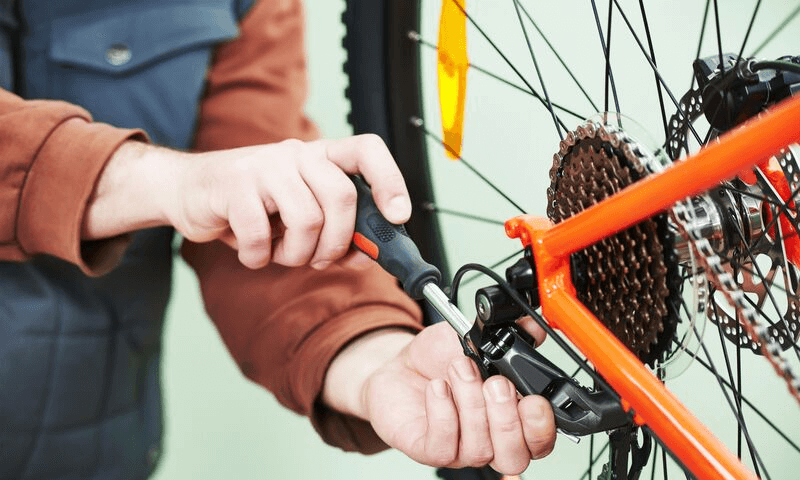 5. Get the right kit
What you will take depends a lot on where you are going and what type of trip you are doing. If you are doing a bikepacking tour you will be limited to what can be attached to the bike! If you are doing a trip that is supported then you will be able to take more, as the tour operator will transfer your luggage between hotels.
One essential is a basic bike took kit, which should include a set of Allen keys, tyre levers, inner tubes, puncture repair kit, mini-pump, oil and a chain breaker. If you are doing a long distance tour where there aren't any bike shops on route you might also want to take an adjustable spanner, screwdriver, spoke tool, spokes, duct tape and tyre.
Obviously if you are camping, rather than staying in hotels, then you will need to take camping kit. Instead of a tent lots of people sleep in a bivvy bag, which is a small, lightweight shelter and has the benefit of being lighter and more compact than a tent. If bivvying is a bit too basic for you then pack a free standing tent, so you don't have to take tent pegs. Other camping essentials are a sleeping bag, sleeping liner, an inflatable or foam mattress, cooking stove and torch.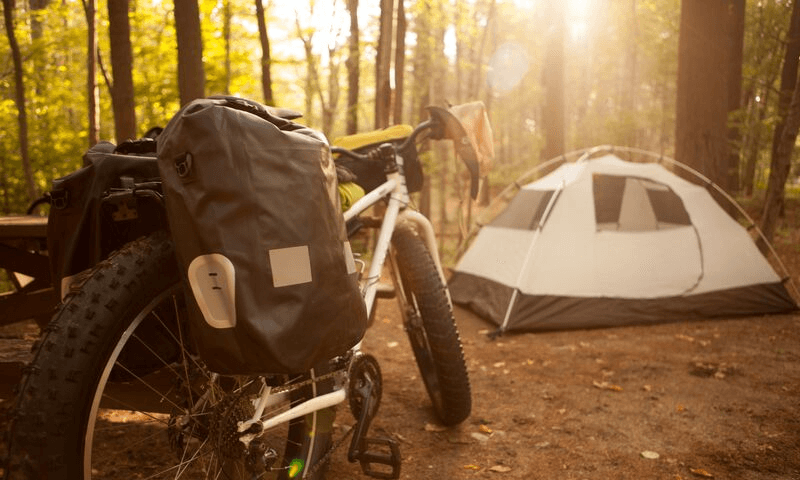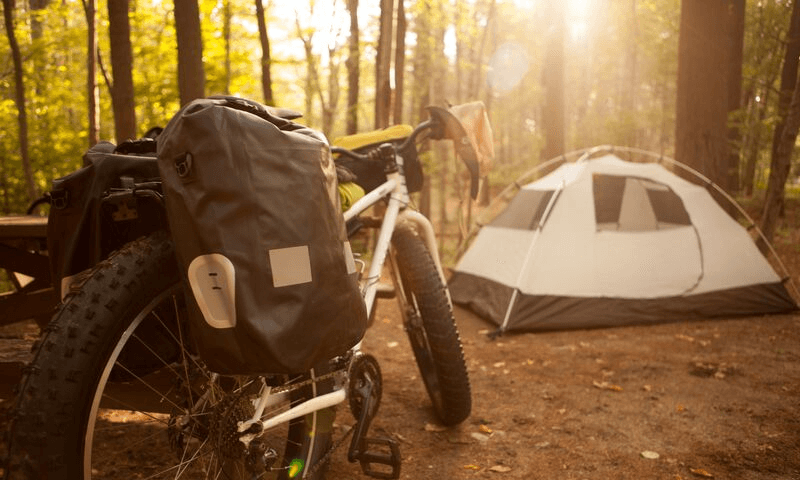 Often when people go on a warm weather cycling holiday they forget that it can often be quite cold at the peaks of many mountain climbs and during descending. I would recommend taking arm/leg warmers and a neck warmer, gilet and cycle scarf/buff as these can easily be put on or taken off as appropriate.
If you are hiring a bike and use cleat shoes, then remember to take your own pedals otherwise your shoes may not fit the shops pedals. As you will be spending a long time riding it is a good idea to take your own saddle to avoid any sores or discomfort, which could ruin a tour!
Of course make sure that you have the appropriate sports travel insurance for the type of tour. Sportscover Direct offer range of cycling travel insurance options.
Finally, don't forget the chamois cream and enjoy the ride!
About the Author:
Helen is the current overall British Quadrathlon Champion and British Quadrathlon Trophy Series winner. She is also the World Cup Series winner and the World Quadrathlon Champion in both sprint and middle distance in her age group. Before turning to quadrathlon, Helen was age group World and European Duathlon champion and European Triathlon champion. In 2015 she was part of the One Day Ahead team, which raised £1m for Cure Leukaemia by riding the entire route of the Tour de France one day ahead of the pros. You can follow her on Twitter via @helengoth