Heading overseas to take part in an event is an adventure in itself. But there are plenty of things you need to consider before heading abroad for a triathlon, running race or sportive. British Quadrathlon Champion Helen Russell, gave us her top tips for those planning a race overseas.
There are some amazing triathlons overseas and budget air travel and online entry means that it has become a lot easier to race anywhere in the world. The magazine 220 Triathlon recently did a feature on the top triathlon races in the world and suggested a mere(!) thirty one races, which shows the number of great triathlons all over the globe.
I first raced overseas in 2009, when I represented Great Britain in my first international age group triathlon championships and my latest trip abroad was this year for the World Quadrathlon Championships in Germany. In between these two events I have raced numerous times overseas and have learnt how to plan a race abroad. Here are some things you need to consider and my top tips!
Where will you race?
It is probably more sensible to decide what type and distance of race you wish to participate in rather than a destination but with so many races on offer you are sure to find a suitable race in a beautiful location.
The top five in 220 Triathlon's list contains races of a variety of distances and terrain, including Xterra off road triathlon in Hawaii, Escape from Alcatraz standard distance, Norseman Xtreme in Norway, Ironman in Hawaii and Challenge Roth long distance in Germany.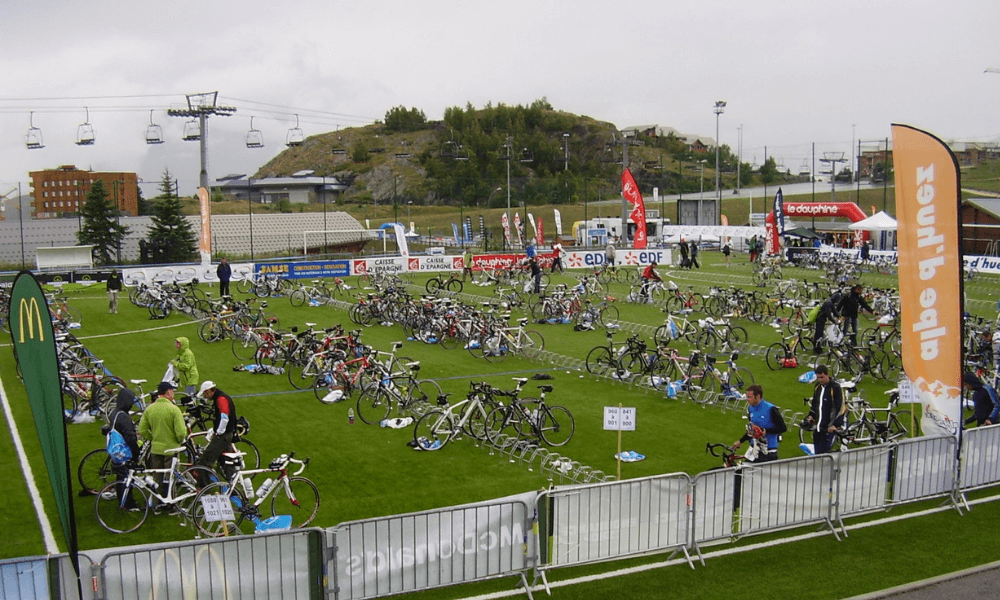 You firstly need to consider what distance you wish to race and what type of terrain you are happy with-on or off road, mountainous or flat, sea or lake swim? Other things to consider are how easy is it to get to the destination, what is the altitude and what time of year can you race?
Once you have decided what race to do make sure you do some research. Have a look at the race course on Google Earth to see the route and terrain and photos of competitors from previous years to see what kit they used or wore.
Once before a quadrathlon, I looked at some old race photos and spotted that competitors had to get into the kayak the opposite way around to what I was used to! Armed with this information I was able to practise beforehand getting in the correct way!
How will you get there?
The main decision you need to make is whether you will travel with a race travel company such as Nirvana Travel or Sports Tours International or independently. I usually travel with a company as this takes a lot of the hassle out of getting to your race destination. Racing is stressful enough without having to worry about having to deal with things that may go wrong.
A few years ago, at the World Duathlon Championships, an administrative error made by the airline company resulted in everyone's bikes arriving but no luggage! The travel company were able to deal with the situation and ensured that the luggage arrived the next day. I really wouldn't have wanted have to deal with this myself, which of course you have to if travelling independently.
The other good thing about travelling with a company is that they will often have a bike mechanic on the team who can help sort any problems. If the race is in Europe it may be possible to drive to your destination. This season I drove to a race in Europe for the first time. The benefit of driving was that I could take plenty of kit and not have to worry about dismantling and reassembling my bike. The down side was that I was sat down for long periods of time, which isn't ideal race preparation.
If you do drive to a race then make sure you break the journey up and take regular breaks to move about and stretch. Also don't forget to check whether your car insurance covers overseas driving as well as ensuring that your triathlon travel insurance covers you for racing overseas. Sportscover Direct offers comprehensive sports travel insurance including Cycling Insurance.
What will you take?
The first thing to consider is whether you will take your own bike and if so how to transport it. It is obviously better to take your own but you will need to make sure you have the correct type of bike for the course terrain. I have only ever once hired a bike for a race, which was the Alpe d'Huez triathlon. I didn't have a bike with compact gears, which you really need for the gradient on the mountain, so I hired one from the company I travelled with.
If you do take your bike, then you can either take it on your flight, or for larger races, companies such as Nirvana Travel can drive your bike overland to the destination. If you are flying, make sure you are aware of any airline restrictions, including bike box size and weight limits, as well as any extra costs. Always book your bike onto the flight when buying your flight ticket.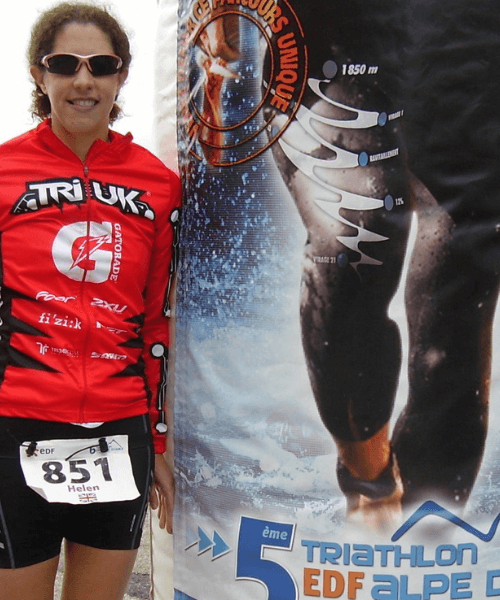 The other bulky item you need to decide whether to take is your wetsuit. I always take mine with me even if the weather forecast looks good, as the conditions can always change quickly. This year, at the week-long European Multisport Festival in Ibiza, some races were in the sweltering heat, whilst others where in freezing storms!
It may sound stupid but always take some helpers with you! There can be a lot to do before the race and it is always good to have someone there just to help out with the logistics or carrying kit and of course it's a big motivation to have someone cheering you on along the course on race day.
In the run up to a race the adrenaline will start flowing so it is advisable to make a packing list, as when we are nervous we can easily forget things!
Where will you stay?
I always like to stay as close as possible to the race start but this doesn't suit everyone. Some people prefer to stay away from the race site as they don't like the anxiety that can be caused by being in the 'pre-race bubble' for too long. At some races there will be an official race or team hotel.
When competing for Great Britain in triathlons I always stayed at the race hotel as I like to know that if there are any race info updates then I will hear of them quickly. Also I like to stay off my feet as much as possible before a race, so being close to the race location is important for me. There are also often masseurs or bike mechanics working out of the team hotels, which is handy.
How long will you be overseas?
When you decide to travel and arrive will depend on a number of factors from race distance and altitude to how much time you can get off from work! Two-time Ironman world champion, Chris McCormack advises travelling one day earlier for every hour of time difference between home and your destination. That is all very well for the pros but most of us can't take that much off time from work. You should, however, give yourself enough time to recover from the journey, deal with jet-lag if travelling long haul, familiarise yourself with the course, as well as deal with all the necessary administration at the race venue.
You will need to arrive in time for race registration and the race briefing, which is often compulsory. These usually take place the day before the race. You may also want to arrive with enough time to do some race course familiarisation. Depending on the distance of the bike leg you might be able to do a recce of the course, which is a useful way to avoid getting lost during the race. You should also at least have a look at the swim venue and run course. Being familiar with the course will not only stop you from getting lost or swimming off-line on race day but it will also help you to do visualisation exercises, which will help prepare you mentally.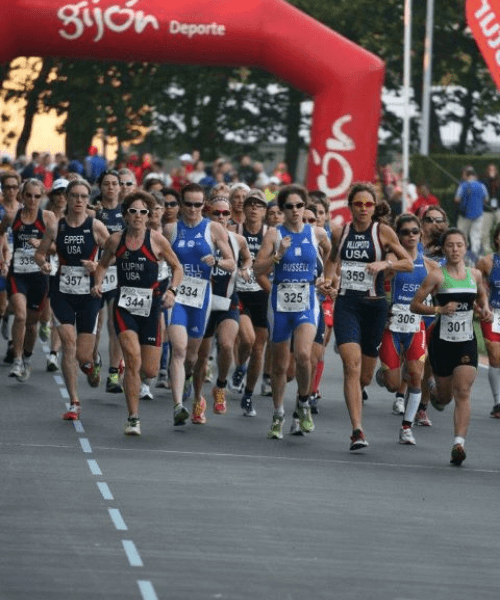 I usually try to arrive at a race destination at least three days before the race. That gives me enough time to have a look at the course, do some light exercise, have a rest day and register and attend the race briefing.
It is always a good idea to leave some time before travelling back home. Not only do you deserve some time to celebrate and do some sightseeing but you will need some time to re-pack all that kit and bike. Plus your legs won't thank you if you have to sit for hours on a flight straight after finishing a race. It won't just be you who is tired after your race- your family or friends will also be exhausted from spectating or the late night finish, so reward them with some down time! I am always amazed that some people rush straight off after the race and have the stress of making a flight the same day as the race.
Hopefully considering these questions before your trip will help ensure your travel plans go smoothly and that you have a great race!
About the author
Helen is the current overall British Quadrathlon Champion and British Quadrathlon Trophy Series winner and the World Quadrathlon Champion and World Cup Series winner in her age group. She is also a former age group World and European Duathlon champion and European Triathlon champion. In 2015 Helen was part of the One Day Ahead team, which raised £1m for Cure Leukaemia by riding the entire route of the Tour de France one day ahead of the pros. You can follow her on Twitter via @helengoth.