In 2015 I learnt that through cycling I could achieve much more than getting Strava points, winning trophies and championship titles or achieving PBs. That was the year I helped raise £1 million for Cure Leukaemia by riding the entire route of the Tour de France, one day ahead of the professional peloton. Since then, for me, cycling has been about helping others as well as racing and this year I am again pedalling for a purpose. In June I will be cycling up the legendary Mont Ventoux three times in one day to raise funds for The Air Ambulance Service. Mont Ventoux is perhaps the hardest climb of the Tour de France but wasn't part of the race in 2015 when I rode the route and therefore I jumped at the chance to return to France this year and conquer this climb….but once just wouldn't be enough, would it!
Mont Ventoux, in the Provence region of France, stands at 1912 metres at its highest point. The name translates as 'The Windy Mountain' which indicates that I will have to battle the weather as well as the gradient. On the day I will be cycling up (and down!) the three paved roads from Bédoin (1912m, 21.5km, average 7.5% gradient), Malaucène (1912m, 21km, ave 7.5%) and Sault (1912m, 26km, ave 4.7%), covering 138kms and 4400m of climbing in total. If successful I will become a member of the prestigious Club des Cinglés du Mont-Ventoux, which recognises everyone that completes the challenge. I will have the honour of being called a Cinglé du Mont-Ventoux (Mad Man of Mont Ventoux) – a title which only 90 English women have achieved since the start of the recognised challenge in 1988.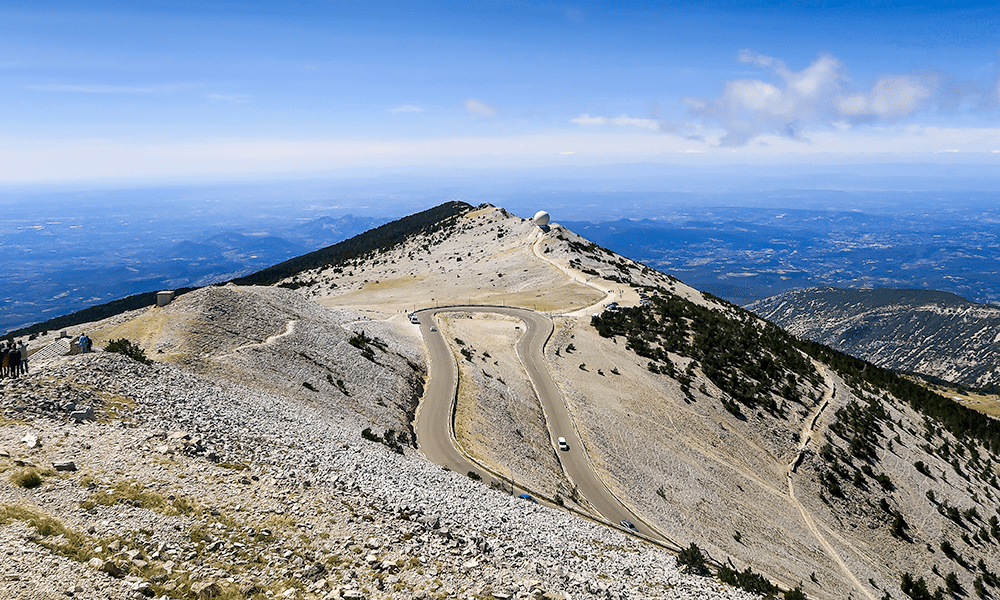 This year is a special year for the mountain as it is the 50th anniversary of the death of British cyclist, Tommy Simpson, who died on the ascent during the 1967 edition of the Tour de France, from heat exhaustion caused by a combination of factors, including dehydration and amphetamines (drugs were not illegal in cycling in this era). After coming off the bike in a delirium he famously asked spectators to put him back on the bike, which he rode to within half a mile of the summit before he collapsed and died. A memorial marks the spot and I will definitely stop there to recognise one the greats of cycling.
So far training is going well, although it is difficult to maintain training for my quadrathlons (swim/kayak/bike/run) and triathlons, as well as the challenge. I was able to practice mountain cycling in Spain in December, where I spent Christmas riding up some of the summits of the Vuelta in the Costa Blanca. Due to the bad weather in the UK this winter I didn't get outside on the bike much but am fortunate to have been able to train on the Wattbike, an indoor training bike, which measures power output. I have been doing a number of training sessions which aim to increase power and cadence, both of which will help me climb Ventoux.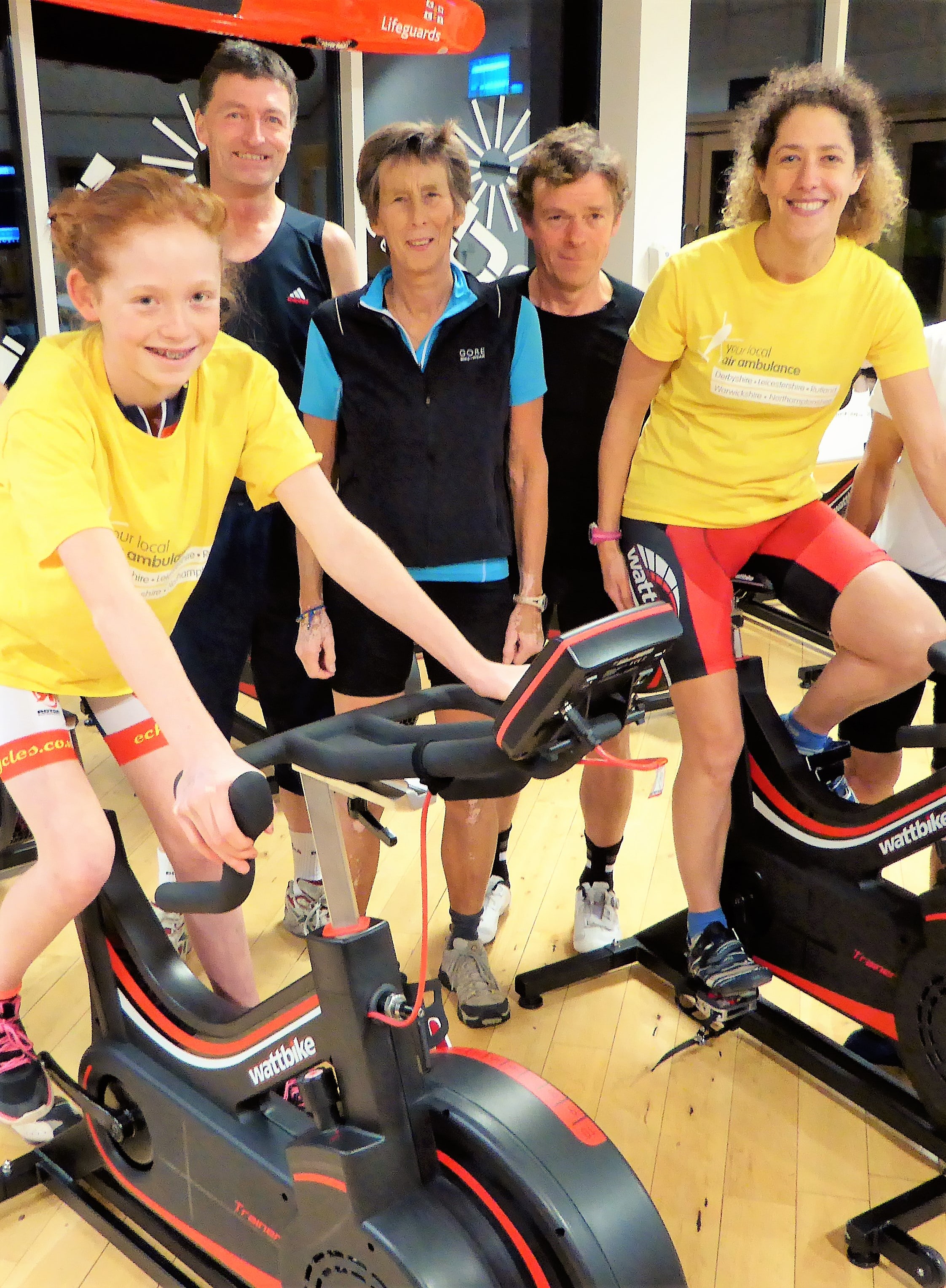 In April I returned to Spain for a week of training at La Manga Golf Resort in the Murcia district of Spain. Although not as hilly as the Costa Blanca, there are some decent climbs in the area, including the Portman climb out of the golf resort and the climbs in and out of La Plana from Cartagena. Being insured by SportsCover Direct I could have peace of mind about training overseas and will be able to participate in the challenge, knowing that I had cycle event specific travel insurance form a company that specialises in sports cover.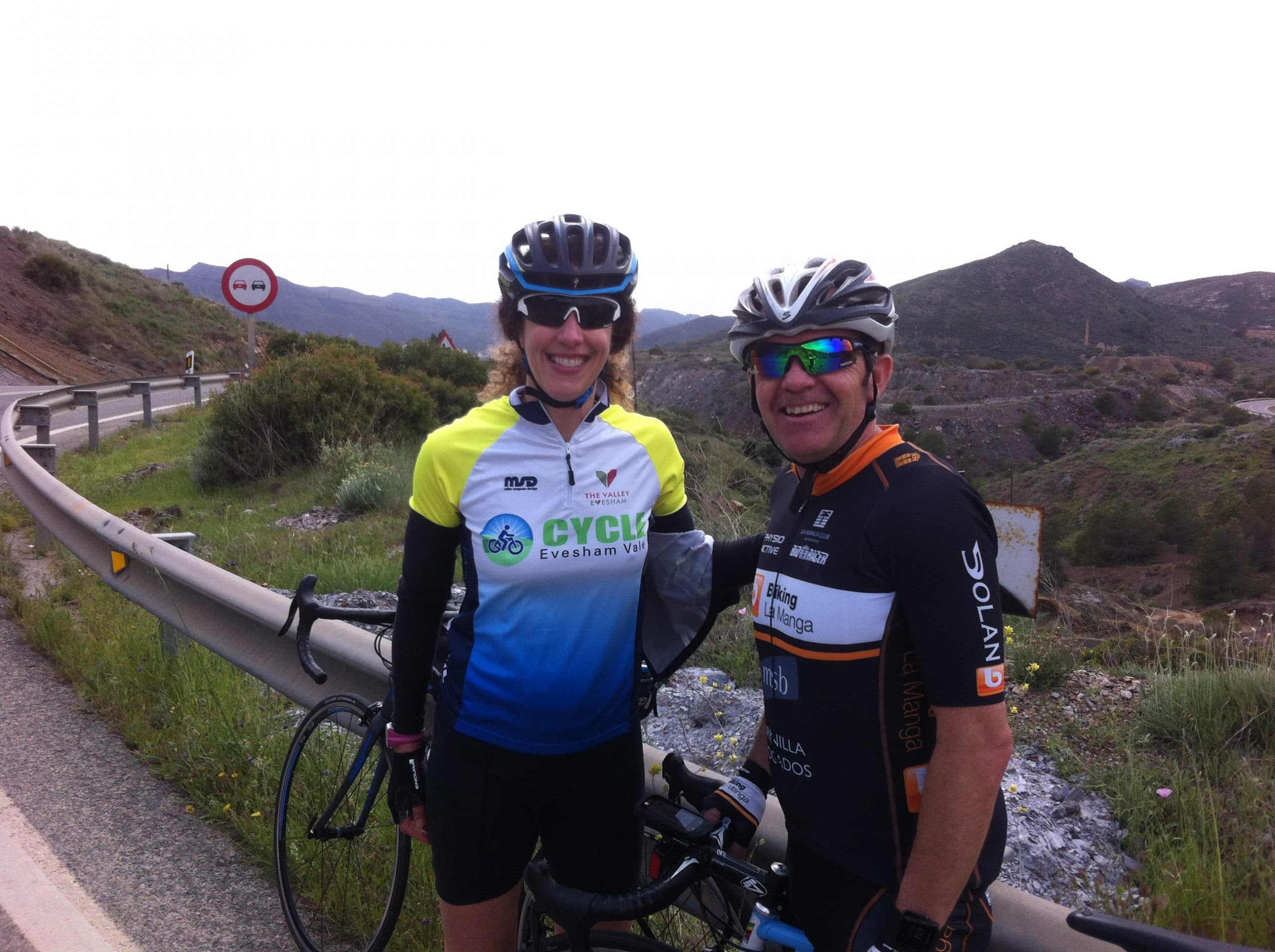 Of course the challenge is not just about the cycling but the fundraising. I chose to join the Cigles Challenge organised by the Air Ambulance Service as the charity receives no public funding and relies on donations. As a sportswoman and cyclist I know many people whose lives have been saved by the Air Ambulance, including members of my cycling club and so wanted to say thanks in my own way. I have set a target of £2000 and to help reach this I have also been organising Wattbike and stretch classes, turbo challenges and auctions. If you would like to help me achieve my target I have a Just Giving page where donations can be made: https://www.justgiving.com/fundraising/HelenRussell-MontVentoux
Helen is a former age group World and European Duathlon champion and European Triathlon champion. In 2015 Helen was part of the One Day Ahead team, which raised £1m for Cure Leukaemia by riding the entire route of the Tour de France one day ahead of the pros. In 2017 year she is moving to quadrathlons and will be targeting the British Quadrathlon Series. You can follow her on Twitter via @helengoth.
Heading on a cycling adventure
Whether you are tackling a toughie like Ventoux or heading for a more gentile ride, make sure you're insured. Our Sports Travel Insurance policy protects both you and your bike against those unforeseen events.