With 2017 marking the 150th anniversary of the Canadian Confederation it's time to celebrate, honour and explore all that this huge country has to offer. Esteemed by the editors of Times's Travel as a 'world unto itself' and ranked #1 in their 12th annual Places to Go list, Canada is hardly passing under the radar.
The diversity of landscape spans mountains , vineyards and lakes, not to mention a host of vibrant cities with different cultures and traditions. We can't decide if we're most drawn to the je ne sais quoi of Quebec, the astonishing scenery of British Colombia, or the coves, cliffs and lighthouses of the epic east coast; what is certain is that the world's second-largest country can accommodate every traveller's fancy. As we fly the Maple Leaf in recognition of its year-long nationwide birthday party, we take a look at what really is unmissable in this must-visit country.
1. Vancouver & Vancouver Island, British Colombia
Uniquely positioned on the coast between an unfurling Pacific Ocean and the breath-taking mountain diorama, this cosmopolitan city is regularly lauded as one of the world's most beautiful. It's hard not to gape at the city's natural charm as you explore the stalls of Granville Island Public Market, cycle round Stanley Park's harbour wall, or drive over Lions Gate Bridge at sunset. Given the remarkable scenery, thriving cultural scene and walkable neighbourhoods, we're not surprised Vancouverites love their life in this outstandingly 'liveable' city.
Take a trip in summer to enjoy some great adventure activities like kayaking and ziplining, when the weather is at its best and whale-watching season is in full swing. If you're visiting in winter, don't miss out on a chance to ski the city's hills at Grouse Mountain or Mount Seymour; even better, the world-famous resort Whistler Blackcomb is a mere two-hour drive away, and the drive itself along the Sea to Sky corridor is unparalleled in beauty.
If you've got the time, a ferry from Vancouver's Horseshoe Bay to take you over to Vancouver Island is worth it. A three-hour drive the other side will take you across to Tofino, a small but reigning jewel on Canada's west coast. A haven of active pursuits awaits those who are outgoing, easy going and seeking a destination ensconced by ocean and the 150,000-acre Pacific Rim National Park.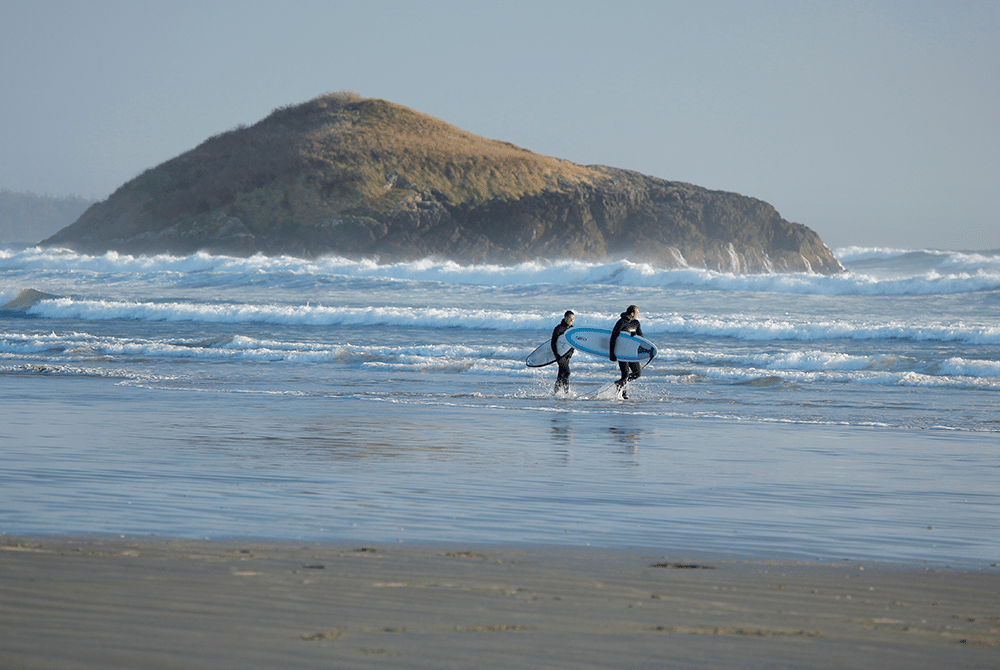 2. Halifax & Cape Breton, Nova Scotia
This little waterfront city overwhelms with pleasantness and history. Nestled on the east coast amongst miles of shoreline, it's location is primed for catching those picture-perfect sunrises. Grab a seat and a coffee on the boardwalk in front of the Halifax Seaport Market to fully enjoy the city as it wakes up. In the evenings, the Waterfront buzzes with street performers, dinner cruises and a thriving pub scene with a craft-brew culture that rivals most other Canadian cities.
Don't miss the Titanic burial site or a tour of Peggy's Cove – the picturesque fishing village just a 30-minute drive from downtown. The iconic Peggy's Point Lighthouse sits high on granite rock at the entrance of St. Margaret's Bay, and is one of the most photographed lighthouses in the world.
A 4-hour drive North will take you to Cape Breton, home to the world-renowned Cabot Trail: 297km of dramatic coastal vistas and rolling highlands. Be sure to leave your car to enjoy the Skyline Sunset Hike, a signature experience that takes you to where mountains plunge into sun-drenched sea and offers an opportunity to spot roaming moose, bald eagles and even minke whales.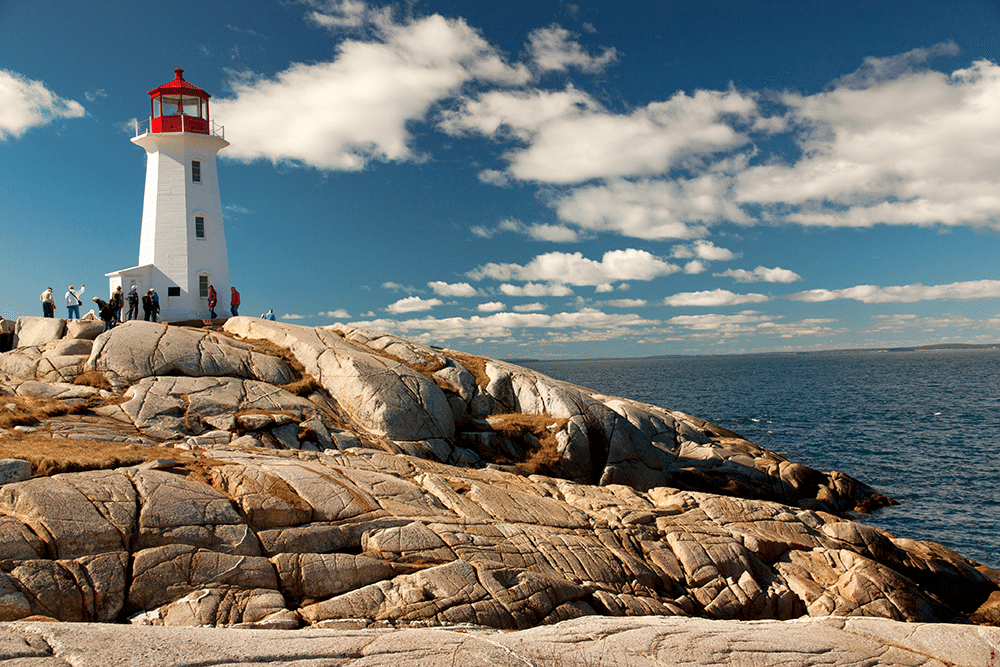 3. Banff National Park & Lake Louise, Alberta
Banff National Park is Canada's oldest national park, epitomising the awe-inspiring beauty of the Rockies. A hub of activity in both summer and winter, there's a wealth of things to see and do. For an especially tranquil experience, enjoy the glacial-fed Lake Minnewanka for your chance to catch a trophy-sized trout, or sign up for a guided fly-fishing tour. To up the ante, why not capitalise on the amazing variety of white water rafting on offer. The Kicking Horse River hosts rapids ranging up to class IV+ and optional cliff jumping for maximum excitement, while the family friendly Kananaskis River offers more gentle river rafting safaris and float trips.
In the winter months, the choice of activity extends well beyond skiing or snowboarding. We recommend trying snowshoeing as great, alternative way to explore Marble Canyon, located 30 minutes from Banff in Kootenay National Park, or taking in the beautiful views on the award-winning Johnston Canyon Icewalk. There's sleigh rides, dog sledding and cross-country skiing, not to mention ice skating on Lake Louise with the backdrop of Victoria Glacier just behind. Around Christmas, a large ice castle is built and illuminated at night, and with a hockey rink next to the skating area, visitors are free to try out Canada's official sport.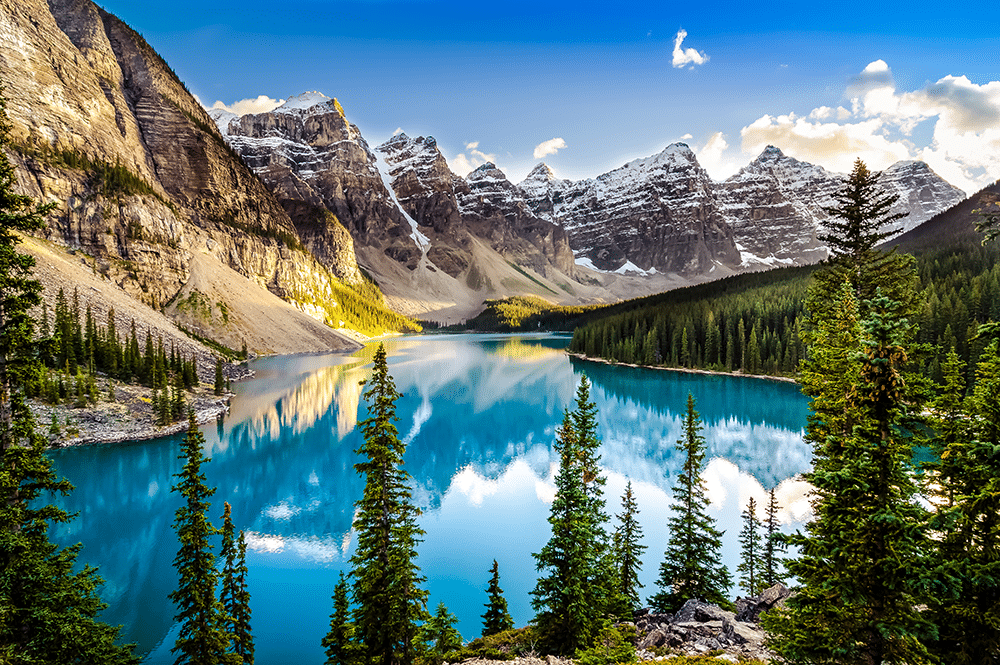 4. Churchill, Manitoba
Located just above Wapusk National Park and bordering Hudson Bay, Churchill remains one of the top three places on the planet to see the Northern lights in 2017. Situated beneath the Auroral Oval, a ring around the Earth's magnetic Poles, Churchill is perfectly located to see the dazzling green, yellow and purple bands of light, and indeed do so on a remarkable 300 days per year.
The best time to enjoy this supernatural light show is between January and March, when the nights are longer and the colours are at their most vivid. There are several special ways to soak up the dancing skies: recline on a chair with a 360-degree view in the Aurora Pod; enjoy a meal prepared by a top chef in the Aurora Lounge; you can even spend five days learning about the science behind it at Churchill Northern Studies Centre.
Not only showing the most revered natural light display on earth, Churchill is also home to wild polar bears, beluga whales and arctic fox. Frontiers North Adventures pride themselves on having the best access to this incredible wildlife and offer a great way to authentically experience Canada's expansive Arctic tundra.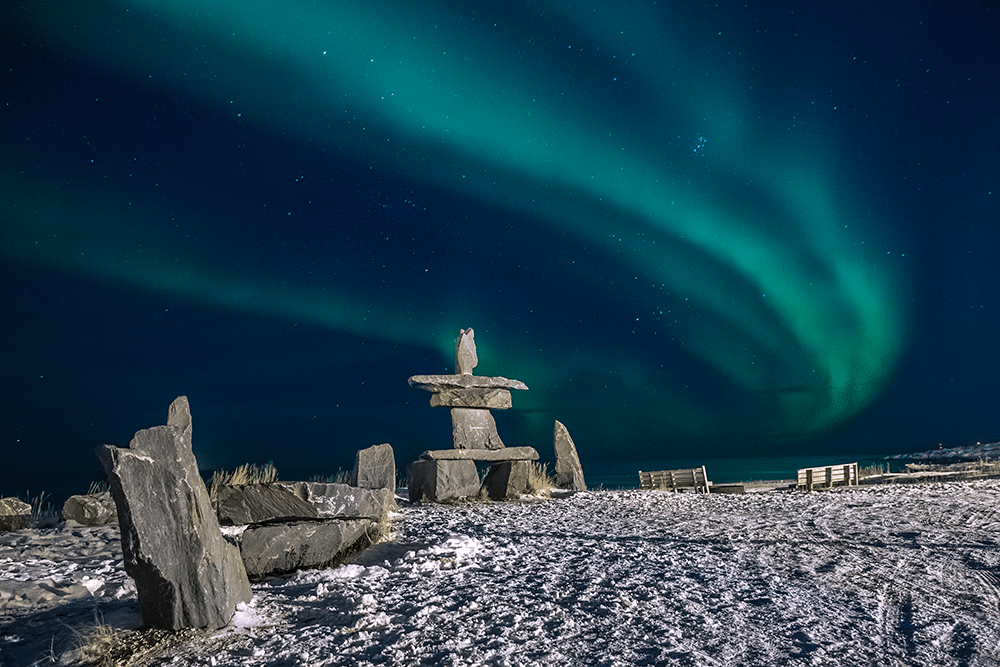 5. Toronto, Ontario
Canada's arguably best-known city and biggest metropolis has fast established itself to rival its gorgeous west coast cousin, Vancouver, and the culturally resplendent Montreal. It has grown to become civilised but eclectic, both glitzy and Bohemian; a ripe and ever-evolving urbane getaway.
Start with the landmark 1,815ft CN tower, once the tallest in the world, which provides an ideal viewing platform to soak up panoramic views of the city; make time to walk down 'Graffiti Alley' in The Fashion District to admire the legal tagging by local street artists; cycle or hike around Toronto Island's parkland; dive into the diversity of Kensington Market and spend an afternoon amidst a buzzing food scene.
What's more, one of the natural wonders of the world, the Niagara Falls, is less than two hours away which, on Canada's vast map, is essentially just around the corner. More than six million cubic feet of water tumble over a 175-ft cliff every single minute, creating stunning rainbows as sunshine reflects off the mist from the falls. You can see the falls up close on foot, boat, helicopter or even zipline!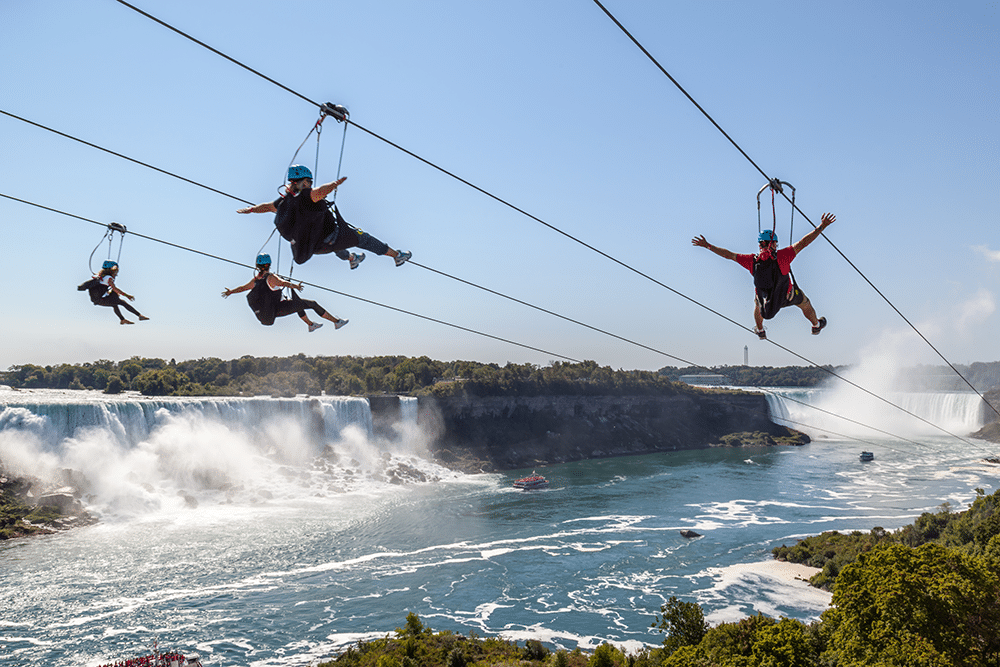 DON'T FORGET: To celebrate Canada 150 you can get your hands on a 2017 Discovery Pass providing unlimited opportunities to enjoy national parks, natural marine conservation areas and national historic sites across the country – for free! Find out more here.
If this has inspired you to check out what Canada has to offer, remember your insurance! Our Sports Travel Insurance, among other things, protects you from those rather hefty medical bills should you fall foul to an accident.