My entire career as an explorer has been filled with an inclination towards taking on huge journeys by disciplines that I have never before attempted. It started with stand-up paddleboarding 1000 miles down a river in the USA before moving on to such things as open water swimming hundreds of kilometres consecutively (not so recommended) and fatbiking across a desert in Africa.
Most believe that this is some kind of strange obsession with living in the pain cave, but really it comes down to this; I look at a map of the world and research remote locations that peak my curiosity from a cultural, geological or wildlife perspective, then get to work deciding by what means that terrain is best traversed.
Many regions I want to explore cannot be accessed by motor, and in many cases being enclosed in a car doesn't lend well to thoroughly immersing yourself in an environment. There is something about cycling through lion country in the Namibian semi-desert regions, alone, without the protection of a vehicle, that makes you truly appreciate and become aware of your surrounds.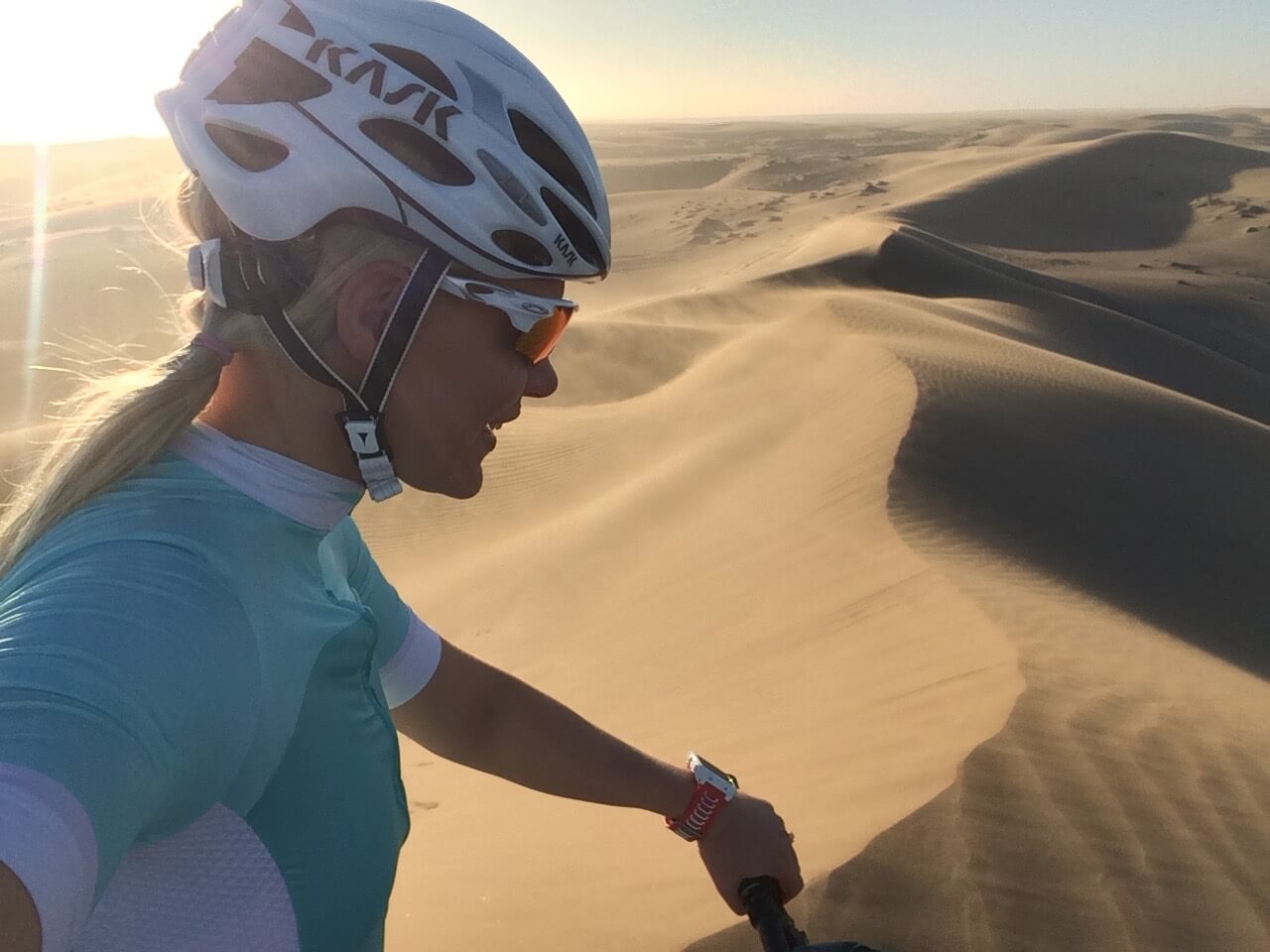 There is nothing like the possibility of coming face-to-face around a corner with a pride of lions whilst pedalling a fatbike (that makes you look like a tasty antelope) to humble you and show you just how far down the food chain you really are. The jungle does the same – everything wants to feed on this this pink, fleshy, hairless body that is moving through the rainforest.
Speaking of jungles, this is as good a time as any to announce my next expedition.
Once again I will be taking on a new discipline I, until recently, knew nothing about as I head to South America with two incredible fellow explorers to canoe the Essequibo River from source to sea, a world first descent.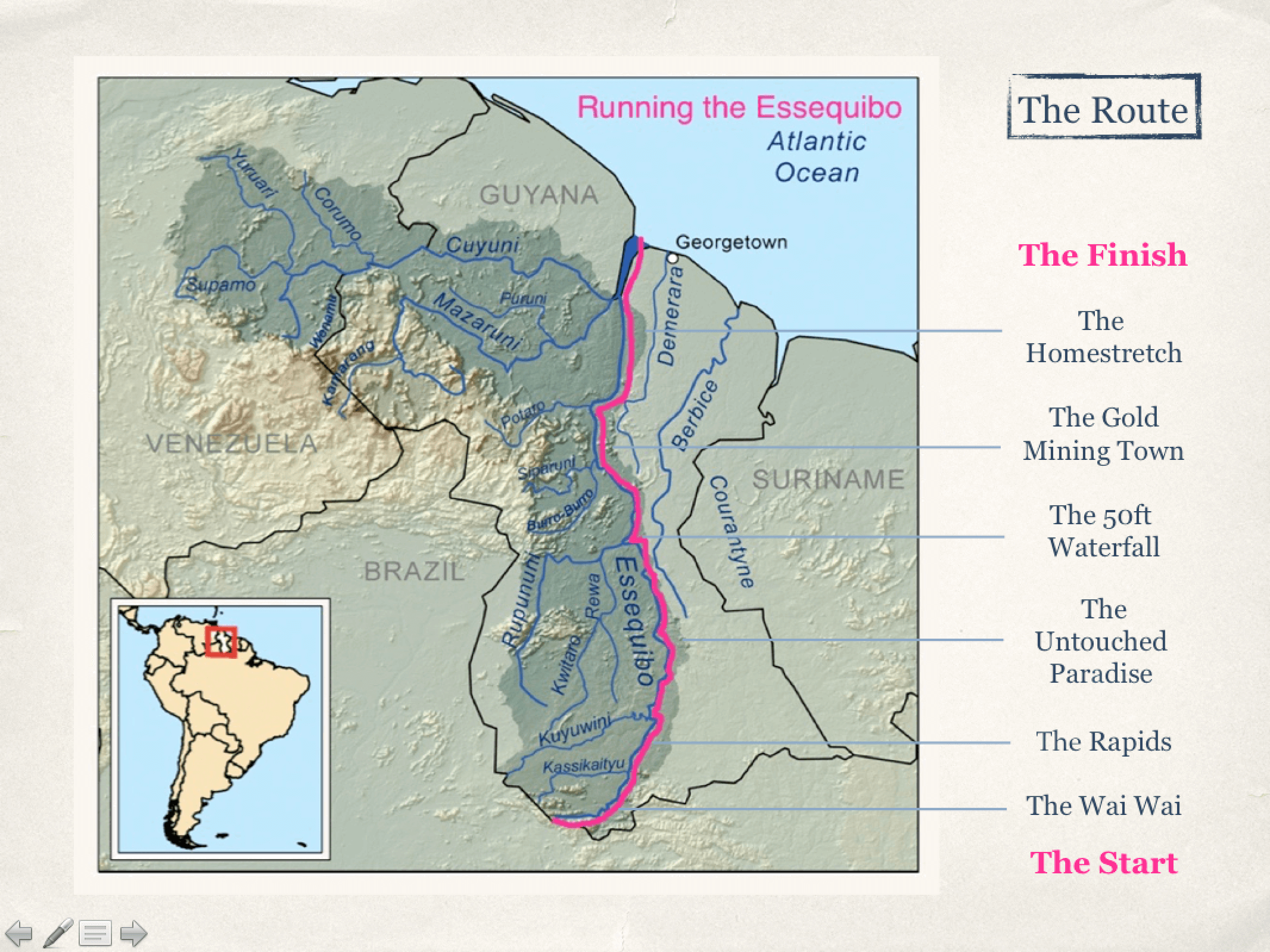 The river is the third largest in South America. Laura Bingham, Pip Stuart and I will start at the source, hacking our way through thick jungle and to the first navigable put-in on the river. We will work with local tribes to gain knowledge about the regions we pass through as well as invaluable information about the course of the river. This is crucial as the purpose is to document the upper reaches where little to no information exists, filming, photographing and taking extensive notes and GPS coordinates of the rapids, waterfalls, wildlife and state of the rainforest.
This is an extraordinarily unique expedition as there really are very few regions in the world that have not been charted and explored.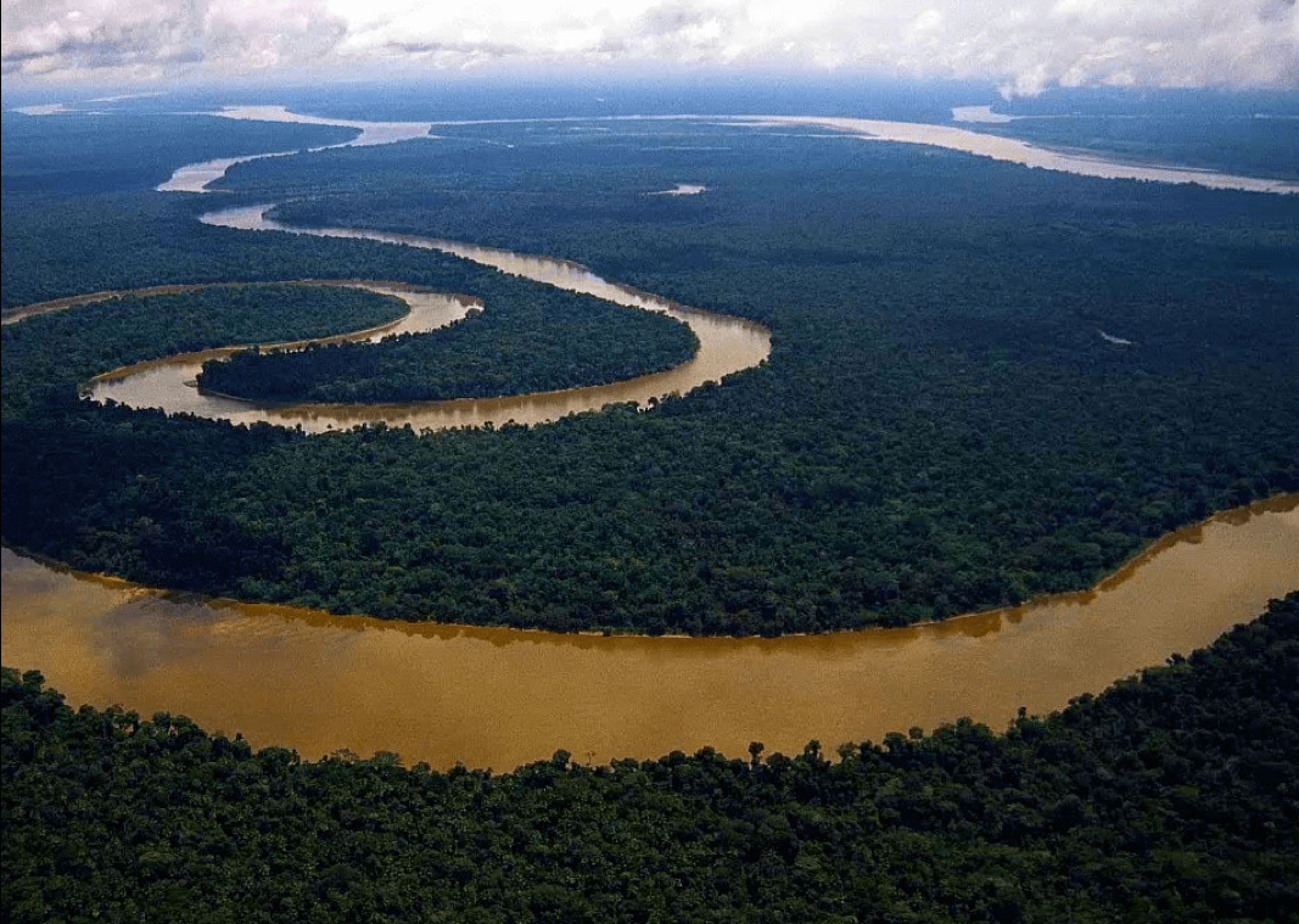 In the coming weeks we will be continuing our training for white water, getting practiced at reading the water ahead for signs of rapids and the potential of being locked in (when the river banks are so steep there is no possibility of exiting, you simply have to run the course) in which case we will need to portage around the obstacle.
Learning to problem solve on the rivers has been incredible, challenging your quick thinking and rationality at every turn. A key decision by one person affects the entire team. Our dynamic as a team thus far has proved to be phenomenal and I am thrilled to be heading out with such strong and wonderful explorers.
Our upcoming training trips to Scotland and Wales are set to challenge us nicely as we face the extreme cold and learn to function as a well oiled machine when put under pressure from exhaustion, hunger, exposure and mental strain.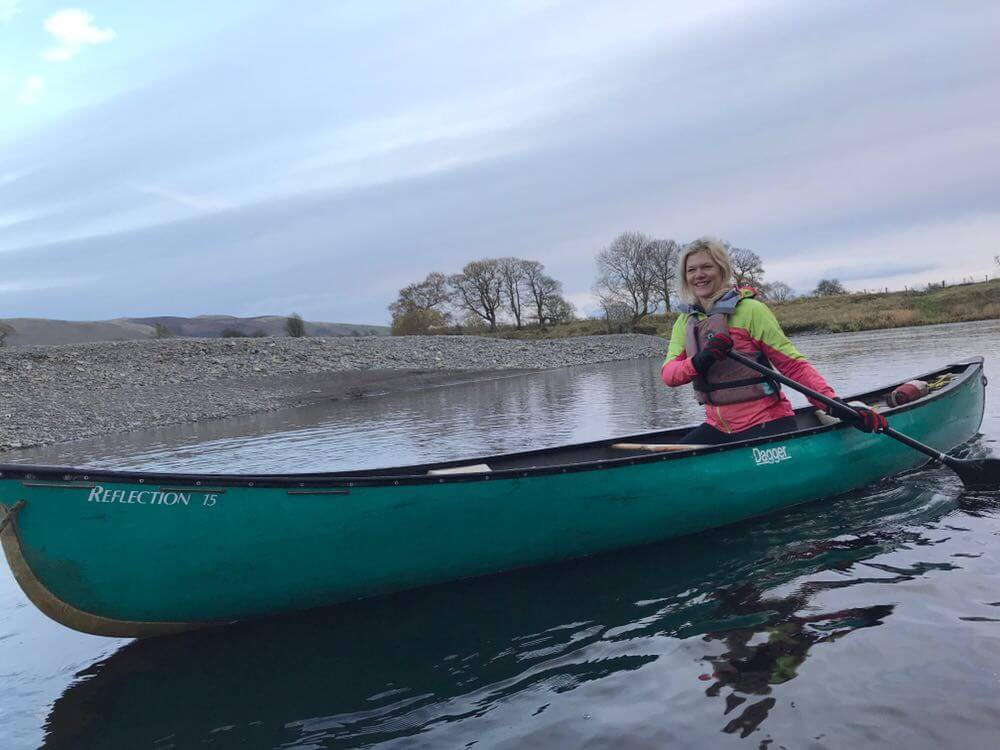 Keep an eye on our social media to follow the journey. We fly to Guyana on February 1st to begin the expedition. It's going to be quite the adventure. In the words of Sir Ranulph Fiennes, "it will be an expedition that is both mad and marvellous…".
Travelling overseas soon? Whether you're looking for adventure like Ness or are more suited to a slightly slower pace, make sure you're covered for all the activities you do with our Sports Travel Insurance.