No-one expects to head out for a spot of mountain biking and find themselves at risk of losing a limb. However, that was the situation that SportsCover Direct customer, Mike McGuane found himself in at the start of 2017. Mike very kindly shared his story with us in his own words:
"My advice for anyone thinking of travelling abroad without insurance? Don't.
I never considered that something might happen to me, but after my experience I appreciate that I am actually one of the lucky ones.
I have been mountain biking for well over 20 years; mainly around the UK, in particular north Wales, the Peak District and the Lakes but have also had the odd trip to the Pyrenees with friends.
One of my mountain biking buddies lives and works in Thailand and for a number of years has been asking me to join him in the north of the country for some rides.
Due to work and family commitments this trip had never materialised until now. However, over the Christmas and New Year period an opportunity arose that gave me some free time. I decided now was the time to take up my friend's offer and travel to Thailand to sample this much hyped mountain biking.
Having previously travelled abroad for mountain biking and read some horror stories of serious accidents I realised insurance was a must.
I came across a report from a fellow mountain bike rider who had suffered a serious accident in the Alps. They stated that the response and support from SportsCover Direct was excellent, sealing the deal in terms of my choice to purchase my insurance with them.
Armed with my insurance and high hopes for some great riding I set off for Chiang Rai. After 24 hours of travelling with a stop off in Bangkok to meet my friend, I arrived at a great resort hotel where I was based for a couple of days. I did some sightseeing before meeting up with a group for some riding.
The first day on the bike went well with some great, rewarding trails. But it was on the second day that things started to go wrong.
In the morning we drove to near the summit of Thailand's second highest mountain, Doi Pha Hom Pok. We enjoyed the views before setting off on a downhill ride.
I was about half-way through the descent when, on a single track containing ruts, I put my foot out to dab (something I would not have done in the UK but wanted to be safe). However the trail changed and I missed, falling approximately a metre off the side of the track.
Normally this would not have been a problem. However, a piece of the bamboo I had fallen onto, had cut a 5cm-squared flap into my arm.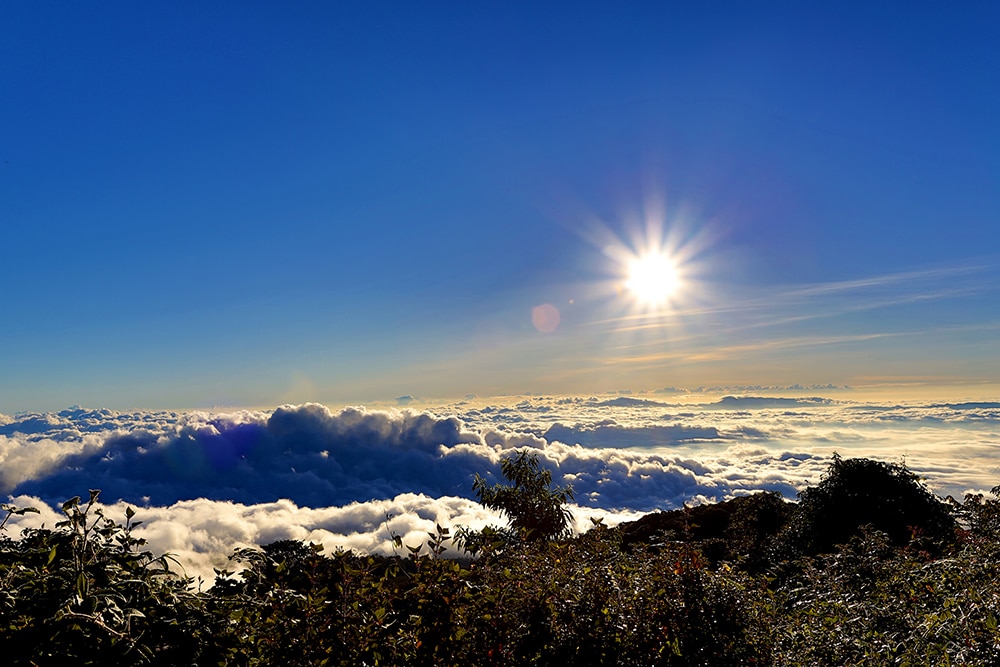 My friends patched me up and drove me to the nearest hospital in Fang. There, I had an operation to clean the wound and stitch me up before administering antibiotics.
The next day the doctor advised me that some of the skin around my wound had died and that it may be infected. This worried me immensely. If the condition worsened, I could have been in a position that meant I lost my arm.
I was then driven a couple of hours by my friends to the international hospital in Chiang Rai when I contacted Healix International (SportsCover Direct's claims handlers) on their 24 hour emergency helpline.
They requested an update on my condition and checked that the hospital was of a sufficient standard to deal with the wound. They also asked for pictures of the wound after every new dressing.
I then had another operation to clean the wound, remove the dead skin and stitches, leaving an open wound.
Click here to see Mike's injury after his first op. NOTE: It's not pretty.
The following day I was advised by Healix International that their medical team had reviewed my situation. They requested that I be moved to Bumrungrad Hospital in Bangkok by air ambulance for specialist treatment.
You can only imagine my concern at this stage, but Healix were there to reassure me and address my concerns at any time.
Having been transferred to Bumrungrad Hospital (regarded as the ninth best hospital in the world) I then underwent a further three operations including a skin graft which took my stay in hospital to a total duration of three weeks, before I was able to leave.
Click here to see the end result after Mike's final operation in Bangkok.
With my ordeal behind me I really cannot praise the team at Healix International enough. To be truthful I was very scared, dreading what could happen. And although the doctors could speak English, the subtleties were lost which just increased my concerns.
Healix dealt with the hospitals directly to cover the costs and were always available by phone or email.
Anyone considering heading abroad without insurance just needs to look at my experience. Without the cover I had, as a bare minimum I would have been looking at a horrendous medical bill. It could have been much, much worse and could have even resulted in amputation.
It may hasn't put me off mountain biking abroad, but maybe next time I'll stick to somewhere closer to home!"
If you're heading overseas to do a spot of mountain biking, make sure, like Mike, you are covered. Get yourself an instant quote for mountain biking insurance in minutes.