All over the world there are abandoned towns and hidden gems each with a story to tell. Many of these spots make for great destinations if you are looking for an opportunity to experience a bit of history and urban exploration.  Here are 10 great places to visit.
ABOUT US
We have been providing specialist Sports Travel Insurance for over 25 years to UK citizens. Our comprehensive policy can protect you to take part in over 500 different sports and activities across the globe, including climbing Kilimanjaro. Get an instant quote for Sports Travel Insurance online now! Some of our other products include Hiking Insurance and Golf Insurance.
1. Lake Reschen, Bolzano, Italy
Several villages once occupied this beautiful spot in Italy but were deliberately flooded when a dam was being built to link two lakes (Reschensee and Mittersee) in the 1940's.
The only visible reminder of the lost villages is a 14th century bell tower which sticks out of the lake and it's a popular viewpoint for hikers in the area. During the winter the lake freezes over enabling visitors to walk up to the tower.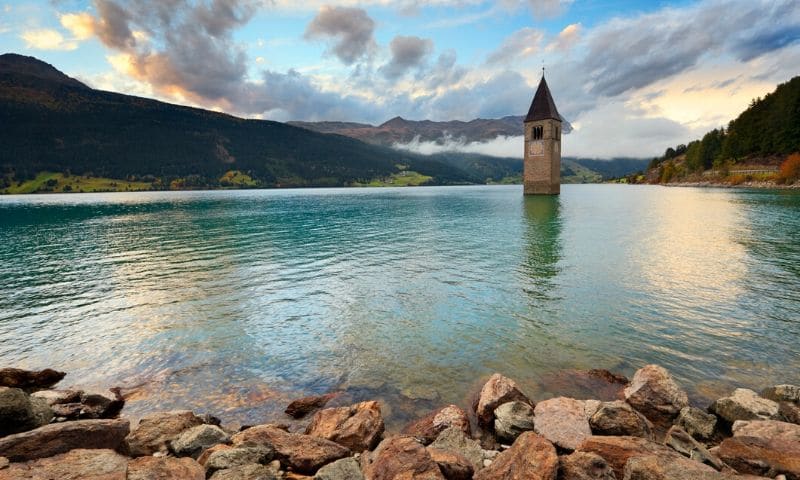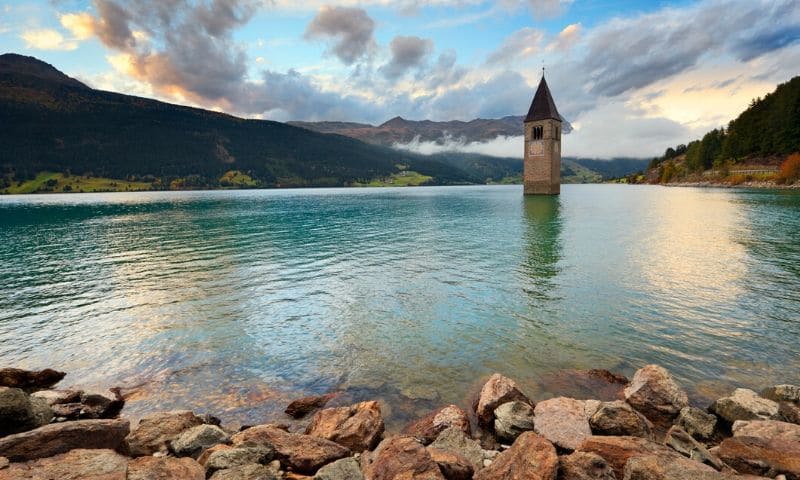 2. Pripyat, Ukraine
Considered to be one of the most well known abandoned places, Pripyat was one of the cities most affected by the Chernobyl disaster in 1986. The park was due to open on 1 May 1986 but the disaster on 26 April meant that the site was declared unsafe due to high radiation levels and so was never opened.
The abandoned amusement attractions are a symbol of what used to be with clocks said to be frozen at the same time. Ukraine plans to make it an official tourist attraction.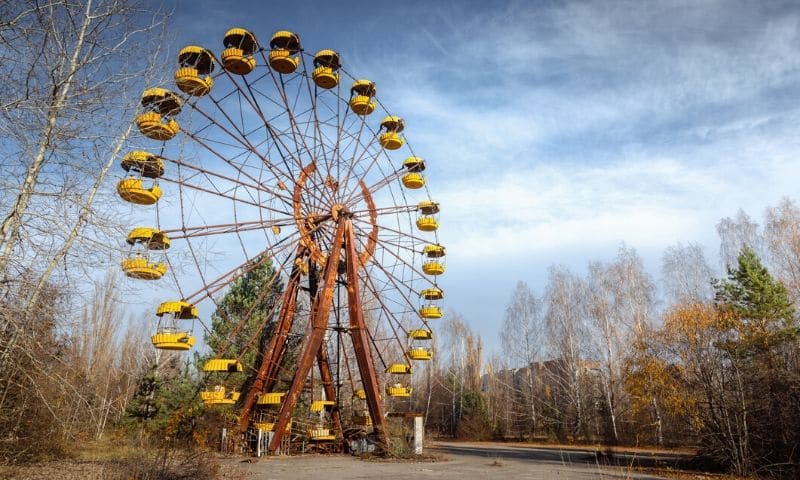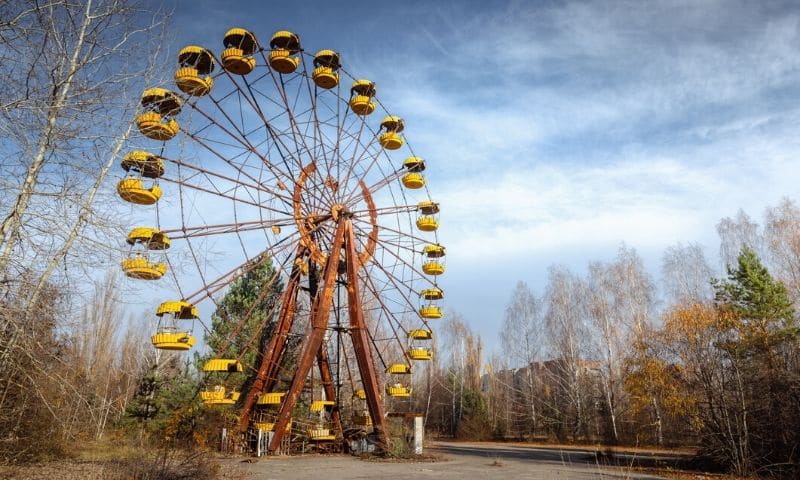 3. St George's Church, Lukova, Czech Republic
Built in 1352 and plagued by several fires and a roof collapse over the years. The locals became convinced that the church was haunted and so refused to set foot in it.
In 2012 an art student decided to do something to draw people back into the church and created 10 ghostly hooded sculptures sitting in the pews. Visitors now have their pictures taken amongst the ghostly figures.
4. Train Graveyard, Uyoni, Bolivia
A project in the early 19th Century saw plans to develop the transport network through Uyoni in Bolivia. However, the project was abandoned because of technical issues and tensions with the local population.
The trains were used for a time to transport minerals to ports on the coast. But, when the minerals ran out in the 1940's the site, equipment and trains were abandoned. Over time the winds have eroded the trains leaving behind a Train Graveyard.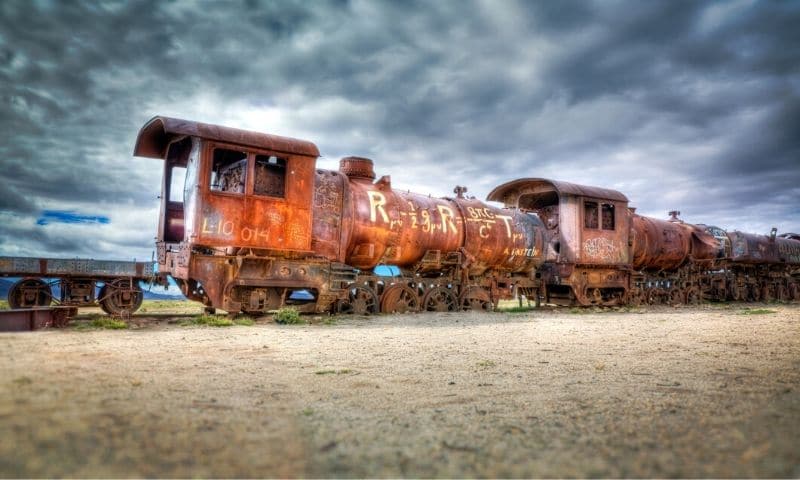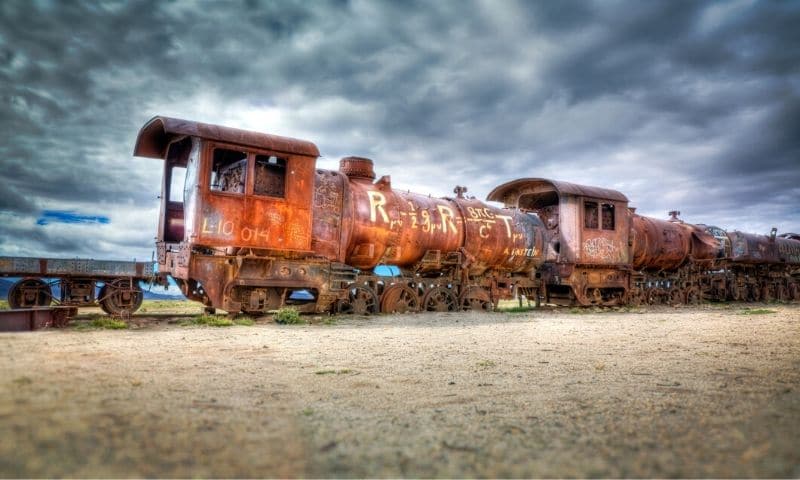 5. Tianducheng, Hangzhou, China
China's Tianducheng district is a replica of Paris, France in miniature. China attempted to recreate the city complete with Champs-Eysees and mini Eiffel Tower which stands at 91 metres instead of the 300 metres of the original.
However, the concept was not as popular as the developers had hoped and today the district is populated by only a couple of thousand people instead of the anticipated 10,000 with most of the streets remaining empty.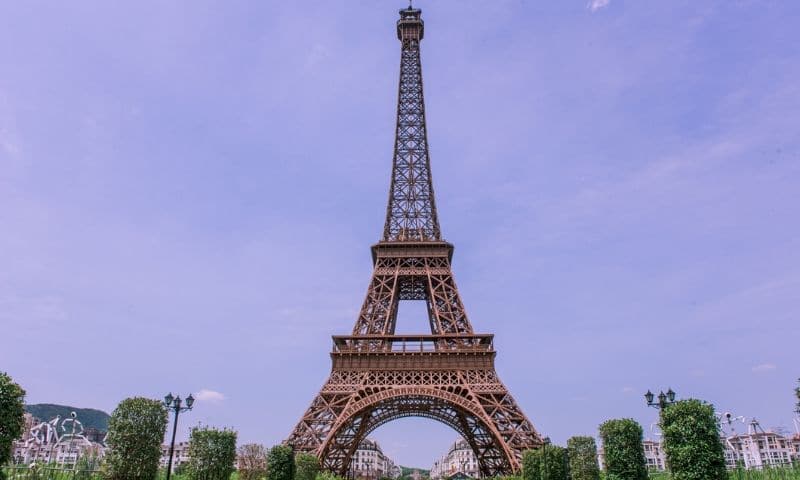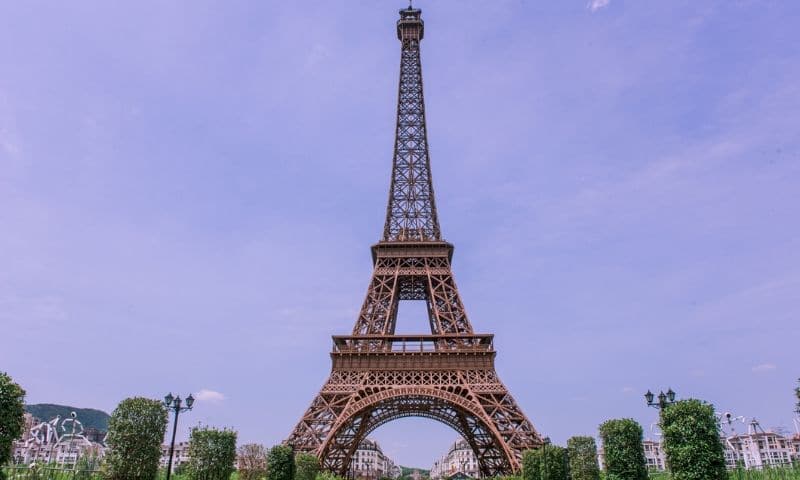 6. Deception Island, Antartica
Deception Island is an incredibly lively island with an active volcano! Volcanic eruptions between 1930 and 1970 meant that the whaling station at Deception Island had to be abandoned several times. As a result, there are abandoned boats and equipment left behind.
Deception Island has now become a tourist destination, and there are tours available to explore the site. Other attractions for tourists include a natural hot tub and the local penguin population!
7. Crystal Palace Subway, Dulwich, London
Built for the World Fair in Hyde Park in 1851, this underground station was constructed to link Crystal Palace mainline station with Crystal Palace. In 1936 there was a devastating fire which destroyed Crystal Palace and so the underground station was made redundant.
The striking architecture remains untouched with octagonal pillars and stunning red and cream tiles across the ceiling. There are a few tours a year giving people the chance for urban exploration and to see this underground beauty.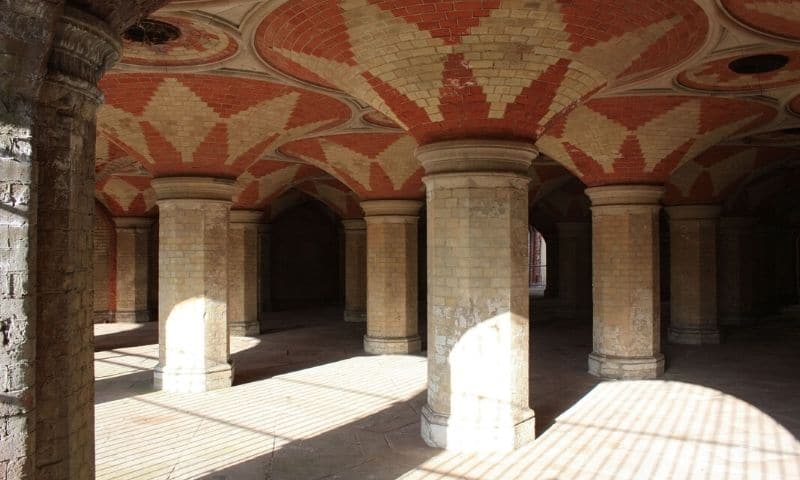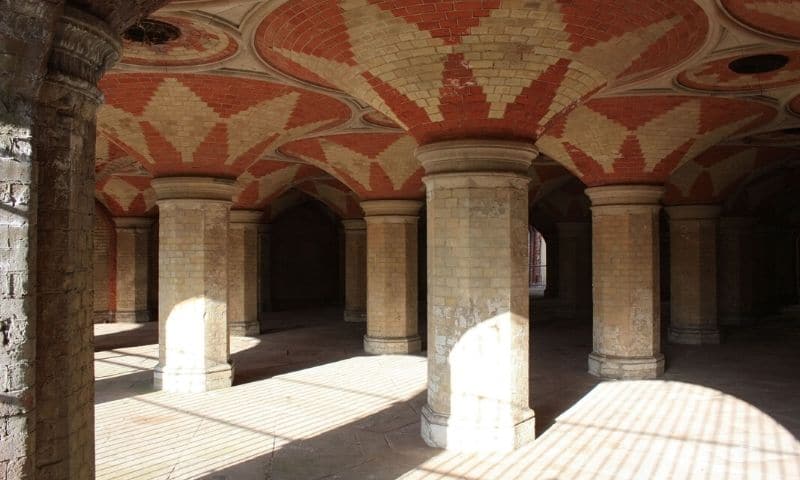 8. Kolmanskop, Namibia
Once a busy diamond mining town, Kolmanskop in Namibia was abandoned when its inhabitants found more diamonds further south. They left and instantly Kolmanskop became a ghost town. Many of the houses have filled with sand and have been made famous by appearing on several films.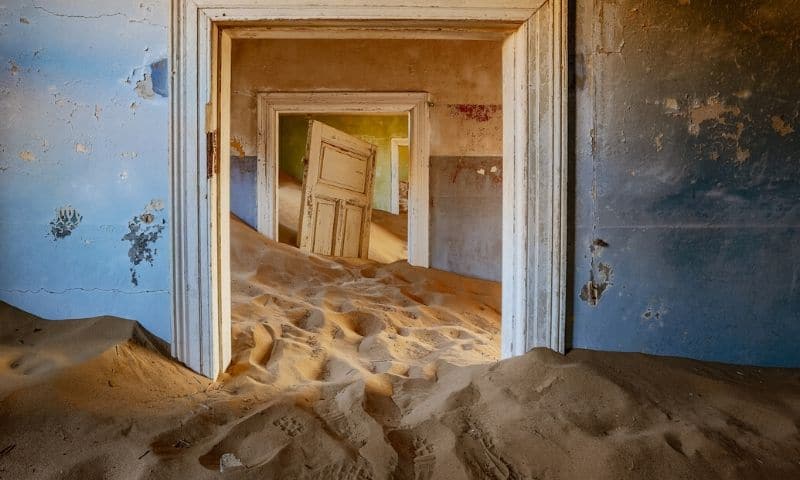 9. Teufelsberg, Berlin, Germany
A former listening station that was used by the US Army during the Cold War, Teufelsberg is now a popular tourist destination. Standing 120 metres high, Teufelsberg (German for Devils mountain), is a man-made hill which is covering a Nazi military college.
The site was abandoned after the fall of the Berlin Wall in 1989 but is now a popular tourist destination.
10. Craco, Italy
This hilltop town has experienced a few issues over the centuries. Built in the 8th century, Craco has since been a victim of earthquakes, war, the black plague and more recently landslides.
It was a landslide in 1963 which forced the inhabitants to leave for good and the abandoned town is now slowly decaying but is a popular site for tourists.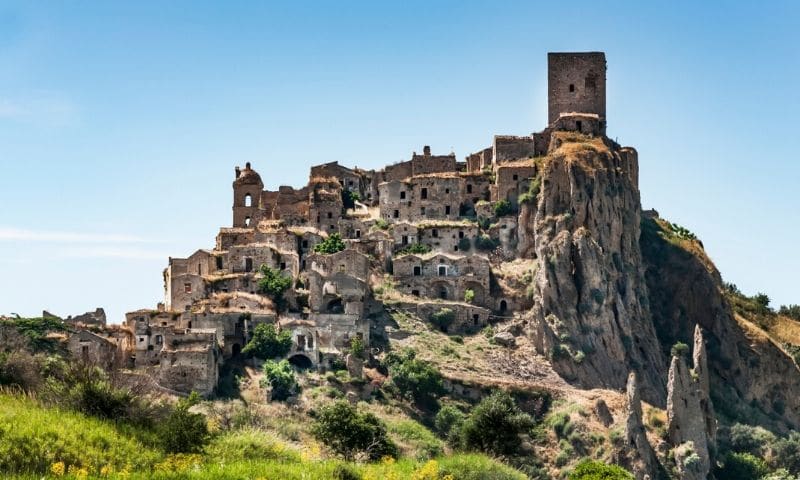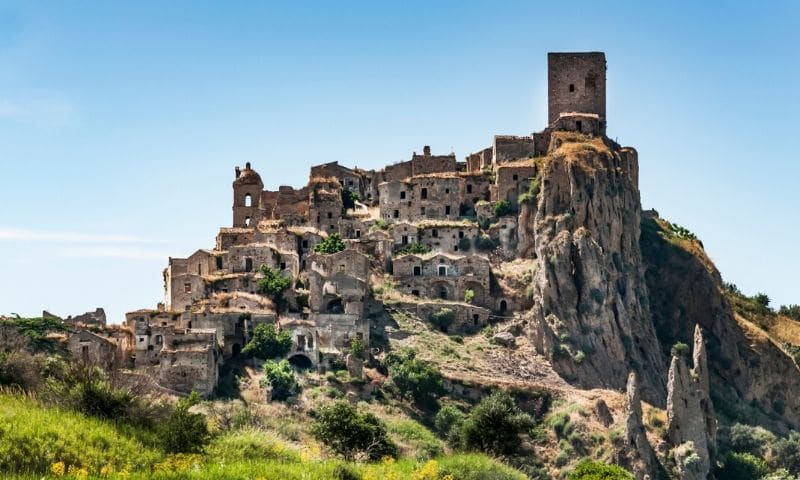 So, these are just a few hidden gems to be found around the world. Each offering a different story and reason for being abandoned, they serve as reminders of events of the past and an opportunity to explore a little bit of history.