Each year I like to try a new sporting challenge, usually for charity. In 2015 I was part of the 'One Day Ahead' team which cycled the entire route of the Tour de France one day ahead of the professionals for Cure Leukaemia and last year I rode the infamous Mont Ventoux three times in one day in aid of The Air Ambulance Service.
This year I decided to raise funds for The Albion Foundation, the charity linked to West Bromwich Albion Football Club and in April, was part of the Baggies Bike Challenge team.
Made up of twenty two cyclists, including former West Bromwich Albion players Brendon Batson and Bob Taylor, the team aimed to ride from the Liberty Stadium in Swansea to the Hawthorns in time for the match between the two teams.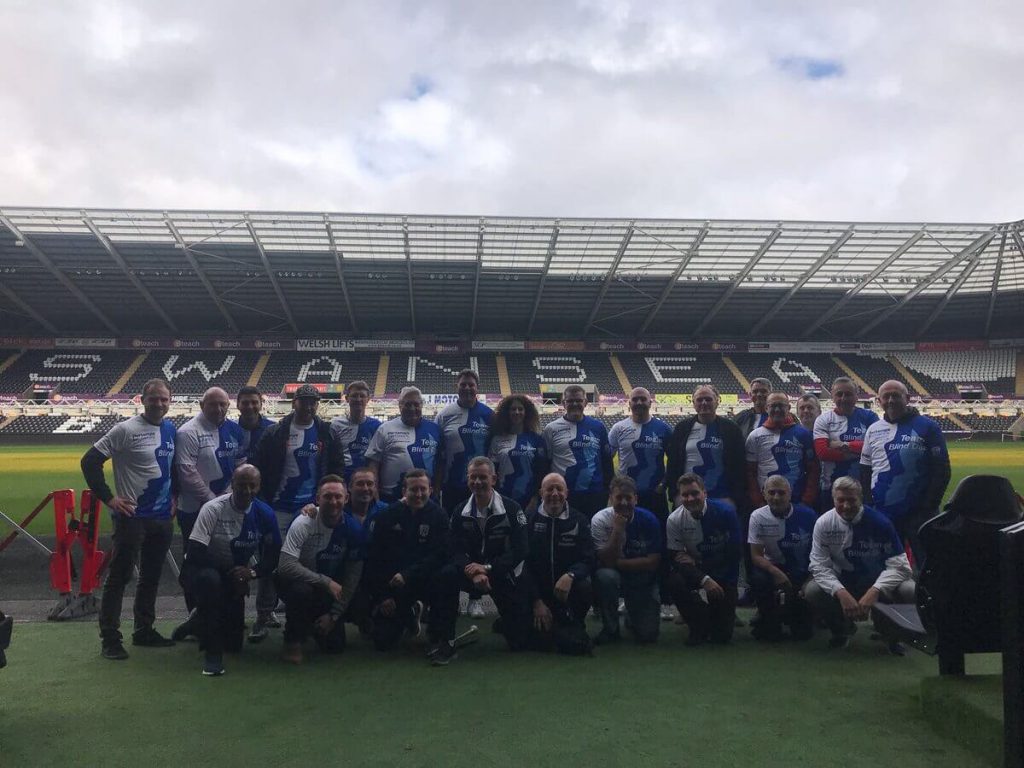 We set off from the Swansea City stadium and rode 156 miles over the Brecon Beacons and through Abergavenny, Hereford, Worcester, before arriving in West Bromwich for the game. On our arrival we were welcomed into the WBA Fanzone at the Hawthorns and received a rapturous applause whilst doing a lap of honour around the pitch at half-time.
The challenge has so far raised just over £10,000 with the final total expected to be in excess of £15,000. The money will go towards the work of The Albion Foundation, which runs a range of community outreach initiatives including, school visits and extra curriculum education, working with children in care, Alzheimer's memories cafes, disability sports competitions and female sports development programmes.
Although in its fourth edition I am the first woman to have participated in the Baggies Bike Challenge and as well as raising funds I hope that my participation will have shown young female Baggies fans that they can enjoy and succeed in sport.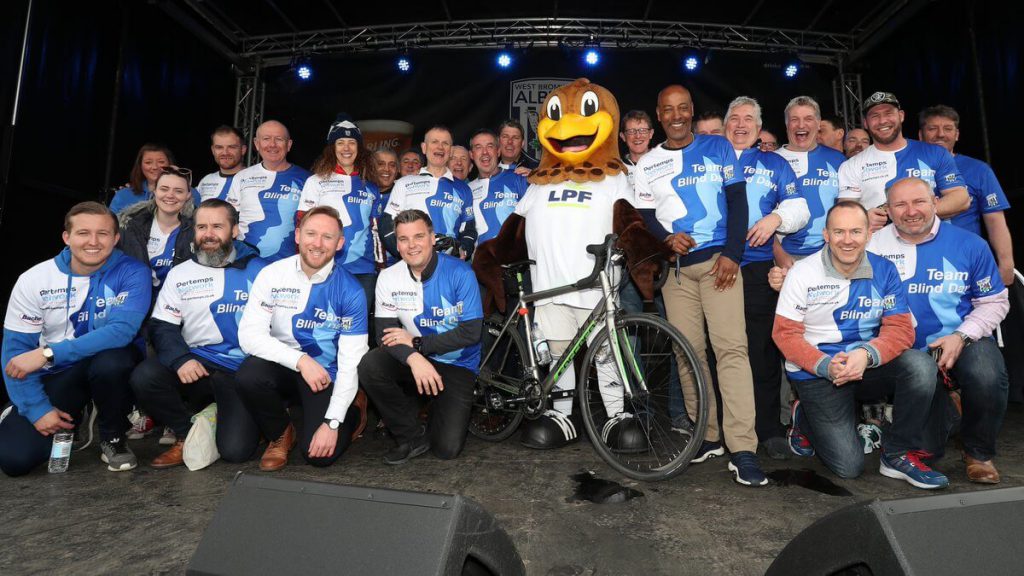 Like me, many of you will embark upon an endurance challenge, such as a marathon, cycle sportive, or mountain climb. Often your registration is the result of a New Year's resolution made whilst still under the influence of champagne, a dare with a mate, an effort to defy the aging process in a significant birthday year, or like me, to raise funds for charity.
Whatever the motivation, sporting challenges take a lot of effort and preparation to complete. Here are my five top tips for successfully 'ticking-off' your own personal challenge:
Research
The first thing is to decide on what challenge you want to embark on and whether you'll use it to raise funds for charity. Many charities organise their own challenge events which means you'll be part of a team and have logistical support during the event which can make things easier. Of course you don't have to fundraise and plenty of people enter an event just for the satisfaction of pushing themselves and achieving a personal goal.
When you have decided on your particular challenge, the first thing to do is some research on what it entails. Once you register you should receive official information on the route, timings and event support but it always pays to do some extra detective work! If your challenge is an annual event there will often be photos from previous years where you will be able to look at road quality, what people wore and the equipment participants used.
Discussion forums are also a useful source of information on events where you can find out how people prepared and their post event analysis. Whilst lots of events provide you with maps, Google Earth is useful to get a good view of the route, landmarks and terrain. For example, after reading the profile of Month Ventoux I decided to change the sprocket on my bike prior to my challenge so that I had a few extra gears for when the gradient was particularly steep! This definitely helped me complete the challenge.
Often when doing endurance events the weather is as much of a challenge as the distance or obstacles. Make sure you look at the average temperatures for the year and then closer to the event, the near range forecast.
The temperature on my Mont Ventoux ride reached almost 40 degrees celsius, which was much hotter than expected for the time of year but luckily I had looked at the forecast and this helped me to develop an appropriate nutrition plan and pack suitable clothing.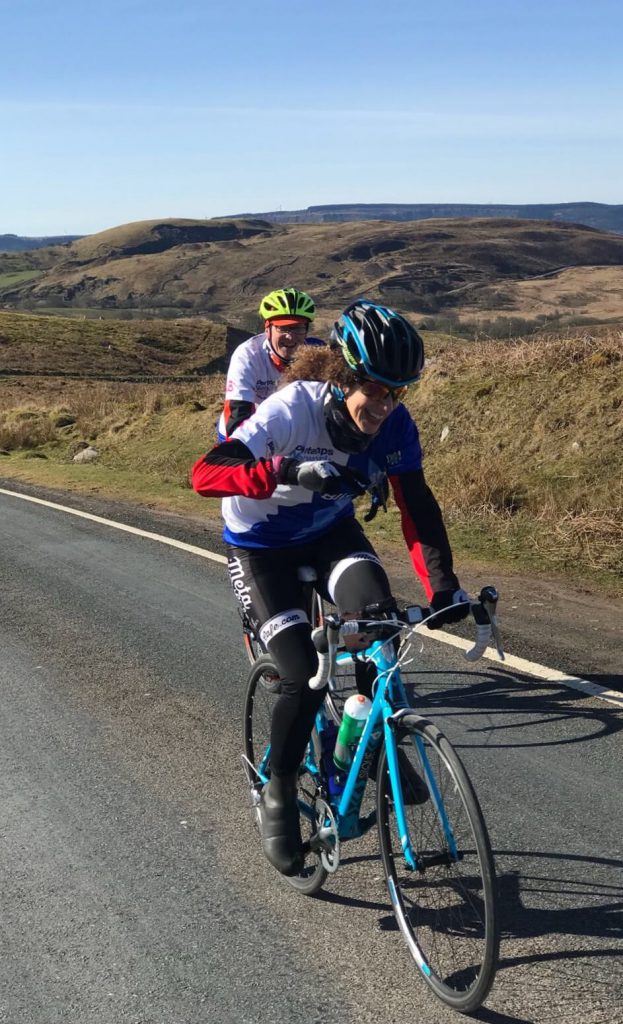 Training
Once you have done some research on what the challenge entails, you will be able to develop an appropriate training programme. Some events will have their own training programmes or you can often find distance specific plans on line, both of which are a great idea for beginners.
Start conservatively at first, as too many people get injured by doing too much training too soon. You probably won't cover the distance of your challenge before the event. Aim to be able to do about two-thirds or three-quarters of your event by the end of your training. Whilst training for a marathon most runners will do one run of about 20 miles but rarely run the 26.2 miles until race day.
Try and replicate parts of your challenge in your training, for example if you are doing a hilly event, try running, walking or riding hilly routes. If your challenge is in the UK then you could go and try out part of the route, maybe the hardest part, which will give you a big psychological boost.
In the final few weeks before an event many people will start to worry that they haven't done enough training and start to 'panic-train'. This is one of the worst things you can do! In the run up to an event you should 'taper', which entails reducing the amount of training so that you start the event rested and feeling fresh rather than fatigued or injured!
Nutrition
The first thing you should do is find out what food and drink is offered by the event organisers during the challenge. In endurance challenges, there are often food-stations with a variety of energy products and drinks but sometimes you have to be self-sufficient.
The most important thing with regards to nutrition and fuelling, is to make sure you eat and drink enough. Not consuming enough carbohydrates can result in depleted glycogen, causing low levels of blood glucose and ultimately hypoglycaemia, more commonly known as 'bonking' or 'hitting the wall'. The body can only store sufficient glucose for about 90 minutes of exercise so if you are exercising for longer periods then you will need to take on board glucose for the body to keep going.
If your challenge is likely to be in warm weather then it will be important to replenish sodium, which is lost when we sweat. It is a good idea to have a drink which contains electrolytes – these are salts which contain not just sodium but also magnesium, potassium and calcium.
On long rides, I will take some energy drink powder and electrolyte tabs that I can mix with water en route. You can buy a lot of powders in sachets – perfect for your cycling jersey pocket. As it was so hot on my Mont Ventoux challenge I kept my sodium levels topped up by also taking Salt Sticks – small tablets that you take about every hour or 30 minutes, depending on temperatures.
Don't wait until the day of your event to try out new products. Try them out whilst training so that you know if any cause you any digestive problems.
Mental preparation
Whilst everyone will physically train for a physical challenge, not many people will train their mind. However, what you tell yourself before and during an event can be key to whether you succeed or not.
In a previous blog I detailed how at the start of the year I like to write down a number of main goals and then smaller process goals that will help me achieve the main goals. For example last year, 3 x Mont Ventoux was one of my main goals and a smaller process goal was to complete a hilly sportive ride in the spring. By crossing off your process goals you are showing yourself that you are prepared, which helps mentally.
Music can be a big motivator and so I have specific songs that I play in my warm-up that gets me in a positive frame of mind- these include Lady Gaga, 'Edge of Glory' and Katie Perry 'Roar'. Some events allow you to listen to MP3 players and whilst I prefer to just listen to nature and my body, some people find that a good set-list helps them around an event.
Positive self-talk is really powerful and many pro-athletes have specific mantras for an event and mini-mantras for specific parts of a race. If you have done your research you will know which sections of your challenge will be particularly difficult and can have a particular mantra for this section that helps you get through it!
Fundraising
Some people find that being accountable in some way is an added incentive to complete a challenge. This could be just telling people what you are planning, or raising sponsorship. However, raising money isn't easy, especially if your friends are sporty as they will judge your challenge by their own fitness levels. Ultra-marathon runners are unlikely to part with their cash for your half-marathon attempt!
I have found that people are more likely to hand over money if they think they are getting something in return. For example I have sold old sports kit and equipment or held online auctions of sports memorabilia. I have also run charity stretching and Wattbike classes. Do you have a skill that you could share to raise money? I've also raised funds by running social events at my local football club and friend's pub, quizzes and static bike challenges outside my local garden centre.
The best way to raise funds is to set up an on-line sponsorship page such as Just Giving. You can then promote your link via social media but don't forget the personal touch-simply walking around your workplace with a paper sponsorship form is still one of the best ways to raise money.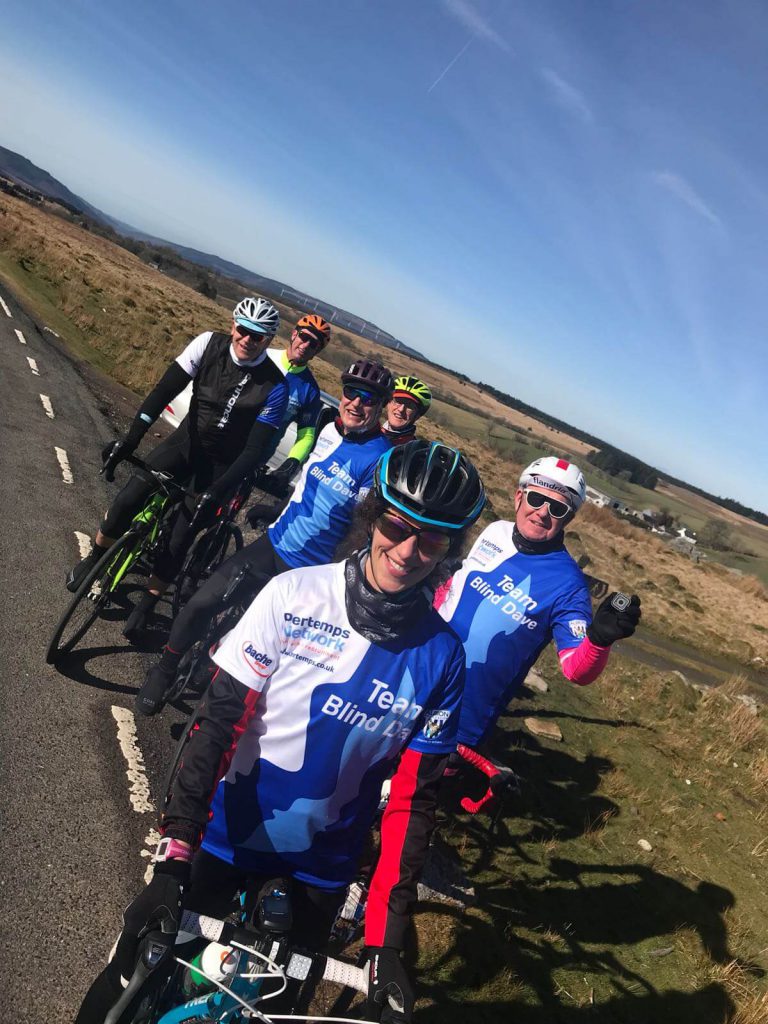 So, whatever you decide to embark on, let me wish you "Good Luck" and don't forget to get appropriate insurance, such as SportsCover Direct's Sports Accident or Sports Travel Insurance so that you have peace of mind when taking part in your challenge!
Helen is the current British Quadrathlon Champion and British Quadrathlon Trophy Series winner and a former age group World and European Duathlon champion and European Triathlon champion. In 2015 Helen was part of the One Day Ahead team, which raised £1m for Cure Leukaemia by riding the entire route of the Tour de France one day ahead of the pros. You can follow her on Twitter via @helengoth.