"Collared shirt; must be tucked in at all times, 'appropriate' golfing trousers, or tailored knee-length shorts, plain white socks (no logos)."  Go to any golf club in the UK and the likelihood is they will have a dress code. Typically, golfers will be expected to adhere to a relatively strict ruling on what they can and cannot wear on the course.
But does golf need to ditch these pernickety formalities to survive?
Some golfers will argue that maintaining the sports traditions are fundamental for it to retain its charm. For others though, it's simply a barrier to inclusion.
The debate about dress codes reared its head again in May when a coaching session held at Oulton Hall Golf Club in Yorkshire showed youngsters on the putting green in hoodies, tracksuit bottoms and trainers.
Thomas Devine, director of the club's Future Elite programme accompanied the image with a caption that let his thoughts on club dress codes be known.
"You let children play in hoodies and tracksuit bottoms?"

"Yeah, we do"

It's the playing thats important ⛳️ pic.twitter.com/lgNskIBIu8

— Thomas Devine (@ThomasDevinePGA) May 11, 2019
And while the majority of Twitter seemed to agree with him, there were still one or two questioning whether the decision to abandon some of these etiquette practices was the way forward.
For most though, seeing youngsters enjoying playing golf was what was important, regardless of what they are wearing. That attitude does seem to be the growing consensus among the golfing public. Why then, is there still the need to follow what some might describe as archaic rules?
ABOUT US
With a 25+ year history, we are today one of the UK's leading online providers of Golf Insurance. Our policy, which is underwritten by AXA XL, will protect you should you accidentally injure someone or damage their property whilst playing, which then results in a compensation claim against you. It will also protect your golf equipment 24/7, 7 days a week, from the risk of it being lost, stolen or damaged.
Smart clothing, smart behaviour?
Go on any golf club's website and it's highly likely that it will underpin its dress code by using phrases such as "maintaining reasonable standards" or "respecting golfing traditions." The desire for every golfer to look smart on course is an understandable one. But believing that by dressing smartly a golfer is precluded from behaving inappropriately on course, in a way that doesn't "respect tradition", is clearly short-sighted.
All that is done by demanding players wear certain items of clothing is the restriction of those who might not have items that match the brief, or the financial capabilities to buy them.
There-so comes the idea that changes, or the scrapping of dress codes, is the first step to bring golf into the modern age.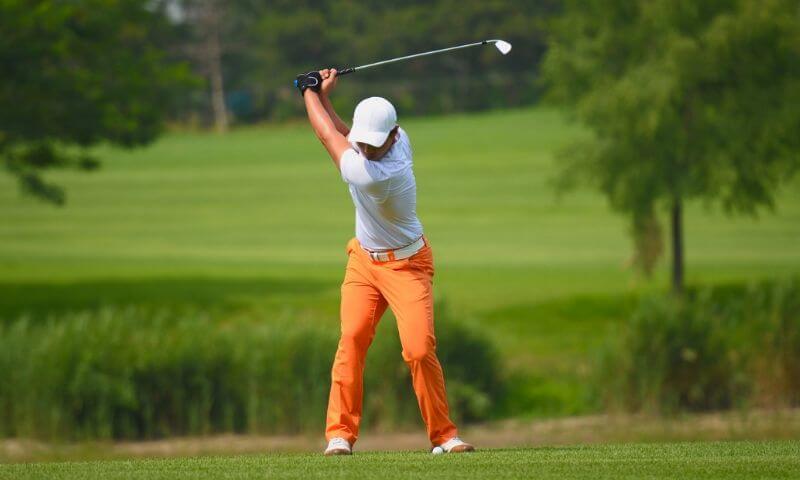 Stuck in the past?
Calls for golf to get with the times and embrace the new breed of golfer have been commonplace in recent years, but it appears that progress has been fairly slow.
In some respects, resistance to change is to be expected, just look at other sports. When the idea of Twenty 20 cricket was first penned, there were those claiming it would be the death of Test cricket. In football, the discussion about the apparent benefits and drawbacks of VAR continue to rumble on.
Essentially though, these sports will carry on regardless, but how they are perceived and the type of audience they attract will vary.
The emergence of golfing variations in the last decade such as footgolf and TopGolf have the potential to bring new players to the course. But with the number of people playing golf monthly falling by 21% over eight years to 2016,  it seems that more needs to be done to convert these new golfers to the traditional form of the sport.
With costly membership and green fees, a dress code which is generally expensive to follow and big outlay for a good set of clubs, it's easy to see why the sport is sometimes seen as one for the middle-aged, middle classes.
One could argue that those at the top of the professional game need to address these issues more robustly. While the number of youngsters taking part in some form of golfing activity (crazy golf/footgolf etc.) is healthy, changes need to be made to the traditional form of the sport if those traditions are to continue long into the future.
The dress code debate is certainly one of the easiest potential flaws for the sport to address. Whether wholesale changes are made, remains to be seen.
Although golf's struggle to shake off its tag as being overtly stuffy and rule-heavy in nature is ongoing, you could argue that there are some signs that practicalities are being favoured over tradition and rules of late.
A hint of change
First there was the positive reaction to Thomas Devine's dress-code bashing, and then came the news that the PGA was considering letting John Daly drive a golf buggy around the course whilst taking part in The Open Championship.
The flamboyant, and sometimes controversial American says he requires the use of the buggy to combat osteoporosis in his knee. Through a disability allowance, he request was granted whilst taking part in the USPGA at Bethpage Black earlier this year.
While the allowance seems like a reasonable one, it was not met with universal understanding. Six-time Major winner Nick Faldo commented; "I think walking is an integral part of being a golfer," while Tiger Woods left his response somewhat open-ended when asked about the issue. "I walked with a broken leg, so…" Woods proclaimed, referring to his 2008 US Open experience.
Although neither response is scathing, and the majority of golfing fans will see no problem with Daly's request, there is clearly some reluctance to change rules and make extra allowance from some of golf's 'old guard'.
There were some alterations to golf's rules at the start of 2019. These generally focused on specifics of the game, how to take a drop, when to punish slow play and the clubs allowed in one's bag.
The seemingly never-ending quest to shake off golf's perception problem goes on though. The latest row about dress codes and Daly's buggy request probably show that for some, tradition often stands in the way of modernity.