July brings about the big one for cyclists – Le Tour de France. Aside from the fabled yellow jersey, arguably the most sort after prize is the mantle of King of the Mountains.
The polka dot jersey, awarded to the rider who is most able to flourish over the toughest climbs France has to offer takes some winning.
Most of us will never have the chance to don the famous spotted top, but that doesn't mean we can't be our own personal King of the Mountains.
Forget France though, there are plenty of brutal mountain ascents that you need to try elsewhere around Europe. How about testing your resolve on these five lung-bursting tests.
Hardknott Pass, Cumbria
We'll start off close to home in Cumbria with what is arguably the toughest climb the UK has to offer. Nestled deep in the Lake District between Eskdale and the Duddon Valley, there are some tough gradients to conquer.
An average climb of 15% poses an incredible challenge in itself, let alone the sections of the road that reach a thigh-numbing 33%!
A series of tricky switchbacks make the climb seem less like the north of England and more like somewhere in the central European Alps!
This home-grown horror is ideal for those looking for a challenge without leaving these shores.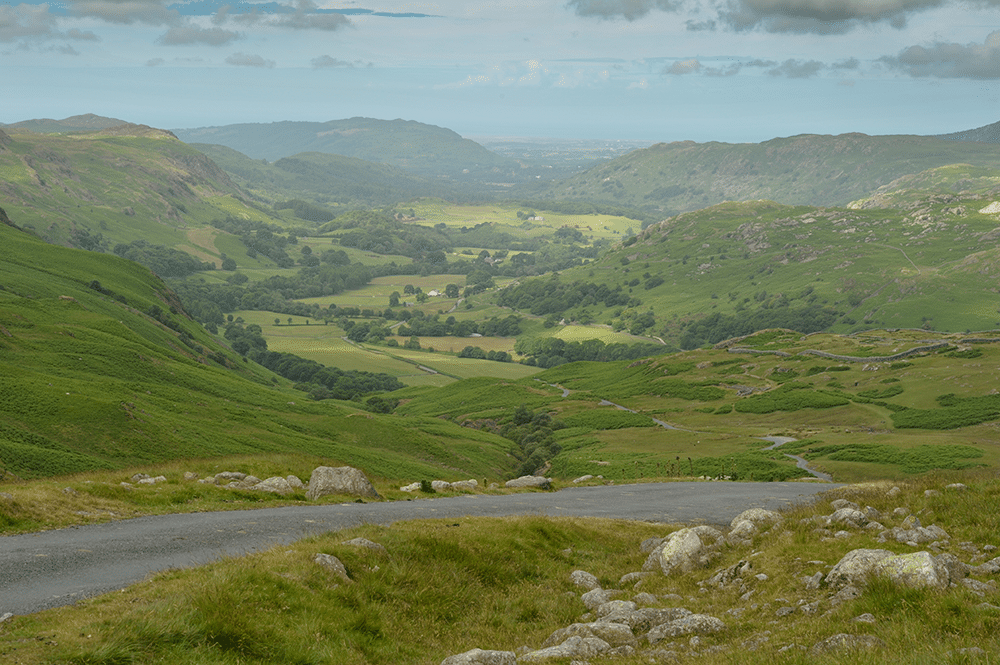 Trollstigen, Norway
Though not particularly steep at 7% average gradient or long at around 12km, the Trollstigen is a climbers dream.
"The troll's ladder", as it is in Norwegian takes in 11 tight switchbacks as it explores western Norway's fjordlands.
Dotted with waterfalls, sheer cliffs and mountains the ride isn't just about the view from the top. One thing to remember, winters here are bitter, so remember to wrap up if taking in this Scandinavian climb.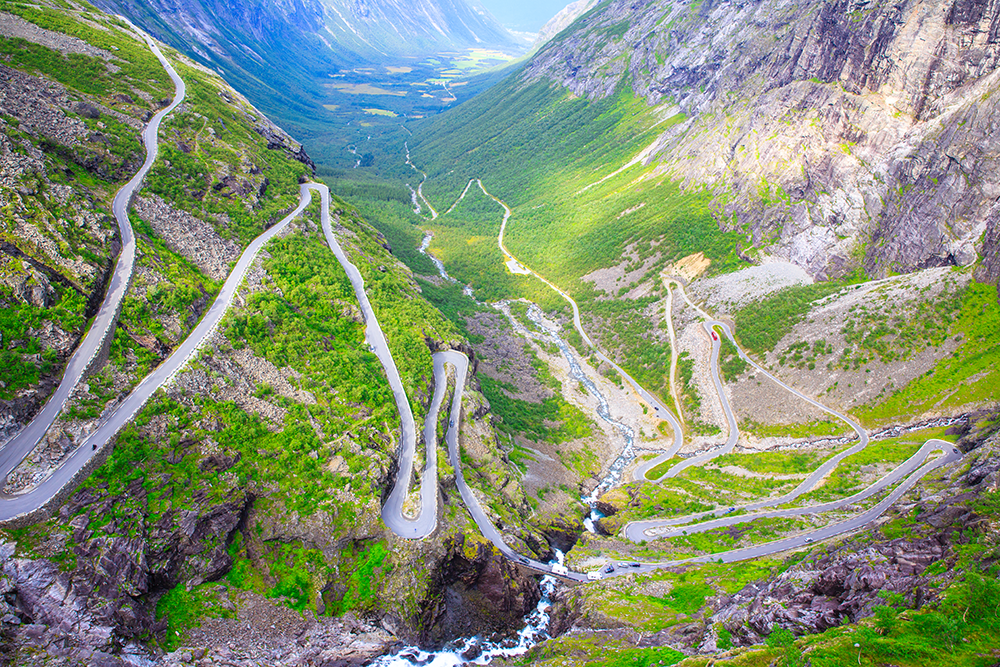 Muro di Sormano, Italy
Pro Cycling magazine once described this climb as "a two kilometre high staircase", with 'muro' meaning 'wall' in Italian it becomes clearer why they did.
An average gradient of 15%, this 2km ascent is not for the faint-hearted. This section of road returned to the Tour of Lombardy in 2012 after a near-50 year absence. Back in the 1960s even some of the pros had to get off their bikes and push!
Quotes from some of the great and good of cycling are stencilled onto the resurfaced road along the way. One thing's for sure – that extra motivation may well be needed.
Stelvio Pass, Italy
TV show Top Gear declared the Stelvio Pass as the "Greatest road in the world", but it's not just for those in motorised vehicles.
The series of switchbacks that present an average gradient of around 8% nestled in the Alps close to the border between Italy and Switzerland are incredible to ascend by bike..
Cyclists are presented with their very own day to sample this fabled road all to themselves in late August too. Cars, vans and lorries are banished as 8,000 hardy souls aim to reach the summit using peddle-power alone.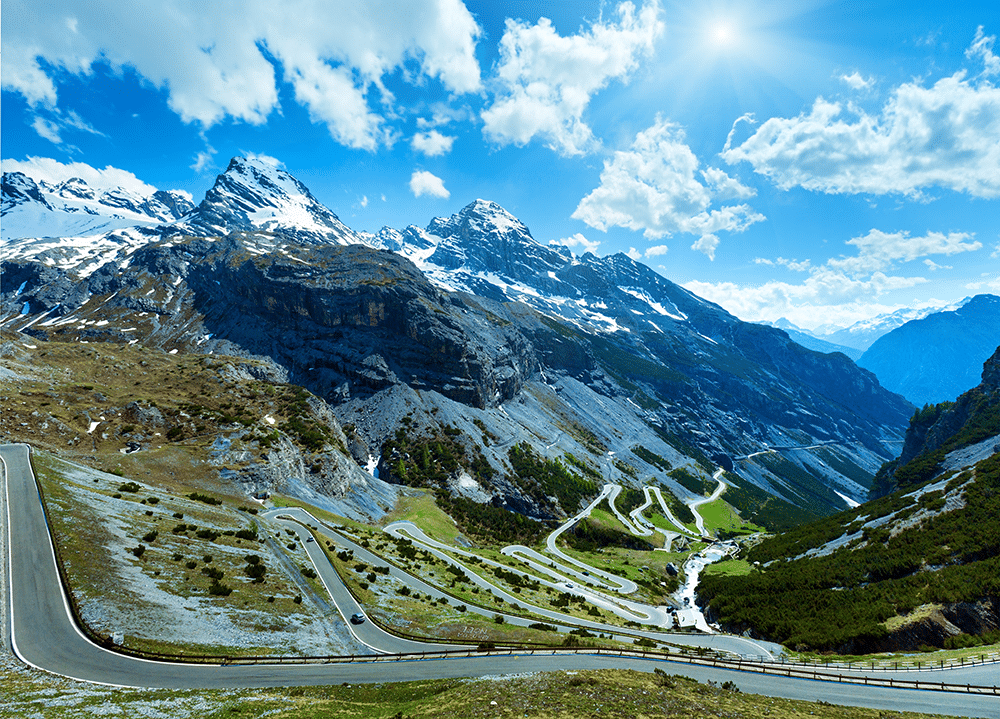 Alto de l'Angliru, Spain
It's not just one day in late summer that cyclists can enjoy top climbs in relative isolation. Though not closed to motor traffic, few cars are spotted on the road that made a return to La Vuelta a Espana this year.
Situated between the Picos de Europa mountain range and the Somiedo Natural Park, views on the way up are spectacular. That is, if you are in a mood to stop and take it all in.
Alberto Contador described Angliru as the toughest mountain he's ever climbed so that probably says a lot!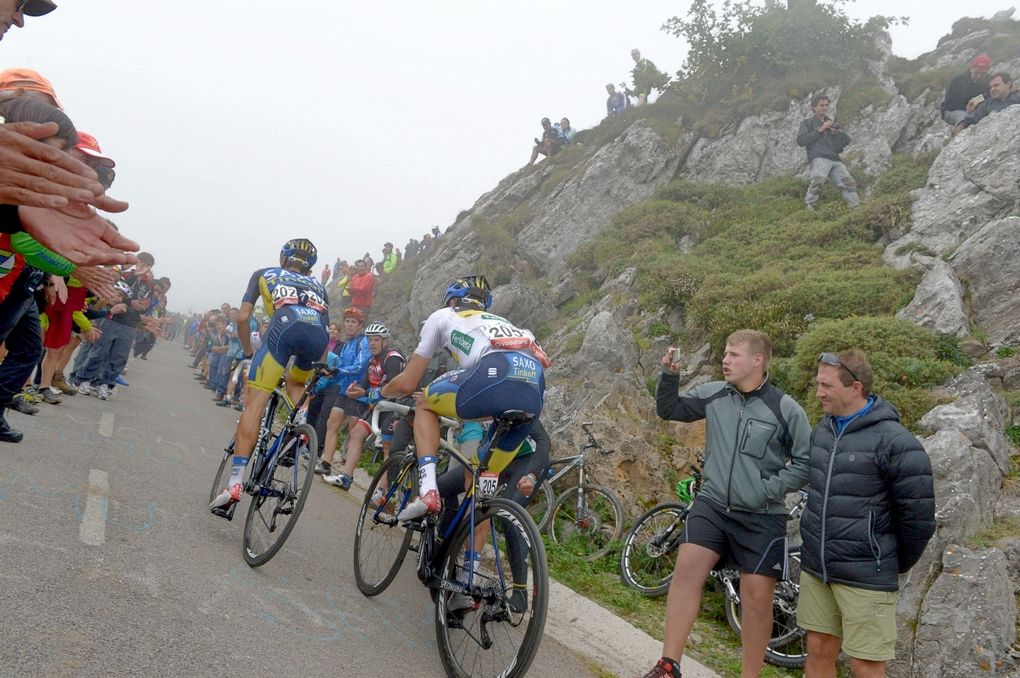 Fancy taking up the challenge of any of these climbs? Ensure you are fully covered with our Sports Travel Insurance, or if Hardknott Pass is on the agenda, our Sports Accident Insurance.