Brits planning cycling holidays overseas are turning their backs on the more 'traditional' bike breaks, in favour of new, up-and-coming destinations, according to the latest data.
SportsCover Direct has found that the number of people planning cycling breaks in countries such as France, Spain, the Netherlands and Italy has fallen dramatically in the last three years.
According to Google's Historical Search Volume data, there were 33% fewer searches for cycling holidays in France or Italy last year, while queries relating to Italy and Spain both fell 19%.
The quartet – the most searched for three years ago – remain Britain's top four cycling holiday destinations, but the gap to the chasing pack of countries is closing.
Cyclists looking to explore what Croatia has to offer grew by 50% between March 2016 and March 2019, with over 2,500 people searching for "Croatia cycling holidays" a year.
The Adriatic nation not only has a wealth of road cycling offerings, but it also caters fantastically well for those looking to get off-road. Initiatives such as the TransDinarica mountain biking route, which travels the whole length of the country have opened up Croatia to more adventure-seeking mountain bikers.
ABOUT US
With a 25+ year history, we are today one of the UK's leading online providers of Cycling Insurance. Our policy, which is underwritten by AXA XL, will protect you should you accidentally injure someone or damage their property whilst cycling, which then results in a compensation claim against you. It will also protect your cycling equipment 24/7, 7 days a week, from the risk of it being lost, stolen or damaged.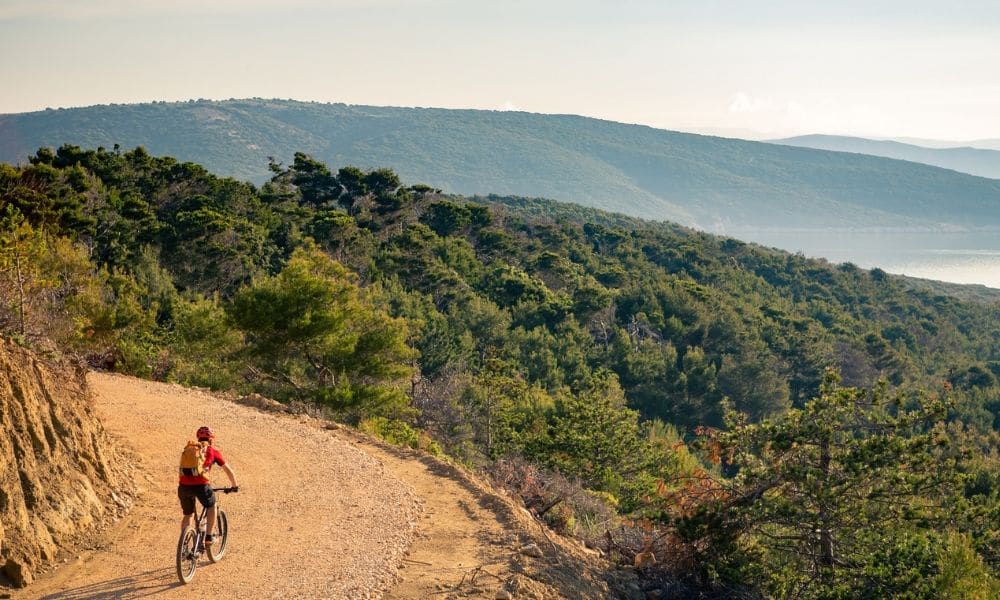 Another destination that has grown in popularity in recent years is Portugal. A search volume increase of 24% over three years brings it level with Croatia as the fifth-most searched destination for cycling holidays according to Google.
The pair stand out as an exception to the rule when it comes to Europe. Overall, countries in Europe saw a fall of 19% in the total number of searches for cycle breaks amongst Brits.
Instead, it appears riders are looking further afield for potential destinations.
Asian destinations (11% increase) and South and Central American nations (50% up) saw a big upturn in interest amongst UK holidaymakers.
One nation that rose in popularity was Vietnam. Searches for cycling holidays in the communist nation rose 27% in the three years we investigated. That increase corresponds with the general growth in tourism in the south-east Asian destination.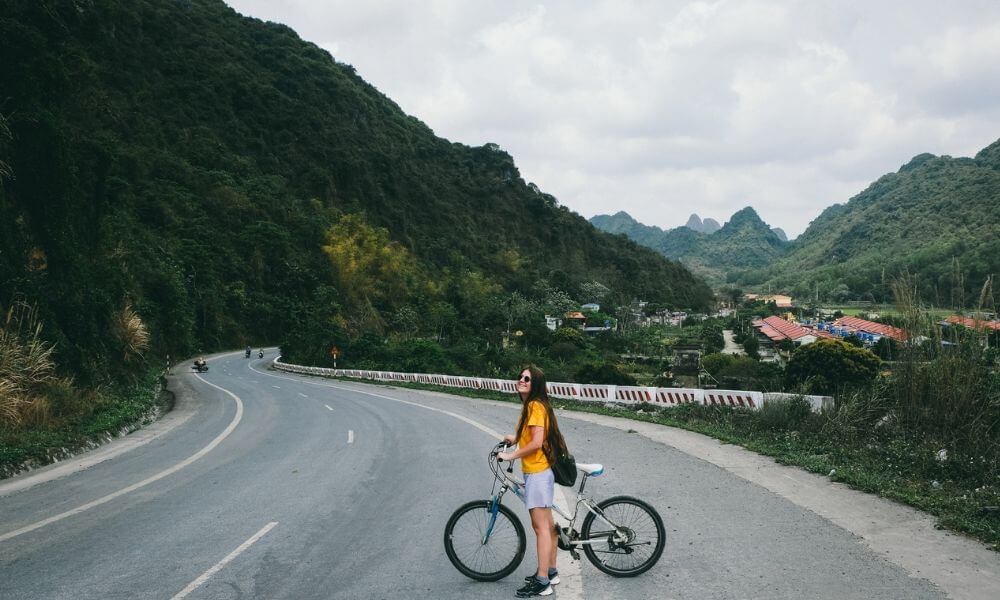 According to Travel Weekly, the number of visitors to Vietnam has grown 22% year-on-year since 2015, leading to some murmurs of over-tourism.
Nevertheless, the country remains high on the agenda for cycling enthusiasts, with the country sitting in joint-ninth spot in the cycle holiday search rankings.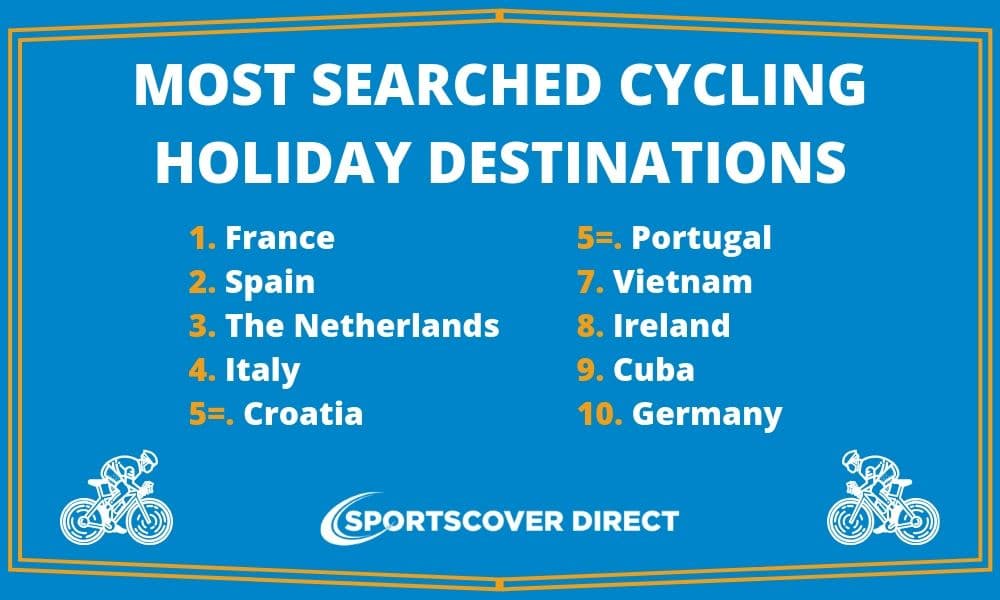 On the other side of the world, Colombia is starting to establish itself as an alternative destination for a cycle break.
Previously unable to shake off a tag of crime-ridden danger-zone, Colombia has been making strides in the tourism market of late. And although the numbers of British cyclists looking to holiday in the country is still modest, their numbers have tripled in the last three years according to Google figures.
What awaits those who head there are some of the world's hardest and longest hill-climbs (it's no surprise that Nairo Quintana is a dab-hand at attacking his opponents at altitude), and an event in capital Bogota that bans cars from the roads once a week to allow the city's cyclists to reclaim the tarmac.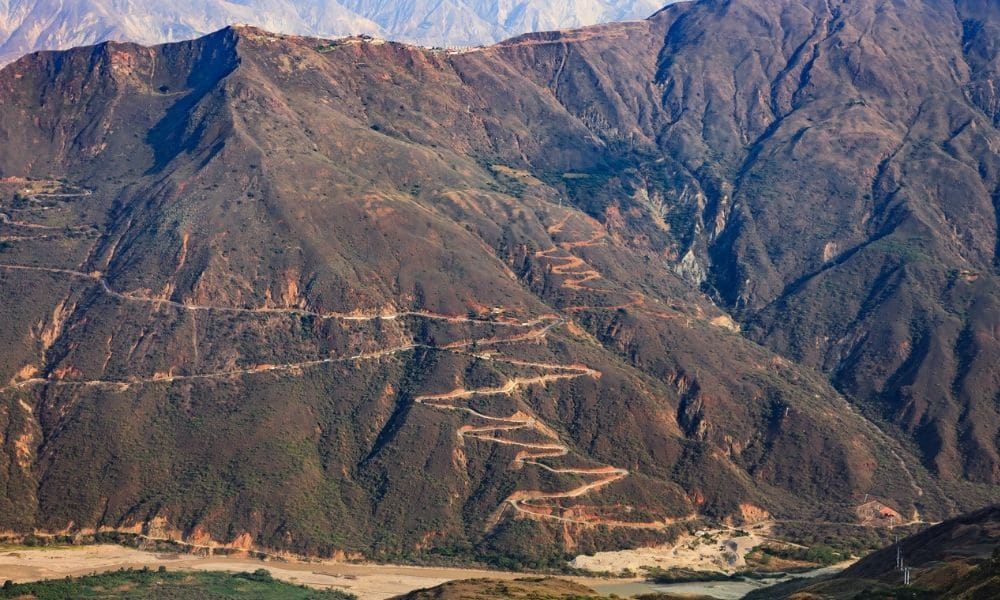 So while the usual suspects remain popular amongst Britain's cyclists, it appears a new wave of cycle tour destinations could be about to challenge the old guard.