When you're thinking about where you're going to go skiing this winter, your mind immediately jumps to the difficulty of the slopes, the snow and weather conditions, the quality of the accommodation and the choice of food and drink. But there can be far more to it than that.
A trip to a ski resort can also give you plenty of opportunity for other adventures – and if some of the people in your party won't or can't ski, this can give them something to enjoy from the trip, too. In this guide, we'll explore why it can be so important to take non-skiing activities into account when planning your trip and highlight some of the best resorts for fun away from the slopes.
Why is it important to consider non-skiing activities?
There are lots of different reasons why a good selection of non-skiing activities are a vital part of a great skiing holiday. One is because (unless you are properly hardcore!) you're unlikely to be skiing all day, every day of the entire trip – either because of your fitness levels, or because the weather conditions don't run in your favour. The former is more likely to apply to families and younger children, who may find it tough to deal with lengthy time on the slopes day after day.
Another reason relates to physical ability: some people may no longer be able to ski because of their age or a disability, while others may suffer an injury during the trip that rules them out of action. For them, having some alternative things to do while you're out on the slopes can ensure they don't get too bored.
Our pick of the best ski resorts for non-skiers
To help you understand the breadth of choice available, we've picked out our best ski resorts for non skiers, based on some of the standout activities available:
Chamonix, France
One of the most popular resorts in the French Alps is an all-round top destination, whatever you want to get from a winter holiday. Start with the cable car that takes you up the Aiguille du Midi, as you'll get fantastic views of Mont Blanc from here on a clear day. For something with a real natural feel, there's a cog railway that runs to the ice cave at the Grotte de la Mer de Glace, and plenty of walking routes to enjoy that avoid the hilliest terrain. And at the end of the day, there are so many superb restaurants dotted around the town that you won't go hungry!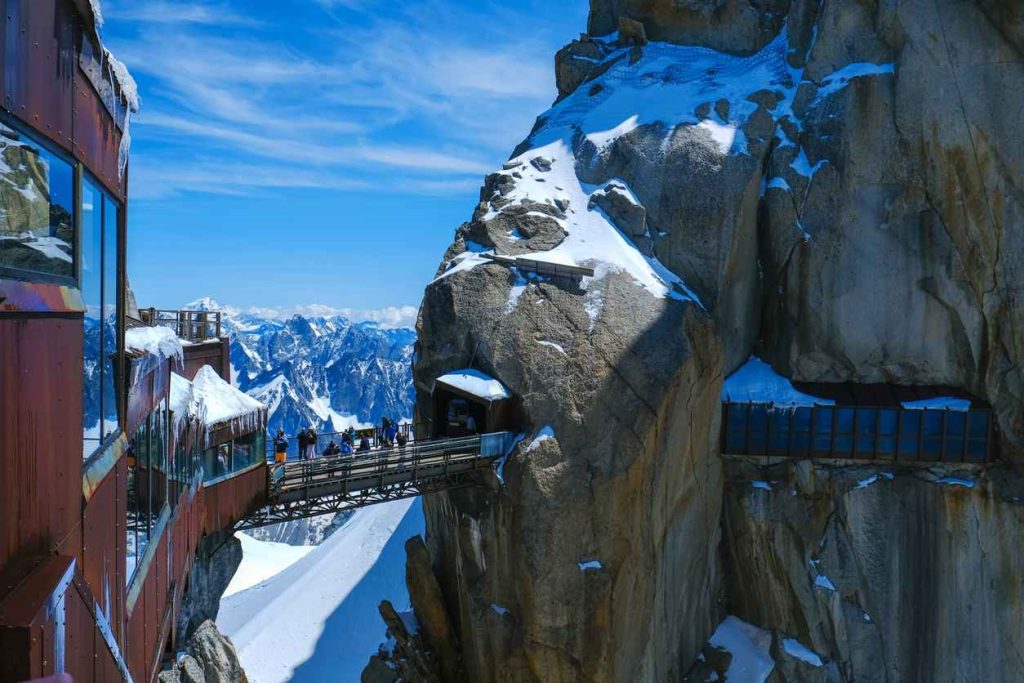 Kitzbuhel, Austria
Some ski resorts are far better for retail therapy than others, and Kitzbuhel is one of the best options in the Alps. Designer shops abound for those who want to spend, or even those who just enjoy a bit of window-shopping. There's plenty of culture to explore too, including traditional ceramics and classical concerts in the Mirabell castle. And if you want to see how Alpine skiing is really done, then don't miss one of the blue-riband races in the men's downhill ski season on the fearsome Hahnenkamm – it normally takes place around the middle of January.
Levi, Finland
Think of Lapland and straight away you think of Christmas, but outside of the festive period it's a place with a wide range of activities for people of all ages. You can go on a wintry safari in search of reindeer, try snowmobiling through the pine forests, or even go sledding with dogs. Many of the hotels and resorts in the area are high-end with luxury indoor spa facilities including saunas – an essential given how low the temperatures can drop. And if you're really lucky, you might get to see the Northern Lights while you're there.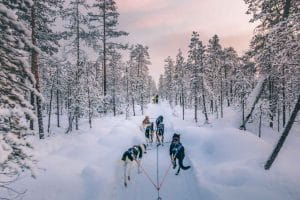 Panorama, Canada
If you want to explore a part of Canada that's truly a rugged wilderness, then you can't go wrong with a trip to Panorama. As well as great skiing, there's snowshoeing, snowmobiling, cycling on specially adapted bikes with fat, snow-friendly tyres, horse-drawn wagon tours and much more. If you start feeling the cold, then simply step into some of the hot pools that are among the largest you'll find anywhere in Canada.
Cortina, Italy
If your group contains a history buff or a culture vulture, then make sure you put Cortina – co-host of the 2026 Winter Olympics – at the top of your list. It's perfect for experiencing slices of Italian and alpine history, with a variety of castles peppering the landscape. There are also bus tours taking in other places of interest, such as Lagazuoi where Italian troops attempted to tunnel through the mountains in the First World War. For a day trip excursion further afield (and one that's likely to be a good deal warmer), Venice is within reach, too.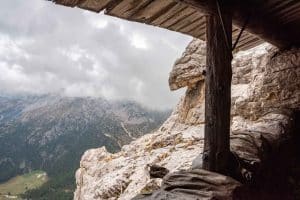 Get ski insurance with SportsCover Direct
Even if you have people in your party that won't be skiing, it's still worth taking out ski-specific insurance for your entire group.
There are two reasons for this. The first is that if they get tempted to give it a go, then they'll be covered if they get hurt in an accident, which is naturally easy to do as a beginner. The second is that a good ski insurance policy will encompass all the elements of top-quality travel insurance, including help if transport is disrupted, or if luggage is lost, stolen or damaged.
At SportsCover Direct, we've been covering ski travel parties of all ages and abilities for more than 25 years. Whatever you and your companions have planned for your trip this season, we can make sure you don't end up out of pocket if the unforeseen happens. This includes extra medical cover that covers your bills beyond the scope of the European Health Insurance Card or Global Health Insurance Card.
To find out more on our ski insurance policies, take a closer look here.