Sailing off out to sea can be an awesome experience, but there is no escaping the fact that a life out on the open waves throws up a number of hazards.
Thankfully we are here to guide you through the perils of the open water. We've put together this handy infographic highlighting four of the most important things to take onboard with you.
Remember, don't be caught short, make sure you have this quartet on you before leaving the harbour.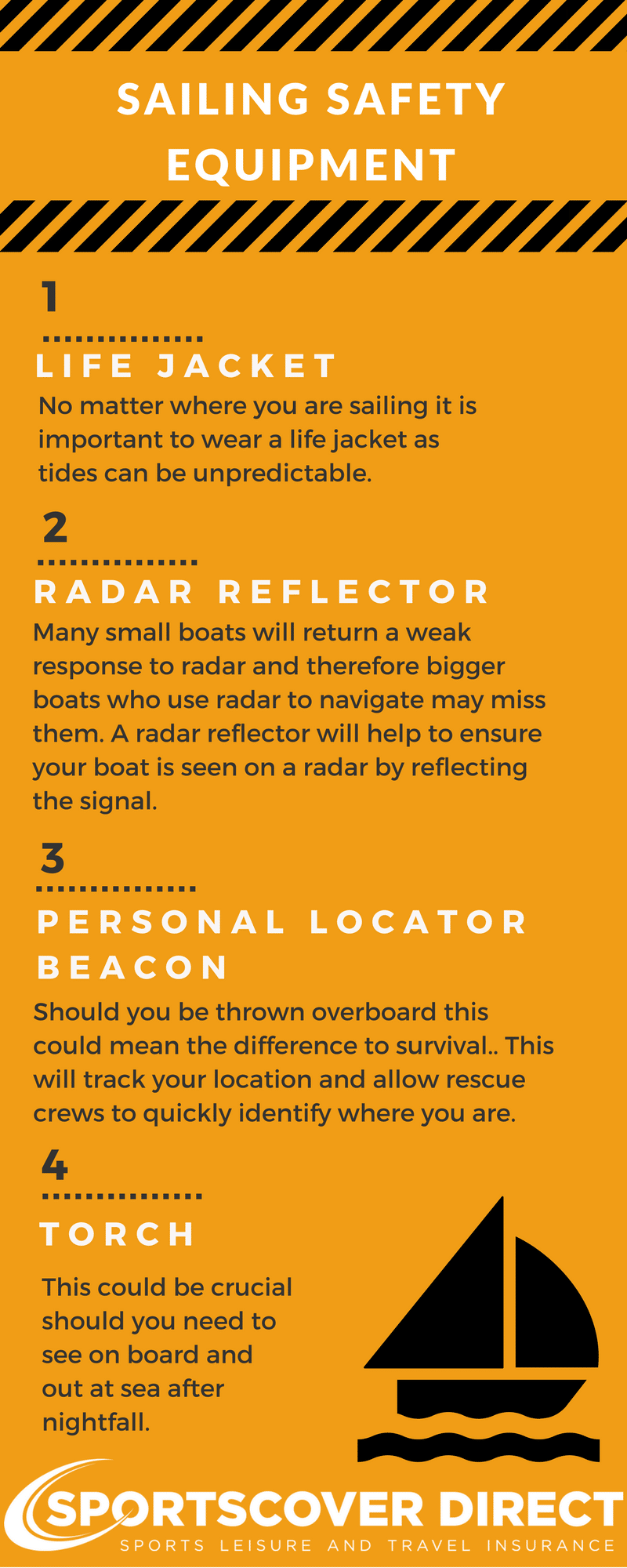 As important though is to ensure you have adequate insurance. If you are sailing anywhere other than the UK then our Sports Travel Insurance or Activity Top-Up are for you. However if you are staying in more familiar waters ensure you are protected with our Sports Accident Insurance.