According to the British Golf Industry Association, there are around 4 million golfers living on these shores. However, it is probably safe to assume that only a small percentage of those have ever considered whether they need golf insurance.
Whether you are a member, a semi-regular golf or just an occasional player, there are plenty of benefits to taking out cover.
Here are just 10 reasons to think about when pondering the question; "do I need golf insurance?"…
Get an instant Golf Insurance quote
With a 25+ year history, we are today one of the UK's leading online providers of Golf Insurance. Our policy, which is underwritten by AXA XL, will protect you should you accidentally injure someone or damage their property whilst playing, which then results in a compensation claim against you. It will also protect your golf equipment 24/7, 7 days a week, from the risk of it being lost, stolen or damaged. Get your online quote in seconds.
1. Golf is more dangerous than you might think
Research suggests that there are thousands of injuries suffered on the golf courses of the UK every year. These can range from being struck on the body by another player's wayward drive, or getting caught by a member of your party if they accidentally let go of their club.
The hazards on the course don't just relate to your score either. Slipping or falling whilst in a particular steep bunker, or tripping in the long rough can often lead to ankle and knee injuries. While the sport may not pose the regular risk of other pastimes, when injuries occur, they can often be serious.
2. Attitudes to claims are changing
In the past, golfers and sportsmen in general may have taken to their respective field of play accepting that a risk of injury existed. Whereby most would have, and some still would, simply shrug off an injury on the course, other golfers may not be so forgiving.
The litigious culture and growth of "no win, no fee" lawyers means that if your misplaced tee shot strikes another player and injured them, it's possible that they could take legal action.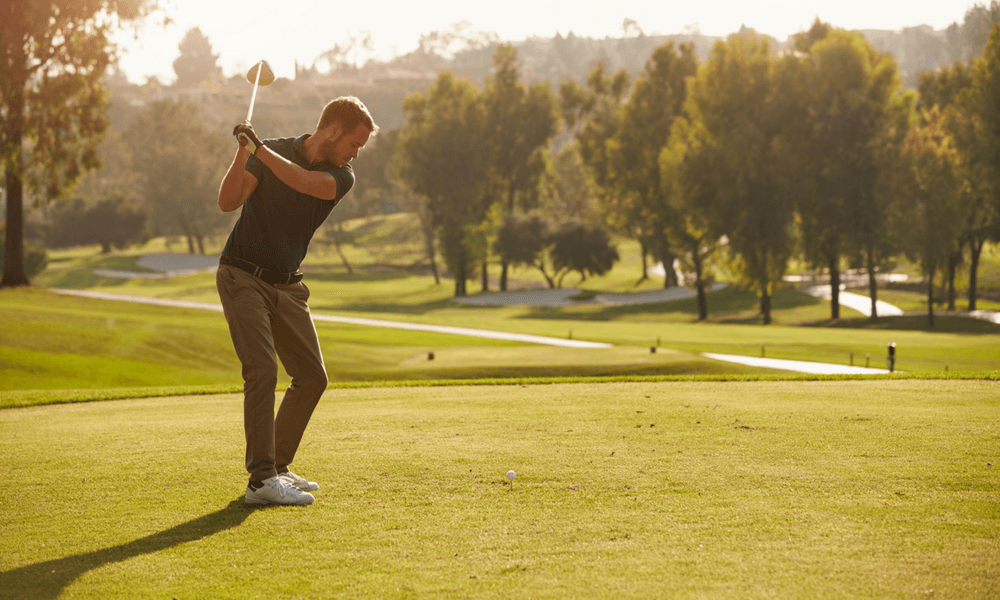 3. Personal liability claims don't come cheap
If you do find yourself on the receiving end of a liability claim due to an error on your part, the costs can soon add up. The most famous case of legal action being taken on the golf course occurred in 2007 when a golfer lost an eye after being struck by another player's ball. The total amount payable to the injured party approached a whopping £400,000.
Without personal liability insurance in place, those compensation costs, along with the claimant's legal fees would be left at the door of the golfer that caused them. With insurance in place, this protects you from that scenario.
4. The club is unlikely to offer any help
One misconception is that if a golf club has its own insurance it will cover those who play the course. That isn't completely true.
While the club's own public liability cover would protect it's own interests if it's negligence was to blame for an injury, if a claim comes about because of your negligence, it's likely that you will be on your own.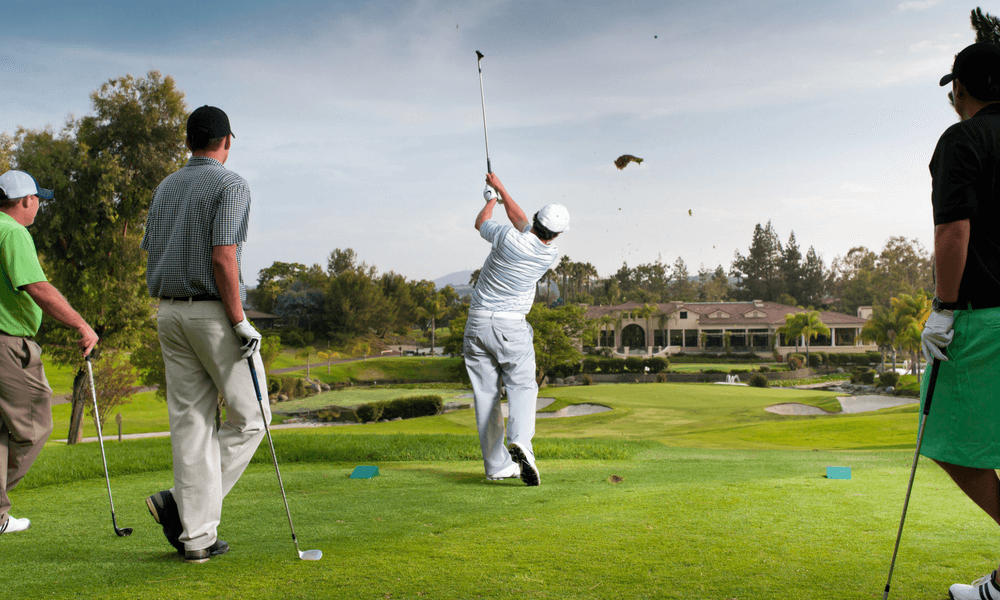 5. It protects you if you get injured
As well as covering you if you injure someone else, having insurance can cover you if you get injured. This could be for things as serious as loss of limbs or sight and permanent disablement, or to recover the costs of things such as club membership.
SportsCover Direct's Golf Insurance include cover for loss of tournament fees and loss of membership fees as standard. Therefore, if you are unable to play because of injury or illness, you could be entitled to claim back some of your costs.
6. Golf equipment doesn't come cheap
It goes without saying that golf is a relatively expensive pastime. A set of good level golf clubs can mean shelling out hundreds, or even thousands of pounds. Therefore, it is likely that you are going to want to add some kind of protection to your belongings.
Having a golf insurance policy in place will cover if your clubs and other equipment were to be damaged, lost or stolen. This includes when they are stored, locked away in your car boot while you're in the clubhouse enjoying a post-round drink, perhaps.
7. Your home insurance may not suffice
Some home insurance will include restrictions as to whether specialist sporting equipment, such as golf clubs or buggies, is included as 'personal possessions'.
Even if your policy does include your golfing equipment under the same wording, it is possible that this protection is only provided when your equipment is at home, and not in use on the course.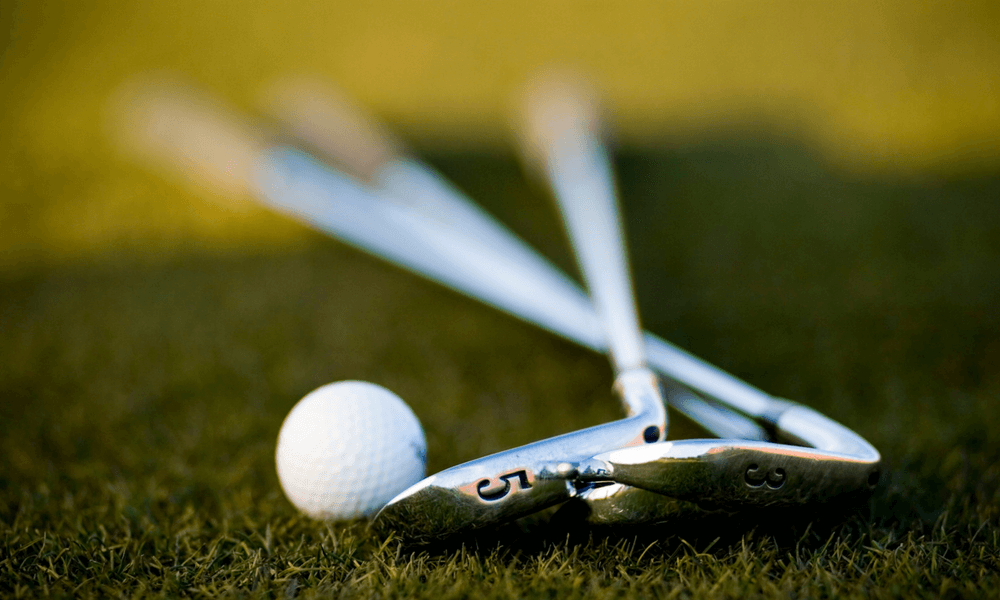 8. Golf insurance doesn't just cover the bad times
Tales of injuries and loss of clubs aside, golf insurance doesn't always have to come into play when something goes wrong. Many policies provide Hole In One Cover as standard.
So if you are lucky enough to record that 'ace' in a recognised tournament, the customary round of drinks for all in the clubhouse is covered by your insurance policy.
9. It can cover your golfing breaks abroad
A total of 57% of SportsCover Direct's Golf Insurance customers said they regularly play golf outside of the UK. Some regular travel insurance policies will include coverage for playing golf abroad as standard, but for others, protection may come at an extra cost, or be unavailable completely.
Having dedicated golf cover in place means that you don't have to spend your time looking for a travel insurance that will allow you to tear up the fairways overseas under their policy.
10. It doesn't have to cost a lot
While the costs associated with playing golf can easily add up, golf insurance is far less painful on your wallet. For example, SportsCover Direct's 'Bronze' level policy starts at just £2.24 a month when you buy online.
And for less than the cost of a round at many UK courses, you can upgrade to our 'Gold' cover which includes worldwide protection. Get your quote today and tee off covered.