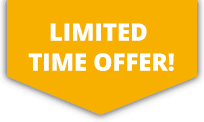 10% OFF ALL Sports Travel INSURANCE In JANUARY!
Who needs Zumba insurance?
Whether you are a fitness instructor leading a Zumba class, or are a member of the public taking part, ensuring you are insured is important.
For zumba instructors insurance can protect you from claims should someone taking one of your classes deem you responsible for an injury. Public liability insurance means that in such a case, we will cover all your defence costs in court as well as pay any associated fees.
Commercial insurance for zumba instructors is handled by our sister company, Protectivty Insurance. Click the link below to visit their website and get a claim, and instant cover now.
Get A Quote
If you are a regular attendee of a zumba class, then our Sports Accident Insurance policy will cover you for any injuries you might suffer.
Our policies include the following benefits as standard:
£2 million of Personal Liability cover
Permanent Disablement and Accidental Death cover
Optional Income Protection
Cover for physiotherapy and dental costs
Membership and subscription fees cover
To get a quote, just fill in your details in our Quick Quote box below: