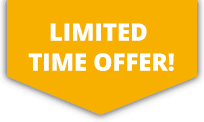 10% OFF ALL Sports Travel INSURANCE In JANUARY!
GET A QUICK QUOTE
Our Sports Accident Insurance is designed for playing wall ball in the UK.  This policy will cover participants should they sustain an accident or injury whilst playing wall ball. Policy benefits include personal liability, broken bone cover, personal accident cover and income protection.
---
GET A QUICK QUOTE
For individuals travelling abroad to play wall ball, our Sports Travel Insurance offers benefits that include £10 million medical cover, personal liability, baggage and personal effects protection and delayed travel cover.
---
GET A QUICK QUOTE
Most travel insurance packages don't include cover for sport. If you already have travel insurance but it doesn't cover you for wall ball, then our Activity TopUp policy is perfect for you. Activity TopUp adds wall ball protection to your existing insurance, giving you benefits such as medical cover and personal liability at great value for money.
---
Wall Ball Insurance
What is Wall ball? Wall ball is a sport in which players compete by hitting a ball against a wall with their hands. There are different versions for different countries, in the UK a version we play is fives. To enable unification the rules have been standardised so that competitions can be played around the World.
The most accessible form of wall ball is 1-Wall but you can get 2-wall, 3-wall and 4-wall courts. Unlike in fives gloves are not essential but most players choose to wear them for increased grip. Wall ball can be played by players of all ages and can be played almost anywhere as all you need is a ball and a wall.
Wall ball is often called handball, although this is not to be confused with 'Team Handball' which is already an Olympic sport and a totally different game.