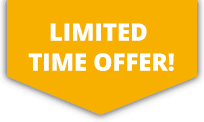 10% OFF ALL Sports Travel INSURANCE In JANUARY!
GET A QUICK QUOTE
Our Sports Accident Insurance is designed for playing ultimate frisbee in the UK.  This policy will cover participants should they sustain an accident or injury whilst playing ultimate frisbee. Policy benefits include personal liability, broken bone cover, personal accident cover and income protection.
---
GET A QUICK QUOTE
For individuals travelling abroad to play ultimate frisbee, our Sports Travel Insurance offers benefits that include £10 million medical cover, personal liability, baggage and personal effects protection and delayed travel cover.
---
Ultimate Frisbee Insurance
Ultimate Frisbee is a sport that involves getting the frisbee from one end of the pitch to the other so that one of your team's players catches the frisbee in the other team's end zone. It has elements of netball and american football, the netball element is that players cannot move when they have the frisbee and must maintain a pivot foot whilst passing. The american football element is that an incompleted pass results in a turnover and that the scoring zones are also called 'Endzones'.
Ultimate Frisbee is essentially a non-contact sport and any contact can be declared a foul. Unlike most sports the game is refereed by the players and there is no referee. The sport's code of conduct is known as the 'Spirit of the Game'.