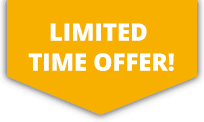 10% OFF ALL Sports Travel INSURANCE In JANUARY!
GET A QUICK QUOTE
If you're taking part in a Tough Guy event our Sports Accident Insurance policy will cover you should you injure yourself during the race. The policy includes personal accident cover, as well as cover for dental, physiotherapy and legal fees.
There's also the option to add Income Protection to your policy. This benefit means that should an injury sustained while running in a Tough Guy event force you off work, you'll be covered for a pre-determined percentage of your salary each week.
---
Tough Guy Insurance
The phenomenon of Tough Guy™ has now evolved into cult status. Being one of the most mentally and physically challenging events in the world, it attracts competitors from every continent who return year after year to try to beat this ordeal. Tough Guy is open to individuals and teams. You need to be fit in both body and spirit to survive the ordeal. You will not be alone; thousands will be by your side. There you will find the true spirit of Tough Guy.
However such an extreme event is of course not without risk. That's why SportsCover Direct have developed a unique Tough Guy™ Insurance product. Our sports personal accident policy will primarily cover you for loss of earnings, should you sustain an injury during Tough Guy which results in your not being able to work. If you enter other events during the year, then it's well worth considering taking out an annual policy.
You can take out our Tough Guy™ insurance online the day before or even on the morning of the event. One day cover starts from as little as £9.20. Believe it or not, even Tough Guys need insurance!